Sindh was already sick of being ruled by a chief minister from ancient times. Memes were made, and petitions were signed to let this ignored province be blessed with a leadership that was not only physically healthy but also proactive in bringing about changes and implementing developmental projects.
The prayers were heard and we got Murad Ali Shah as a substitute and he has been quite proactive since he held the office.
And after we got rid of the ancient Chief minister we were then being placed under the extremely frail Justice (r) Saeed-uz-Zaman Siddiqui who played an important role in pardoning the Sharif brothers in the Supreme Court Attack Case. It is being speculated that he is being rewarded for his unwavering loyalty towards the brothers.
Even Bilawal Zardari was not happy about this and tweeted his discontentment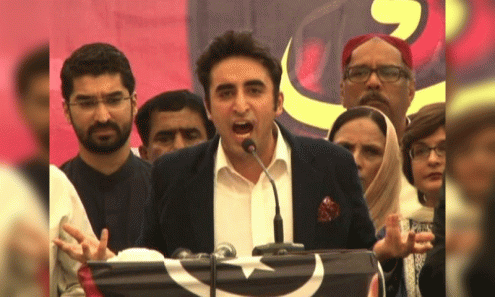 Appointing new governor without even a courtesy call to @drishratulebad or #CmSindh – Trying to preserve his #Badshaahat. #Sharifistan https://t.co/rBIy4Sq33j

— BilawalBhuttoZardari (@BBhuttoZardari) November 11, 2016
The internet, being the internet, did not sit calmly
Memes started rolling out one after another to ridicule and shame the federal government towards their blatant disinterest and disregard towards Sindh.
This is what happened to the governor according to the trolls on the internet:
1. He herniated his bowels trying to "pick up the oath"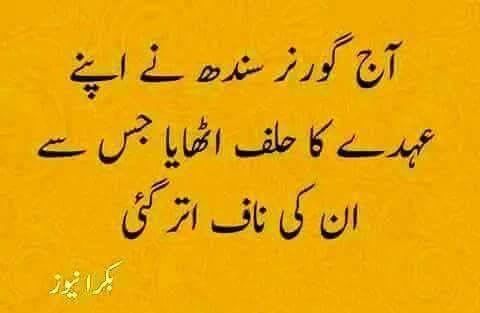 The "oath" was just "too heavy".
2. His protocol consists of ambulances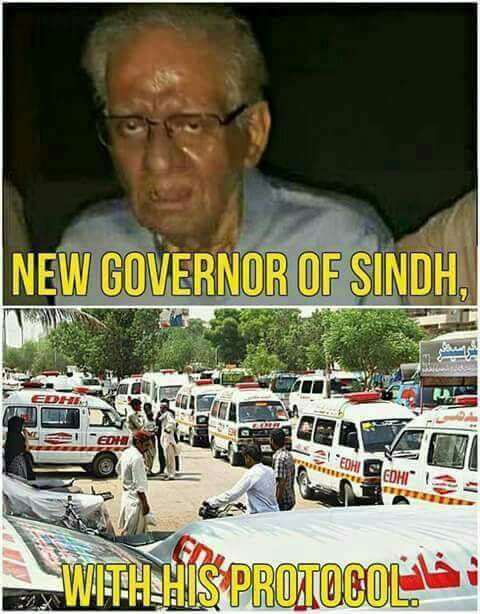 You know? Just in case!
3. He travels with an emergency supply of oxygen cylinders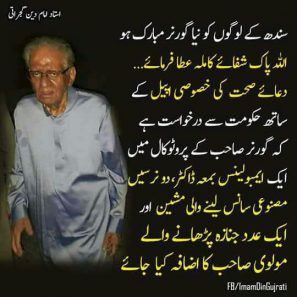 4. His dinner consists of a glass of food supplements and an entire drip of IV infusions.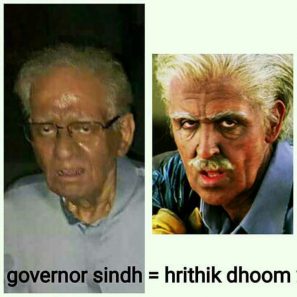 Jokes aside
It is absolutely insulting and ridiculous and awfully myopic and nepotistic of  the federal government to assign physically, and potentially mentally incompetent allies as leadership for a province that needs so much attention.
Kia Sindh ki qismat main sirf aisay he loag likh diye gaye hain?