These weirdest historical photos show that humans have always been strange species!
1.     Female bodybuilder Patricia O'Keefe, who weighed only 64 pounds, gives a 200 pound man a piggyback ride. [1940]
2.     A man testing a prototype football helmet. [1912]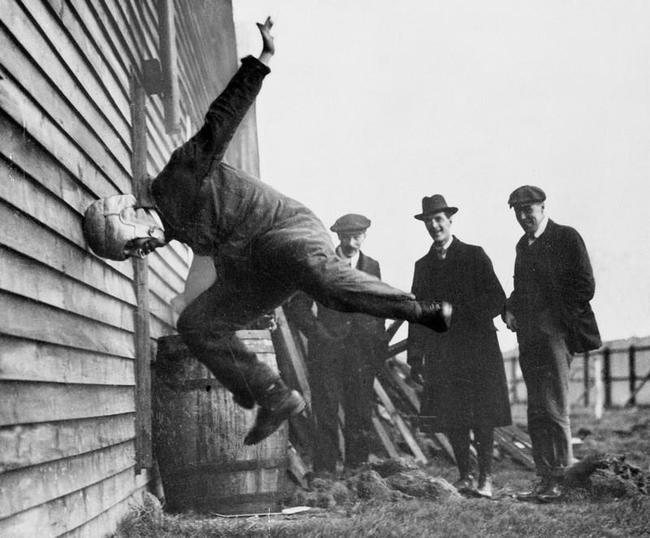 3.     Winners of Miss Perfect Posture contest at chiropractors convention. [1956]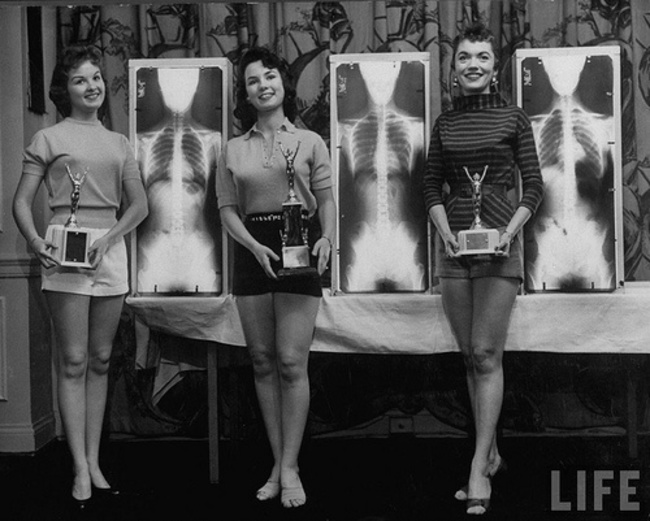 4.     Soldiers use gas masks to stop them crying while peeling onions. [1941]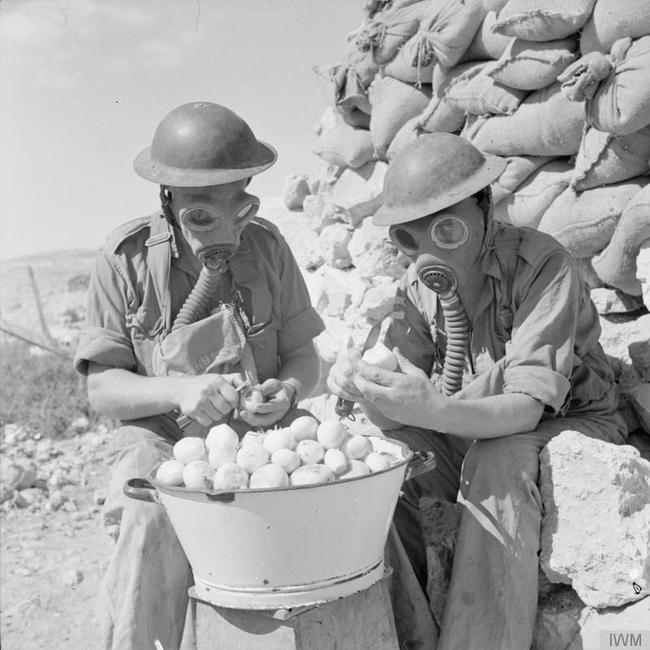 5.     Moody Jacobs shows a giant bruise on the side his patient, Ann Hodges, after she became the only person in history to have been struck by a meteorite.  [1954]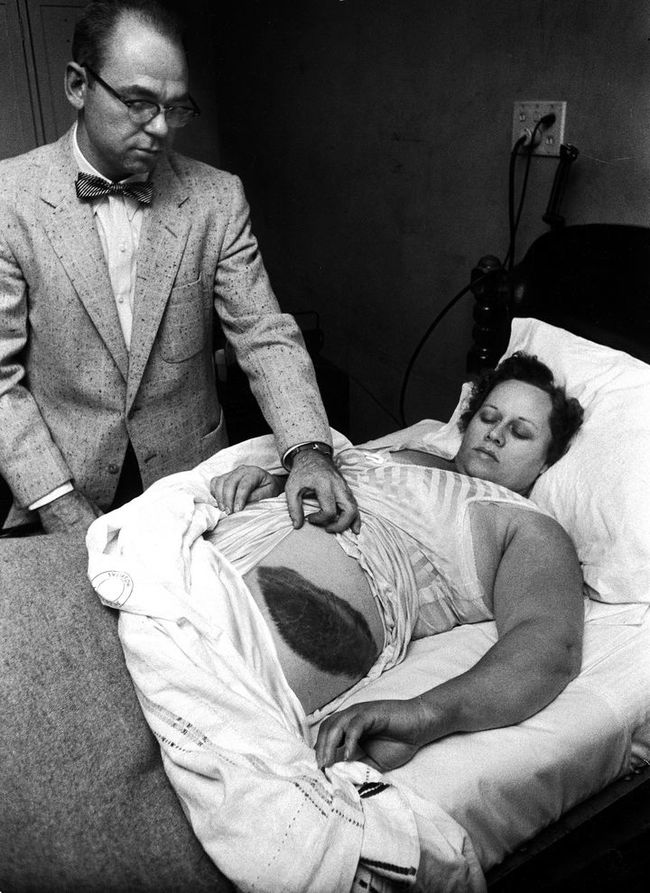 6.     Russian soldiers feed polar bears from their tank. [1950]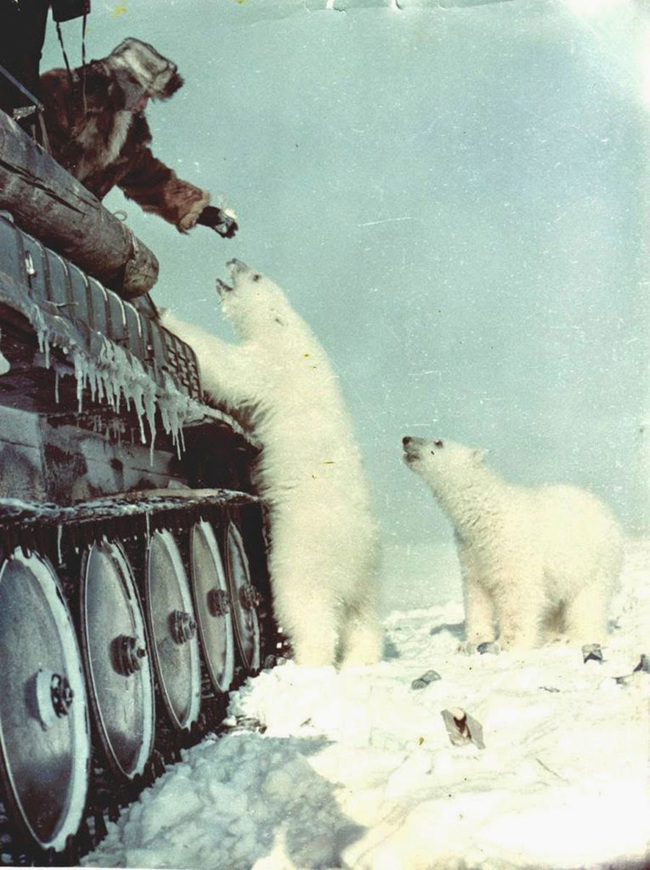 7.     The day Sweden switched which side of the road they drive on. [1967]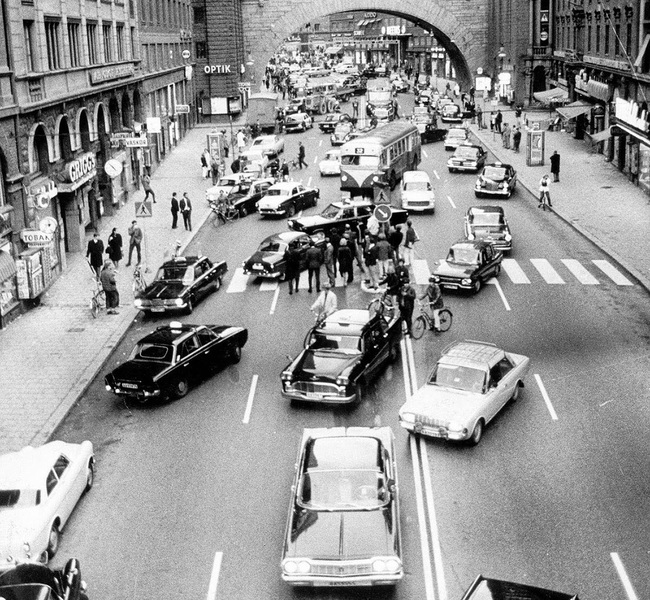 8.     A police officer judges an ankle competition in London. [1930]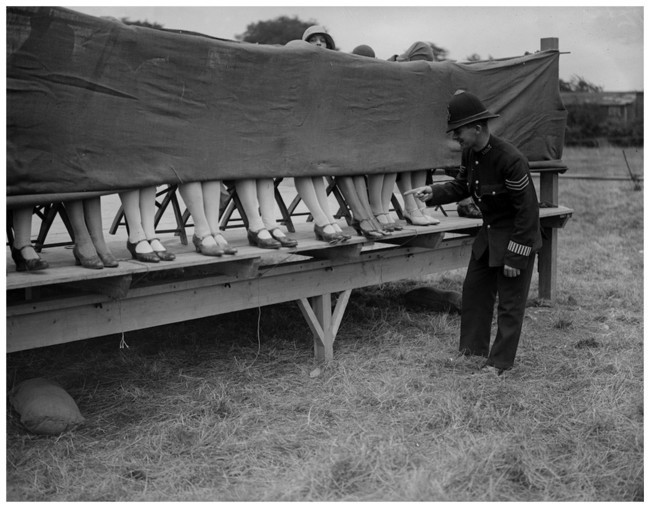 9. New South Wales police in Australia turn their motorcycles into chariots. [1936]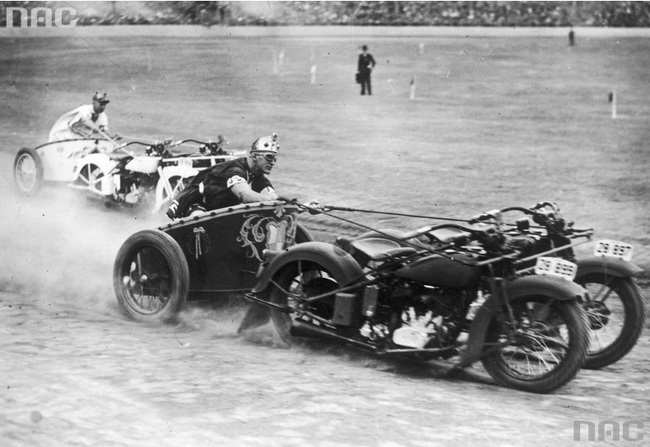 10.Woodsmen in Montana put out an advertisement. [1901]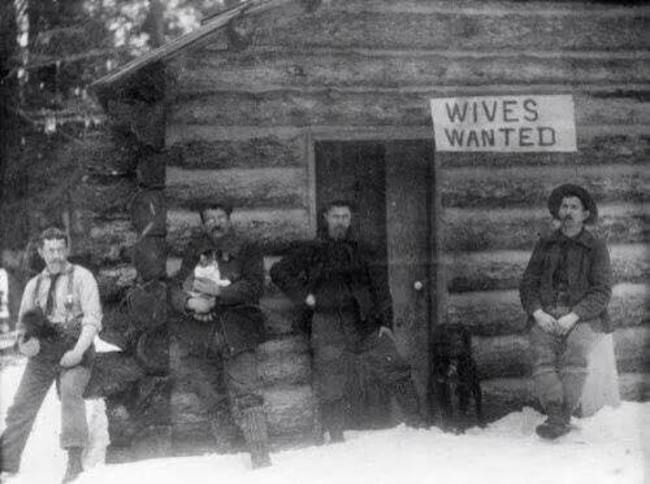 11.Macy's department store detectives pose for a photograph with their backs turned so as not to reveal their identity. [1948]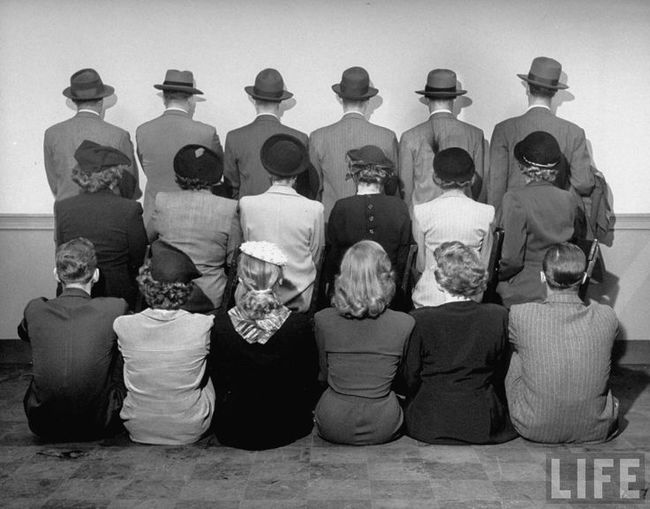 12.Boy Scouts examine their boots after an 8,000 mile hike to attend the first Boy Scout Jamboree. They walked 25 miles a day for two years. [1937]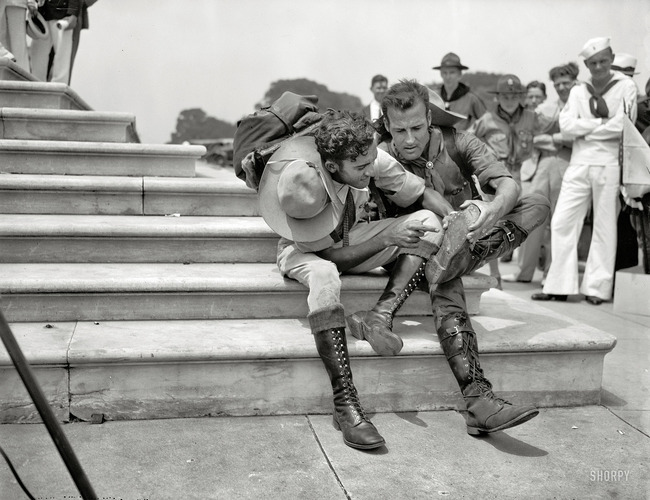 13.A boy stands next to his riding boar. [c. 1930s]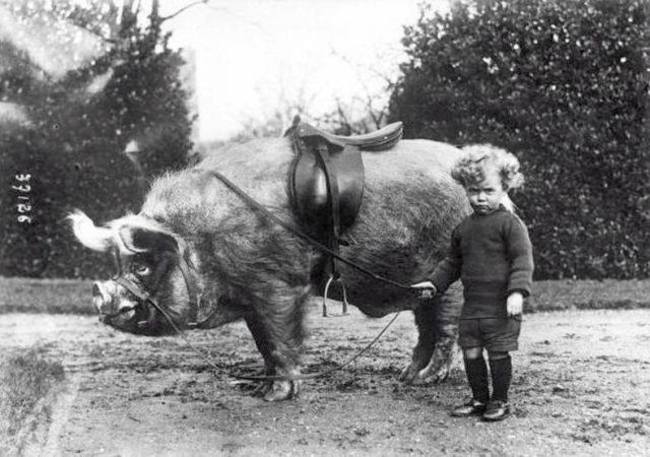 14.A US Marine, somewhere in the Pacific Islands, poses for the camera. [c. 1941 – 1945]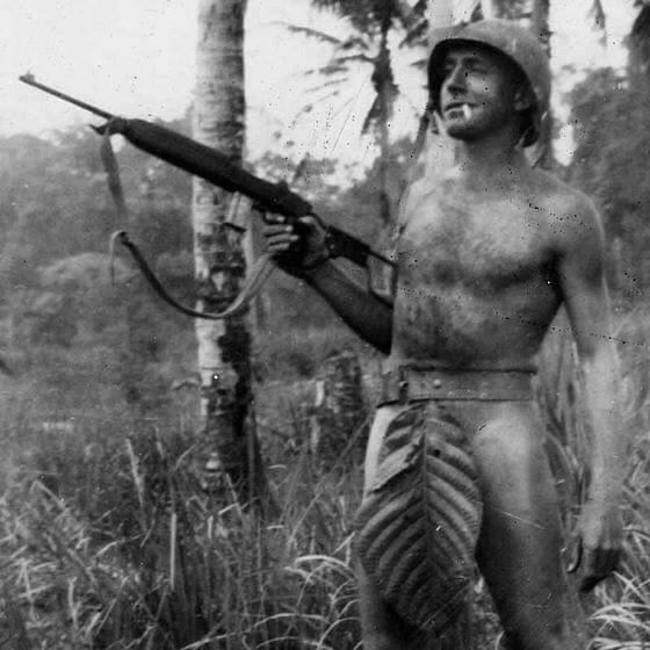 15.Teachers have a spot to drink on Spring Break. [1910]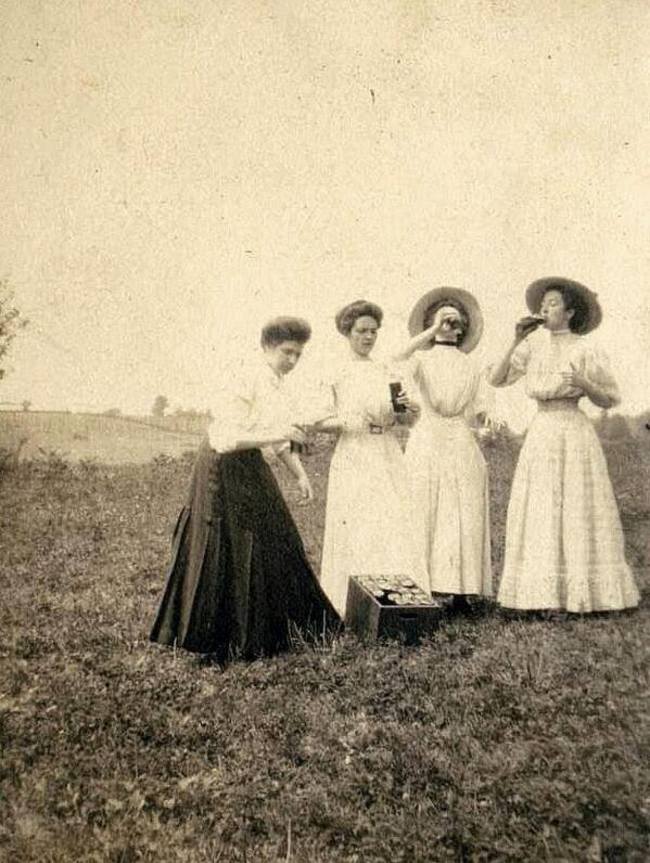 16.A dog poses with a pipe. [1875]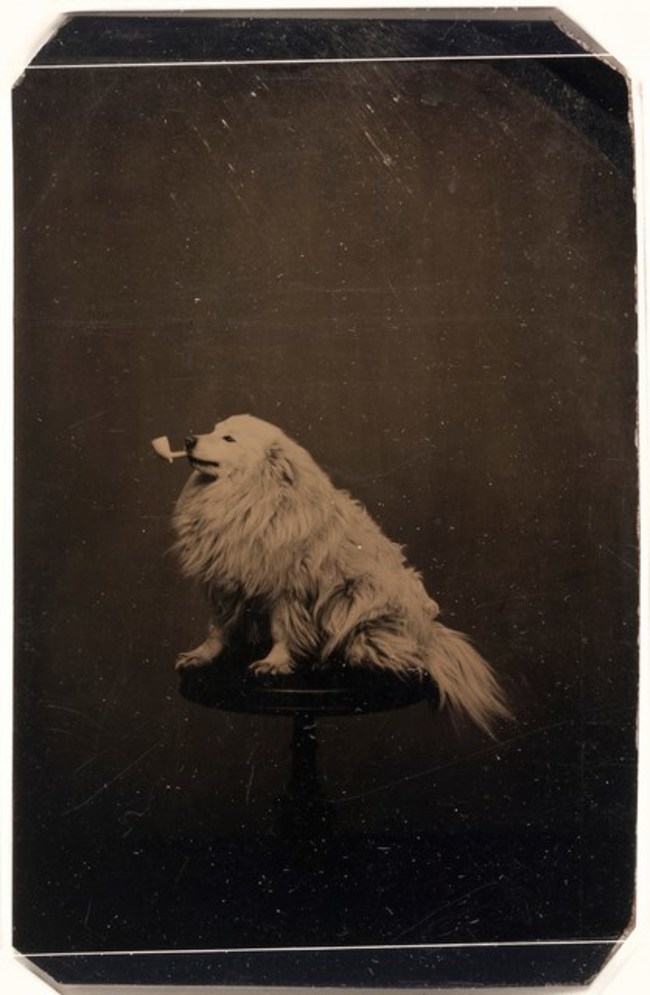 17.Children without access to water learn to swim in a schoolyard. [c. 1920s]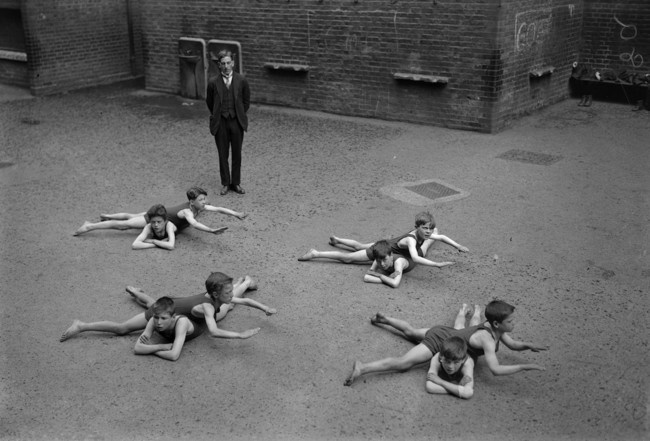 18.The Telefontornet, which connected 5,000 phone lines in Stockholm. [1890]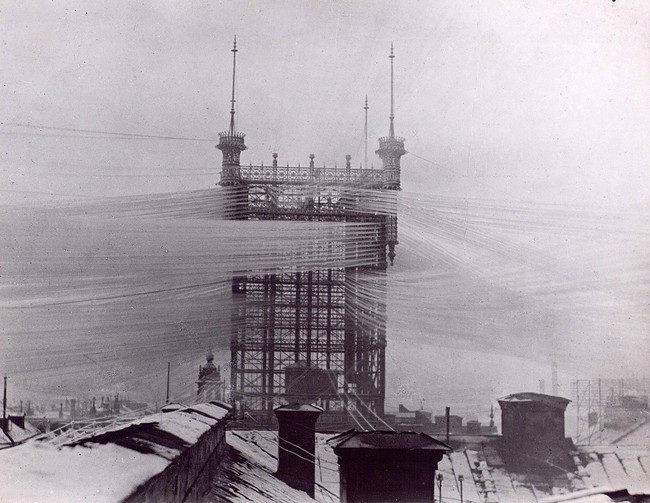 19.Sean Connery signs a coconut for a little Jamaican fan on the set of Dr. No. [1962]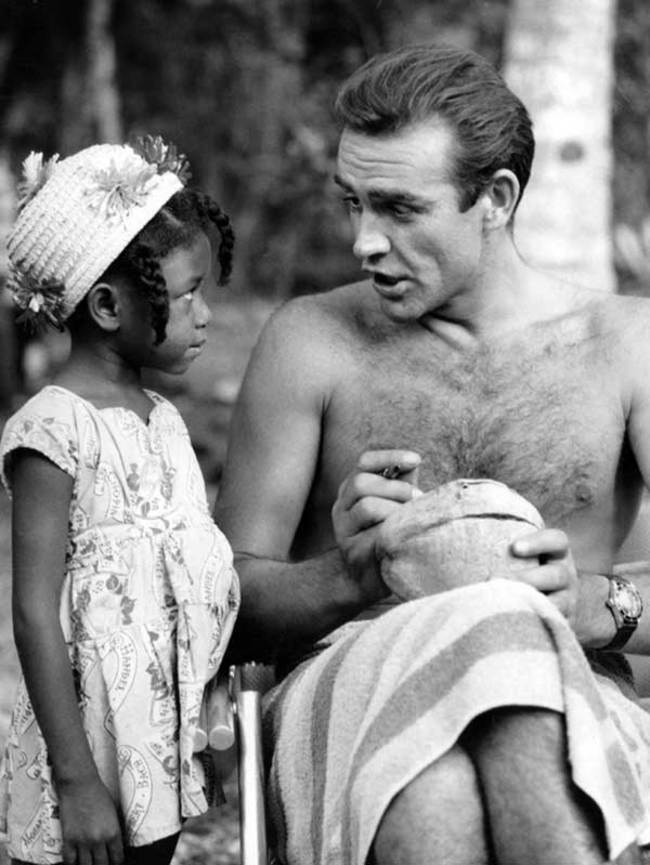 20.The US Capitol Building is painted with a layer of red anti-rust paint, before being painted white again. [1959]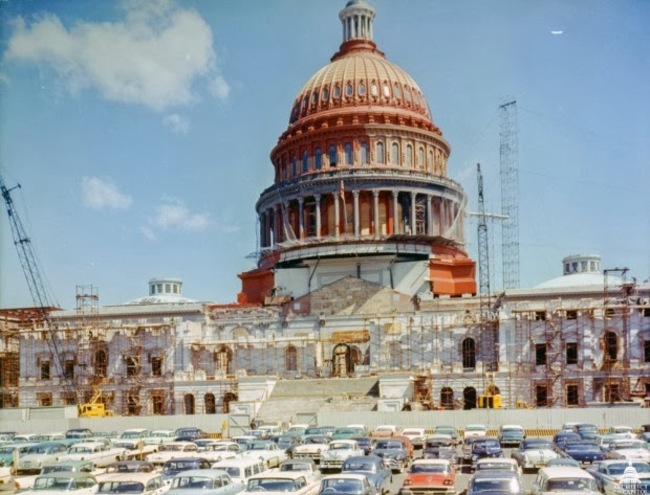 21.An ancient statue of Ramses the Great is dismantled and relocated during construction of the Aswan Dam. [1967]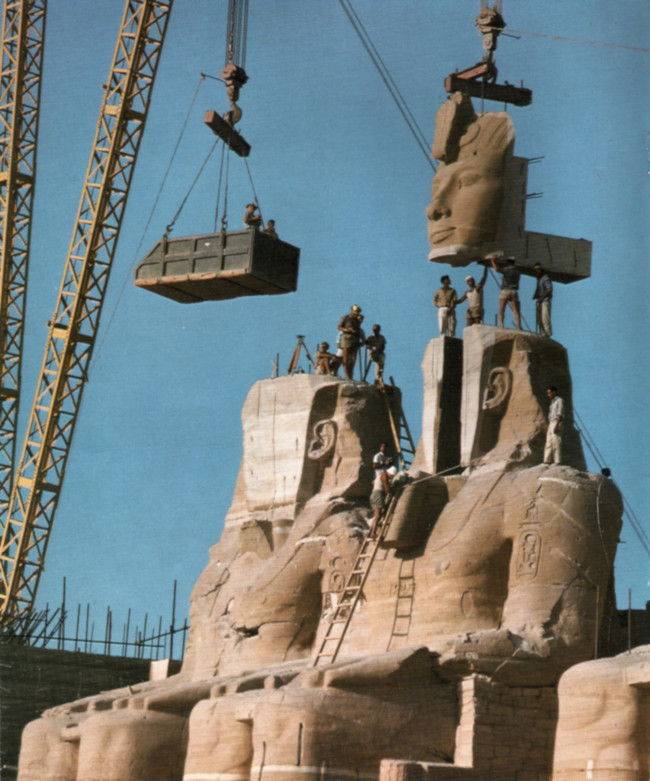 22.An elephant is used to load supplies onto an American plane. [1945]
23.The Ku Klux Klan at a carnival in Canon City. [1925]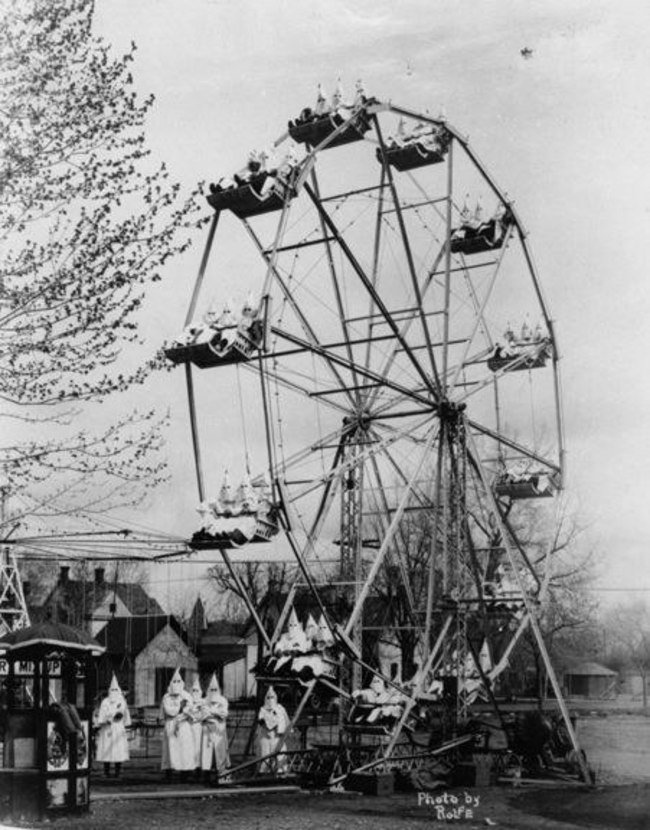 24.President Lyndon B. Johnson driving his amphibious car. As a prank, he would drive the car straight towards the lake when anyone visited his ranch. [1965]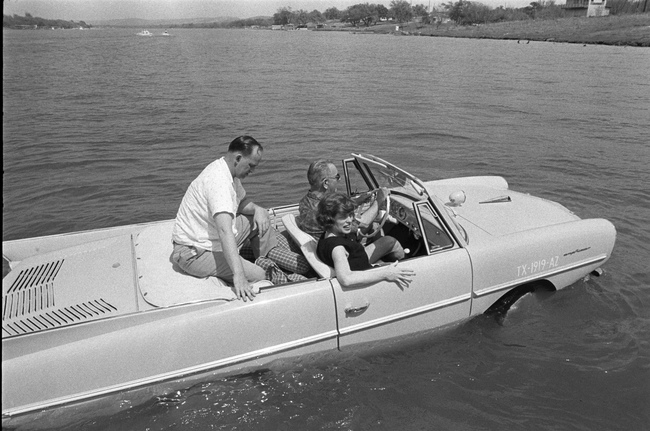 25.British Soldiers with captured German Goliath tank busters, which would drive under tanks and explode. [c. 1939-1945]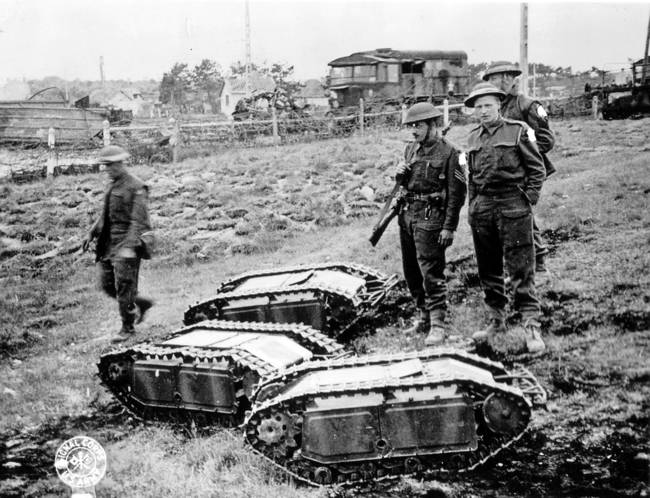 26.Laika, the first dog in space, has her capsule built around her. No provisions were made for her return, and she died in orbit. [1957]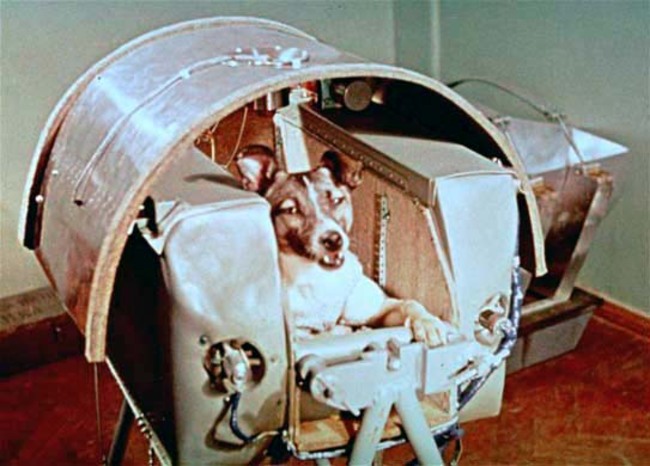 27.Niagara Falls is temporarily dammed so that repairs can be carried out. [1969]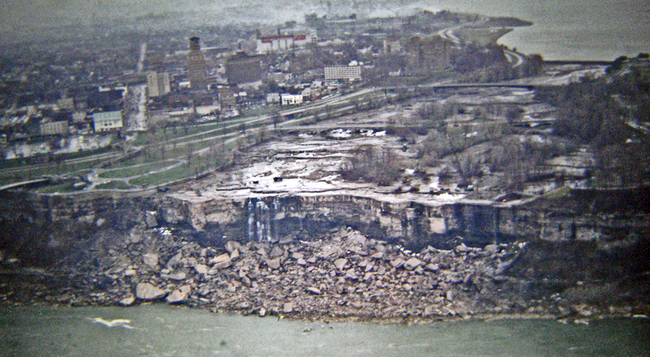 28.A dog being posed by a German soldier. [1940]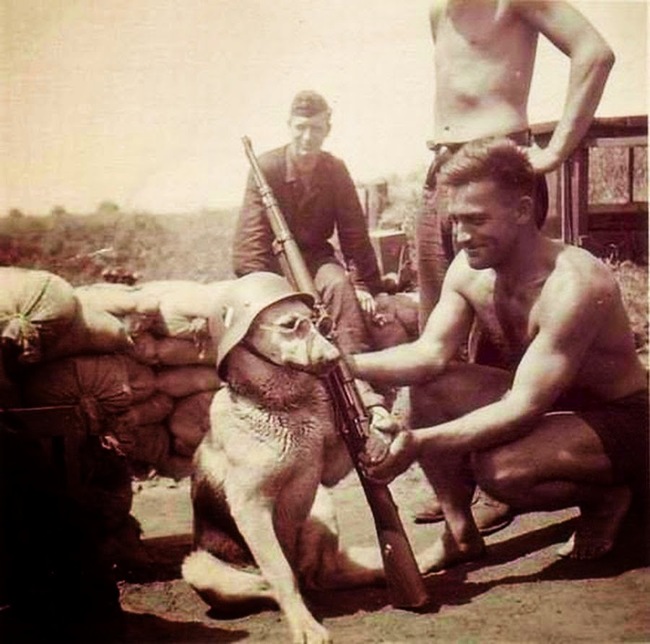 29.12,500 officers, nurses and soldiers from Camp Gordon form a human eagle. [1918]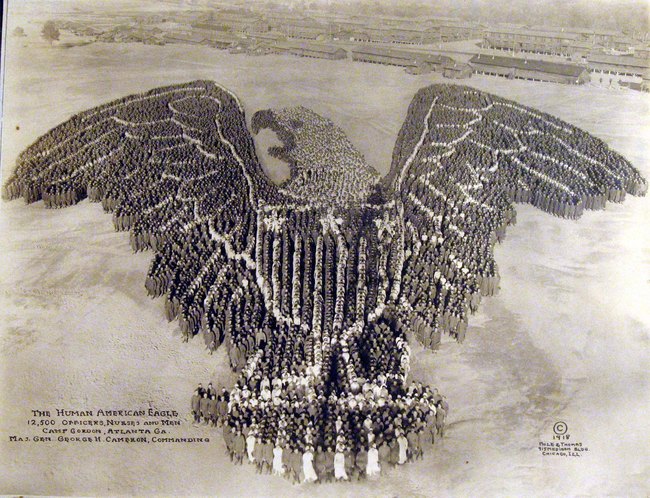 30.They were quickly outdone by 30,000 men from Camp Custer.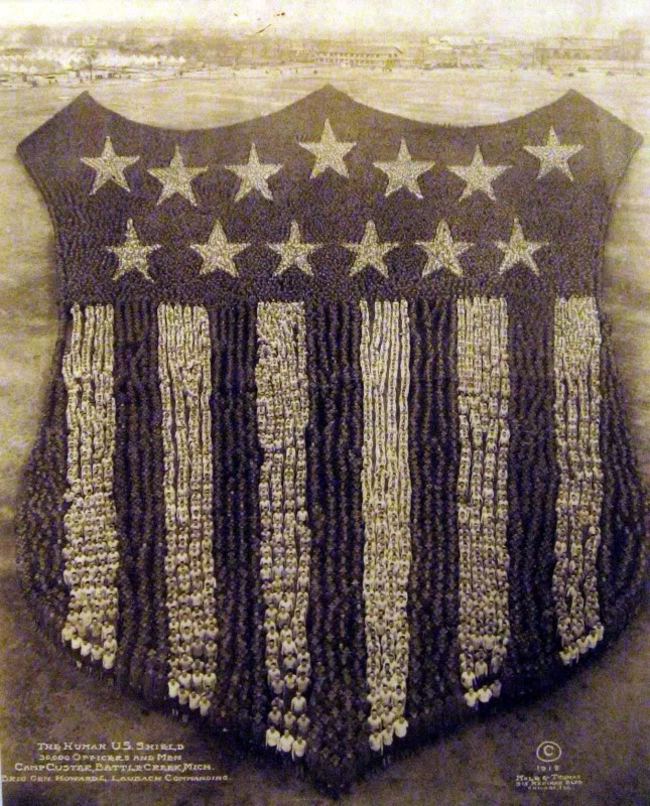 31.Helen Hulick, a kindergarten teacher and witness to a burglary, was given a five-day sentence and sent to jail for contempt for wearing pants to give her courtroom testimony. [1938]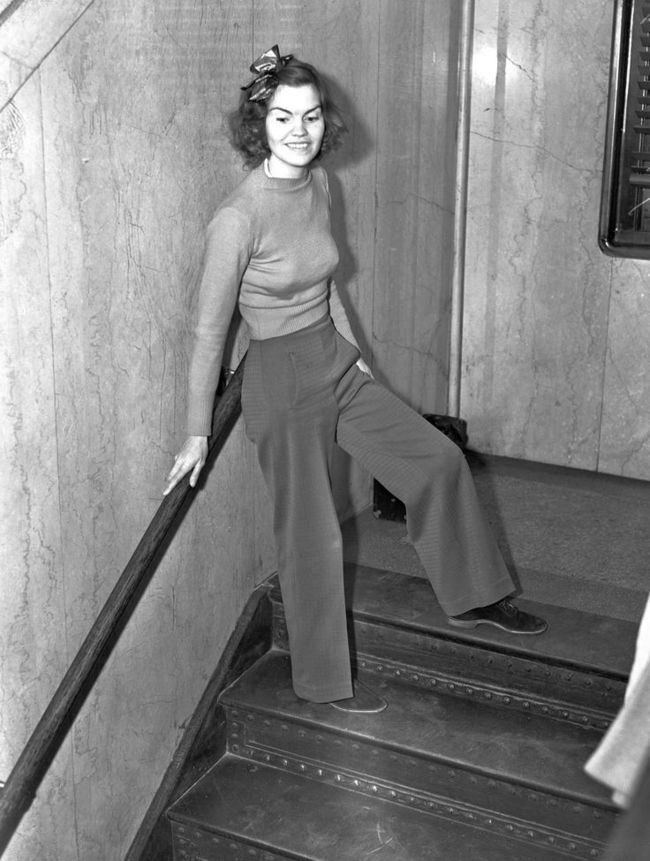 32.Four horsemen ride through the streets of Amsterdam on a 'motor-less day', when cars were prohibited due to the oil crisis. [1973]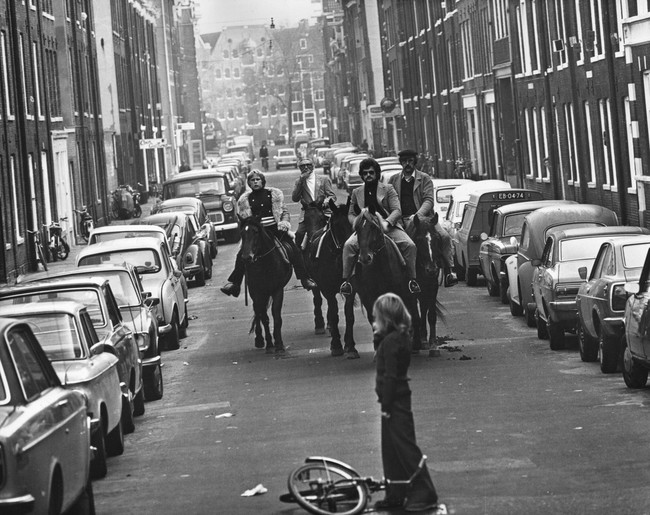 33.A foot guard passes out as Queen Elizabeth II rides past during a parade. [1970]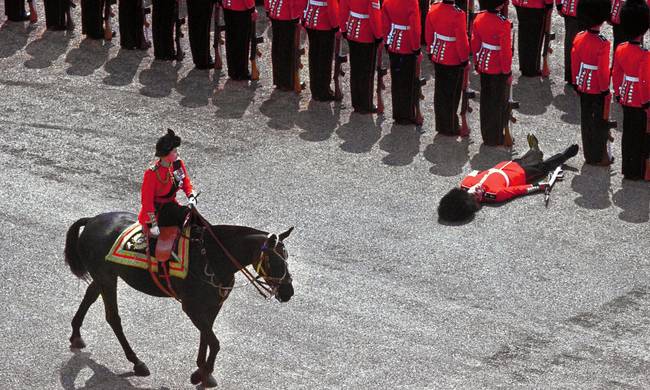 34.When they realized that poverty-stricken women were using sacks to make clothes for their children, some flower mills started using flowered fabric for their sacks. [1939]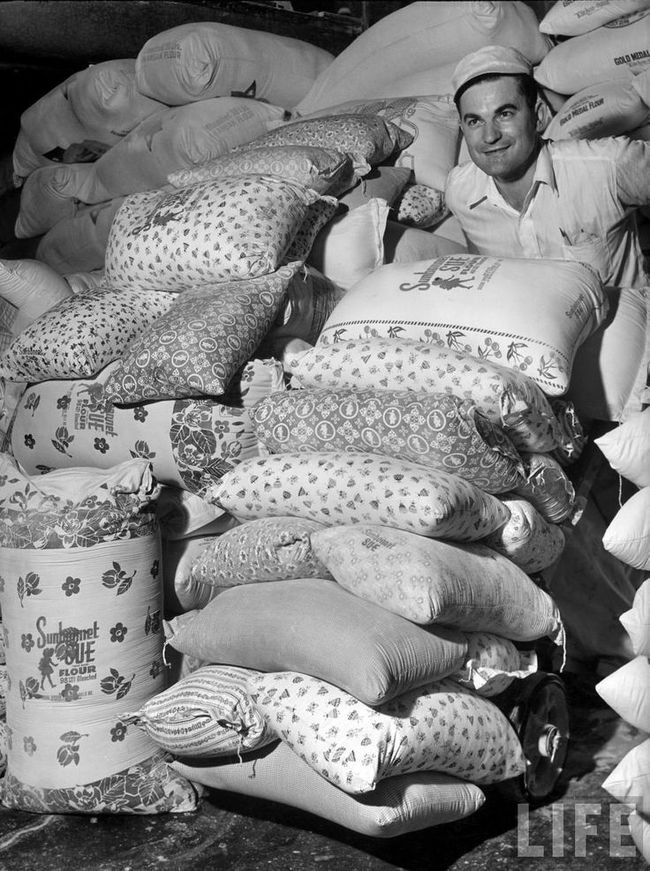 35.A Ringling Brothers Circus elephant exits a train car. [1963]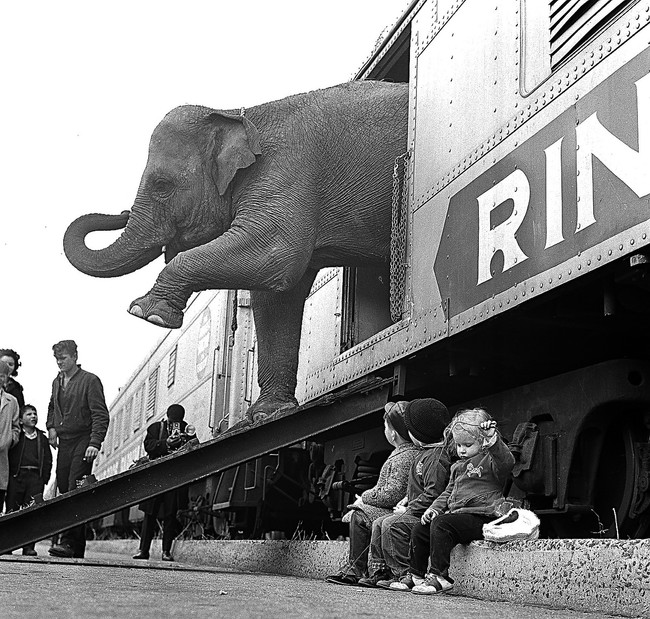 36.A bulldog guards a British home barricaded during the Blitz. [c. 1939-1945]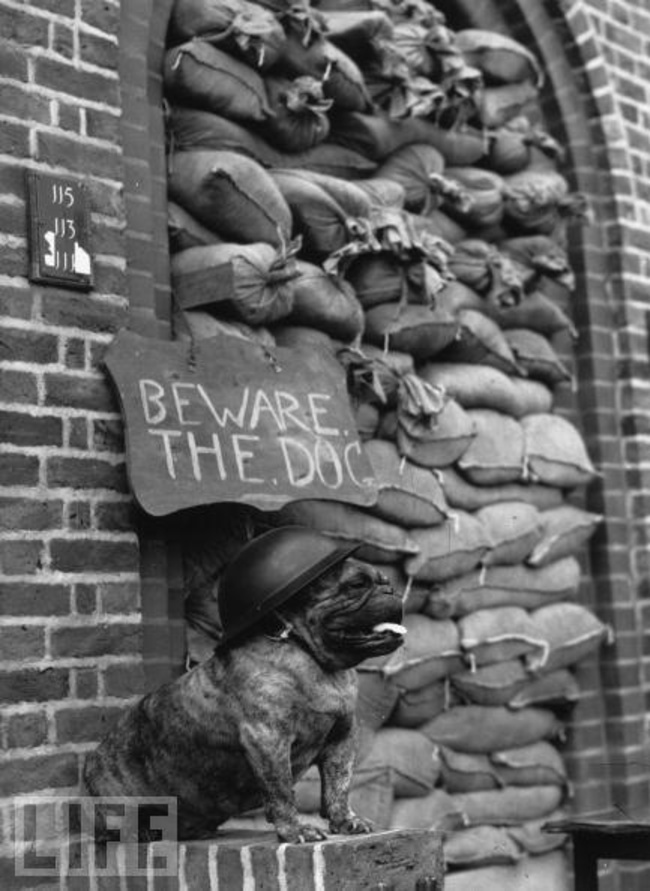 37.The World's Record black sea bass caught by Edward Llewellen. It weight 425 lbs. He bought it in alone. [1903]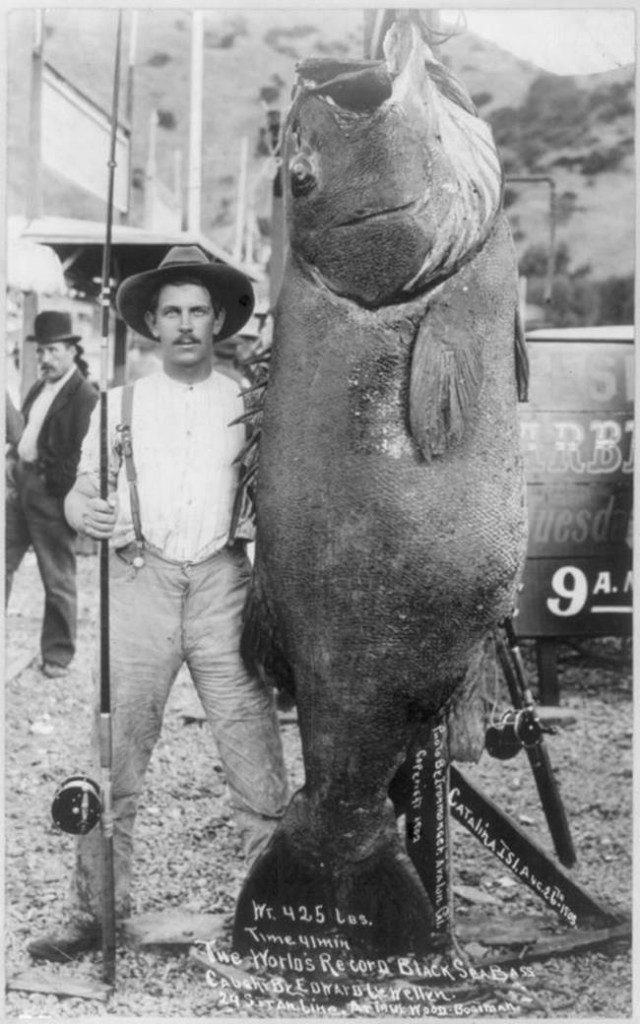 38.A woman rides an early electric scooter. [1916]