Remember back in the days when Dominos promised to deliver pizzas under 30 minutes or you will
get the entire meal for free? That seemed like such a long time ago and almost too good to be true.
Had that been the case in Karachi, they would have run out of business in less than a week. But
recently social media has been very actively discussing the bold claims made by Careem and Aussie
Burger Company to deliver every meal within 30 minutes or it would be free of charge.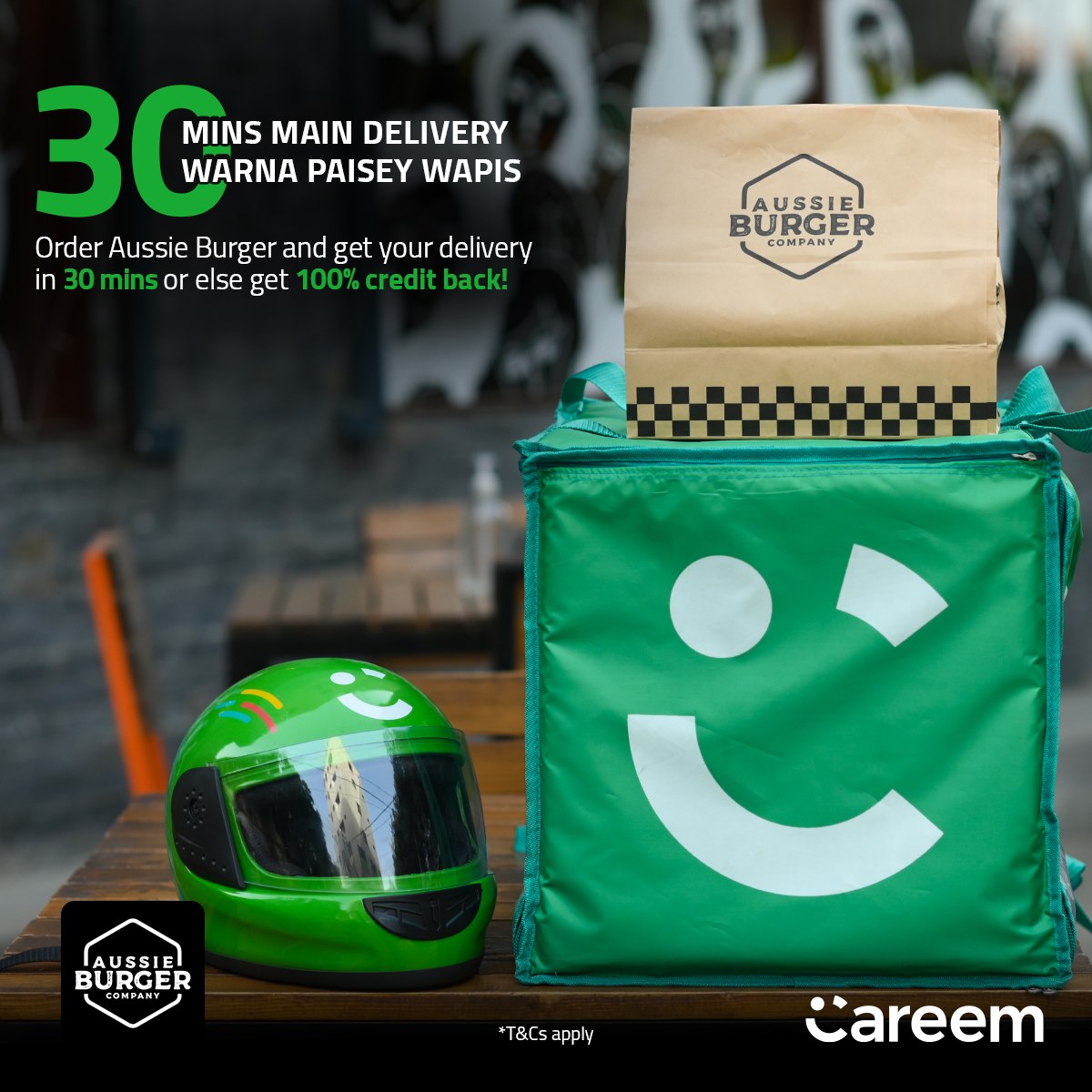 In a recent social media post, Careem announced that they have partnered with the Aussie Burger
Company to deliver food to their customers and to celebrate this collaboration, they also announced
that the food will be delivered under 30 minutes or the customer will get 100% credit back, hence
FREE FOOD! This isn't the first time we have heard of something like this. In the last couple of years,
we have seen Swiggy and Zomato, two food delivery companies in India take a similar approach by
announcing the delivery of food on time or the entire food would be free of any charge.

This deal by Careem and Aussie Burger Company, despite being a limited time offer only, will
definitely come in very handy for people looking for fast and quick delivery options in Karachi and even
if they don't end up getting the free meal, they will still get the food delivered within half an hour and
that is still a big deal.

To kick off this partnership, Careem also delivered the first few orders on HARLEY DAVIDSONS. Now
that is something we have never seen before. Recently, the pictures have gone viral on social media
and almost everyone is talking about it. Did they actually train their Captains to ride and deliver food
on Harley Davidsons and is that how they planned to deliver under 30 minutes? Are we all going to
get Captains who ride these cool new motorbikes or is this just another quirky stunt by them?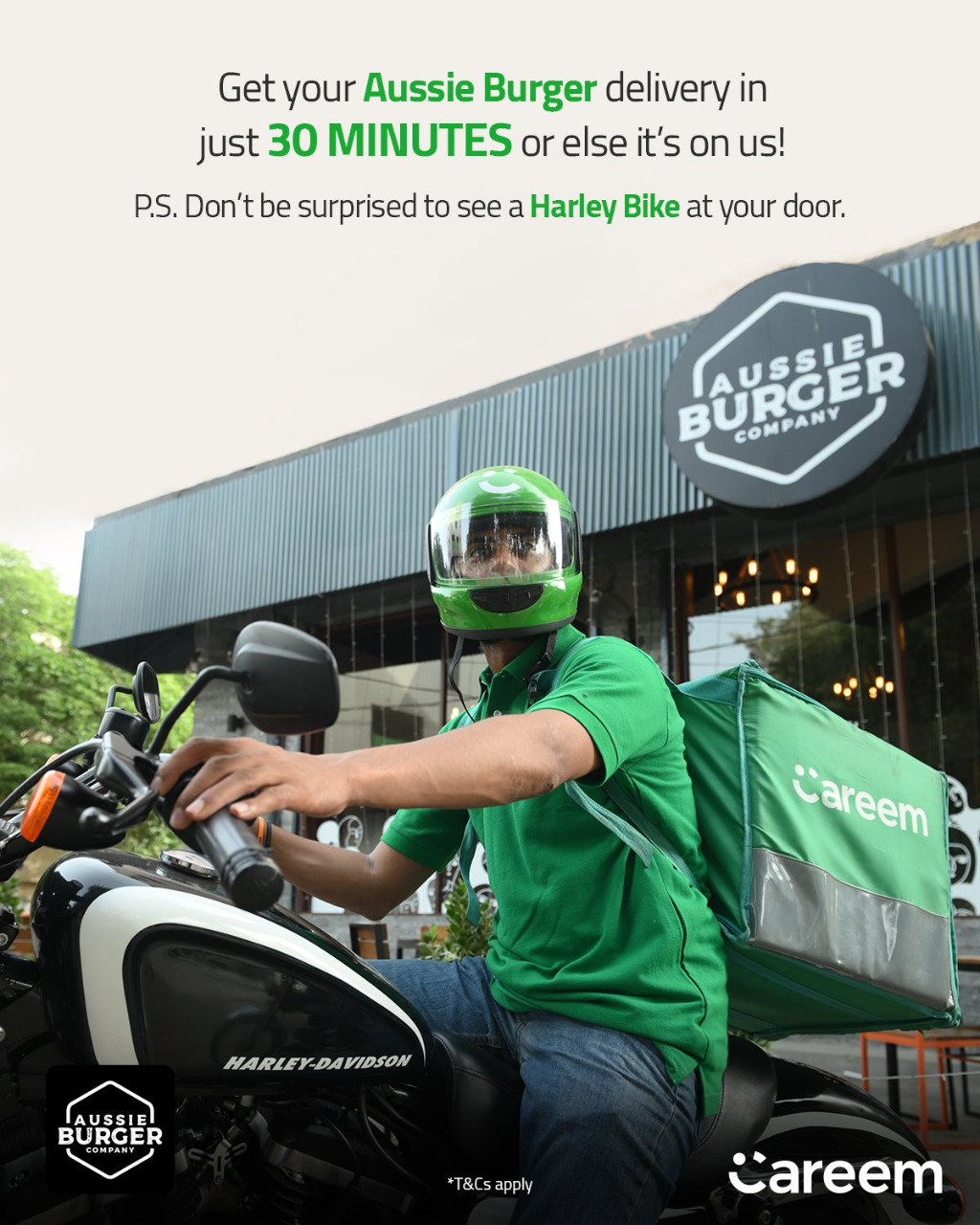 It is pretty obvious that this is one of their creative ways to tell their customers about the newly
signed deal with the Aussie Burger Company but the fact that they can deliver the food within half an
hour will definitely encourage people to order from here instead of going out to eat and since dine-in
is still restricted due to the increasing COVID-19 cases, this will also encourage customers to stay
safe and enjoy the hot meals and if they are lucky, the might get it for free