Often we come across stories on social media where the hospital and its staff risked someone's life. Due to lack of resources or medical help, often these situations happen across the country. While the families mourn, they wish to create awareness so that someone else may not go through the same pain as they did.
Similar to this is what the family of a 3-year-old boy in Lahore is going through all due to National Hospital.
According to the relatives of Akbar who shared how the doctors failed to examine the boy seriously, which led to his death. What makes all of this even worse is how the boy died in the arms of his mother.
Here's What Akbar's Aunt Posted on Facebook:
Parhlo got in touch with the member of the family and here's the story she narrated:
We want to spread this story as much as possible so that no parent can feel the same pain. He was 3 and a half year old, perfectly fine and healthy. He went to school and was all fine. Around 8 pm he complained to his mother( my sister ) that his tummy is paining. He did a vomit so they took him to the hospital to get him checked. In the pediatric emergency, there was a queue of children and only two beds available at the National Hospital.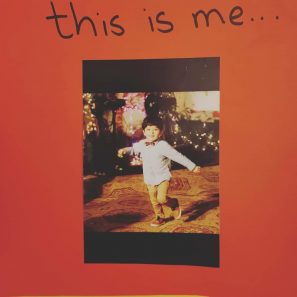 My sister says around 4 kids very sitting on one bed nd she told the nurse please check the serious ones before as my son is in a better condition. When his turn came, the doctor checked him casually and gave gravitate injection. Without thoroughly checking and without knowing the reason behind his tummy pain nd vomit, he just told her, he will be fine after the injection.

So they got him injected on the doctor's prescription. On his way home he vomitted again. Back home my sister was tryin to comfort him but he was feeling restless. She says i was tryin to make him fall asleep but he vomited again.

On that third vomit we thought of taking him back to hospital. As they were rushing to the hospital he took his last breath in the car in my sister's arms.
When the second time they reached hospital around 11 pm, there was no doctor available in the pediatric emergency, after a rush of 5 to 6 mins a doctor came with no proper equipment. These private hospitals are charging so much money on health bases but they cant hire a properly trained doctor in their emergencies. Because of the monopoly in the area, these butchers have forgotten the main purpose of a hospital.

Hiring doctors who are still under training on a low salary to make higher profits. No proper equipment in the pediatric emergency. Just by posting a status I have come across so many people who have lost their loved ones just because of doctor's negligence! So many stories about National Hospital and still this slaughterhouse is making business because it is a monopoly, we don't have any other choice in DHA. Even a person living in phase 6,5,4 have to come to National Hospital in case of an emergency!
The Real Reason for the Pain in Akbar's Stomach and his Continuous Vomiting Remains Unknown as the Doctor who Treated the Boy Did Not Report Properly
She (Akbar's sister) felt so helpless that she couldn't save his life. Why he passed away, the real reason behind his death will remain a mystery. If the doctors had checked him properly and kept him under observation for a few hours, he might have been alive today.
Indeed it is shocking to see how doctors, who by profession have the responsibility to give their utmost attention to patients, fail to do their job properly, which leads to such horrible incidents.
May Allah grant Akbar's family with patience, Ameen!