In an increasingly-complex, rapidly-evolving, and tech-driven world, children must acquire knowledge to make sense of information, use skillset to solve problems, and sharpen analytical skills to evaluate evidence to make decisions. The same philosophy lies at the heart of STEP Schools – a project by the Punjab Group of Colleges established with a vision to cater to the needs of 21st-century education.
21st-century education
Here at STEP Schools, we understand that 21st-century education is an inclusive system that responds to contemporary societal, technological, and economic shifts. Likewise, we also understand that the 21st-century education system is one that imparts interdisciplinary and cross-marketability skills to prepare students from an early age to succeed professionally in a world where more than half of the jobs they'll have in their careers don't even exist yet.
To cater to the needs of 21st-century education, STEP Schools employ the STEAM approach to help students emerge as successful innovators catering to the needs of the modern workforce.
So, let's take a deep peep into the philosophy of STEAM education and find out why the same is so important to 21st-century education!
What is STEAM?
STEAM is a relatively new educational philosophy that instills a lifelong love of science and arts in students from an early age. STEAM stands for Science, Technology, Engineering, Arts, and Mathematics.
All of the aforesaid subjects are similar in nature as none involves a single method for investigation and inquiry. Likewise, all of them involve creative processes for critical understanding. STEAM brings all these subjects together with an aim to instill and foster critical thinking and decision-making skills among students.
Likewise, teachers are encouraged to deploy project-based learning in STEAM that entails all five disciplines. Doing so nurtures an inclusive and all-encompassing classroom learning environment that encourages all students to engage and contribute. Contrary to traditional approaches where the aforesaid disciplines are taught separately, teachers using a STEAM approach bring all five disciplines together, leveraging the synergy between the modeling process and math and science content. This holistic teaching method – an interplay between science and art – helps children simultaneously exercise both sides of the brain.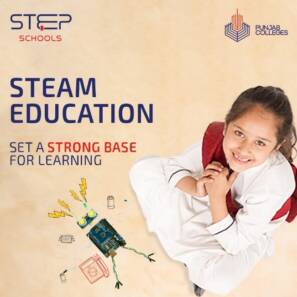 Importance of STEAM in 21st-century Education
21st-century education needs are complex as the same continues to bring parallel arts and science fields together. Speaking of disciplines concerning science, STEAM is particularly important as scientists are now required to develop communication skills through traditional and artistic means. By incorporating arts into science, STEAM helps students visualize and articulate their ideas more clearly, thus directly helping them become top-notch engineers and scientists in the future.
Likewise, the STEAM approach sets students on the path of continuous growth and develops critical thinking skills at an earlier age through a holistic exposure to all five disciplines. Besides, the STEAM approach encourages students to explore the fields that are poised for growth.
Unlike traditional approaches where students are only taught subject matters, the STEAM approach encourages students how to ask questions, teaches them how to learn from their surroundings, and guides them on how to perform experiments. Instead of relying on repetitive classroom lectures and rote memorization, the STEAM approach instills and fosters students' critical thinking and decision-making skills through collaborative, hands-on, and iterative learning techniques.
Since technology is establishing footprints in every walk of life, the STEAM approach sets students up for unprecedented and exciting careers by imparting interdisciplinary knowledge and cross-marketability skills. Thus, STEAM helps students to keep up with the rapidly-changing technological landscape by integrating science, technology, engineering, arts, and mathematic. Likewise, students gain critical thinking and problem-solving skills through early exposure to the STEAM approach can be translated into any career.
Also considered to be very helpful in preparing secondary students to succeed in higher education, STEAM is rapidly gaining popularity among educators, parents, administrators, corporations, and other institutions.
Other prominent features of 21st-century education at STEP Schools are as follow:
Project-based learning
At STEP Schools, Project-Based Learning is used to nurture the holistic development of students and enable them to realize their individual potential. Likewise, the same is used to create a community of self-directed learners who are compassionate, innovative, and independent thinkers.
Through PBL, students are provided with opportunities to develop skills and gain knowledge through a wide array of engaging projects set around real-world problems and challenges. Thus, the project experience permits children to connect meaningfully with the concepts they study in classrooms and discover answers from authentic sources.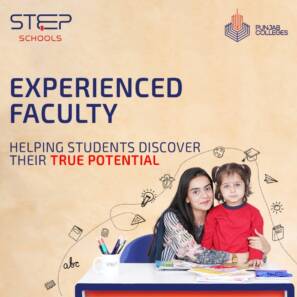 Teachers Excellence Pursuit Program
STEP Schools have a comprehensive training program to ensure that every teacher and instructor delivers to the maximum of his potential. Furthermore, it is made essential for the faculty to take extensive training, which comprises three detailed modules and covers around an entire year in expertise attainment.
This training is known as the Teachers Excellence Pursuit Program (TEPP). In this training, the STEP Schools ensure that teachers gain excellence in teaching practice, class management skills, IT literacy, and learning assessments.
24/7 Access to Study Materials
STEP Schools has an optimized integration between the learning tools and materials. The entire system of education runs over the readily available tools of the learning management systems,
result systems, mobile apps, and video lectures with an option of instant connectivity with the mentor. These all are in the access of teachers, students, and parents spontaneously, which keeps them connected.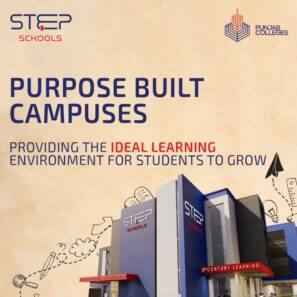 Admission Procedures
STEP Schools offer admissions to the junior school classes and middle classes as of now. But, the student already on enrolment will have an opportunity to complete the school education from Step 1 to Step 10.
Therefore, if you want to gain an advantage over your child's future, register with our perspective school within your city today!