People are becoming brand conscious and very selective about various things. Human attire is the most important thing if you want to judge someone's personality because attire plays a vital role in it. The most expensive watches you wear give your personality a charming look.
But in that attire, one key element that every individual would love to spend their money on and that's none other than a luxurious watch.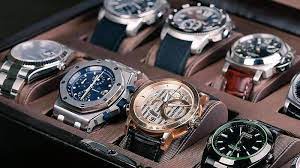 Luxurious watches are the most demanding and most expensive ones on the market. These watches do fall in the area of 'Elite Watches', because only celebrities, sports athletes, and businessmen own such watches.
Most Expensive Watches of 2022
Instead of looking at overall expensive watches, we thought why don't jump into this year's most expensive watches, that you can desire to have or maybe can legit have? These watches are premium ones, so the price might be way higher than expected.
Graff Diamonds Hallucination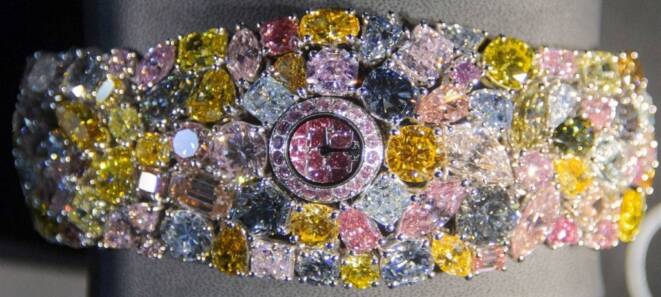 There's no doubt, that Hallucination is the world's most expensive watch currently on the market. What's unique about this exclusive watch? It's a bracelet made of genuine Platinum and covered with 10 carats of rare colored diamonds.
The brand surely pushed every limit and went beyond the expectations of making a watch. The cost of the watch is $55 Million and it's the most expensive watch ever made.
Paul Newman Rolex Daytona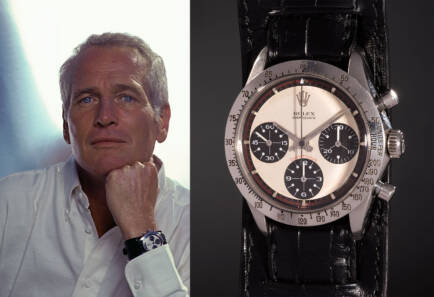 Before getting into the watch, let's discuss the concept behind the name. Paul Newman was a famous actor and passionate about motorsport. His dear wife gave him this watch to pay tribute to his passion.
Now the watch in itself holds the charm of elegant design with a black and cream exotic dial. This unique design and premium watch cost you $17.6 Million.
Patek Philippe Ref. 1527: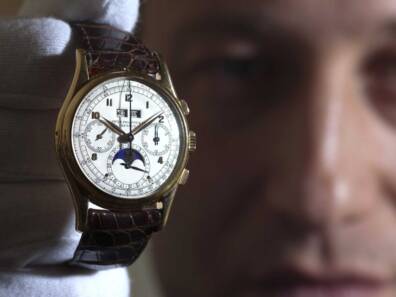 Patek Philippe is one of the most well-known brands in the market. This specific watch crafted in 1943, Patek Philippe Ref.1527 may look like an ordinary watch, but it does contain twenty different precious stones and 20 Karat rose gold.
The watch is incredibly rare and costs you around $5.7 Million.
Hublot Big Bang Diamond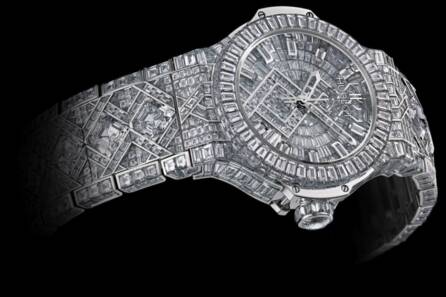 Talking about expensive watches and don't mention Hublot wouldn't be a fair run. Hublot's Big Bang Diamond edition is one of the most expensive watches on this list. The watch contains 1280 three-carat diamonds and the fun fact all of the diamonds are hand-cut by New York City Jewelers.
It got more hyped when Beyonce gifted this watch to his husband Jay-Z on his 43rd birthday and then it caught everyone's attention. The watch cost you $5 million only.
Louis Moinet Meteoris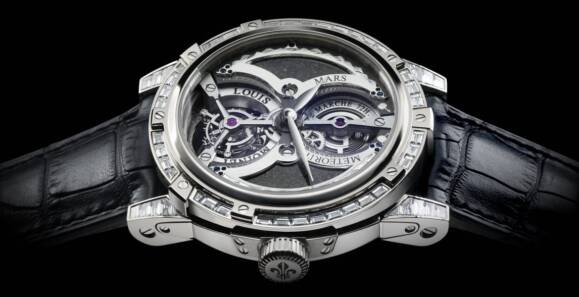 Louis Moinet Meteoris is the finest watch on the list with its elegant design and pure formal watch. There's no denying in admitting that it's one of the rarest watches currently and for the fun fact it's only four watches in total.
Why it's hyped? Why it's that expensive? Simple answer, this watch contains the real piece of Moon Rock, yes you heard it right moon rock.
With some expensive materials, top-of-the-line mechanics makes it the most expensive watch in the world. It cost you $4.6 Million, it's way too much but doesn't forget you might be wearing moon rock on your wrist.
The list of expensive watches never comes to an end, but these premia, exclusive high-class watches dignify your fashion, your attitude, and your style.
READ MORE: He Loves The Speed!-Cristiano Ronaldo's Expensive Car Collection
What do you think of the story? Tell us in the comments section below.