In a country where talented students often struggle with quality education, Homebridge and Akhuwat have joined hands to offer 200 fully funded scholarships for live online A Level programme to talented students across Pakistan.
Bridging Socioeconomic Barriers Through Quality Education
Through their collaborative Corporate Social Responsibility (CSR) program, they are proud to announce the launch of 200 need and merit-based fully funded scholarships for Pakistani students in their live online A Level program. Students from, both, the private and public sectors can avail this opportunity.
Education has consistently held the reputation of being a key factor in addressing socioeconomic disparities and providing access to better opportunities. However, for a majority of students in Pakistan, financial constraints have often acted as an overwhelming obstacle. Therefore, Homebridge is Pakistan's first Cambridge-certified live online A Level programme that offers affordable and quality education to students at just PKR 14,000 per month.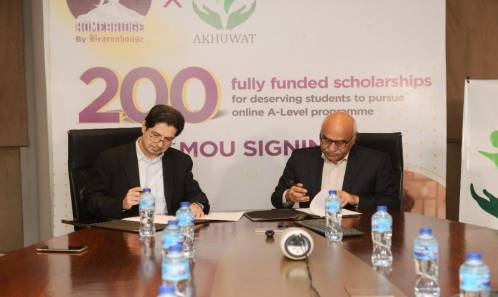 Hence, these scholarships are designed to pave the way for a generation of ambitious young individuals to flourish. This comprehensive programme not only ensures academic excellence, but also provides students with complete access to Beaconhouse campuses for extracurricular activities, libraries, and labs.
Empowering Pakistan's Youth for a Brighter Future
Furthermore, this initiative will establish a route for students to embark on a journey of discovering potential future prospects, such as pursuing education in foreign countries. It will enable them to receive an excellent education without leaving their homes, a particularly beneficial arrangement for those living in remote regions. The 100% scholarship package will encompass admission and tuition fees, as well as encompass free counselling for academic and career counselling, sports and extracurricular expenses, and laboratory charges. Additionally, students will be granted a distinctive chance to engage in the esteemed Duke of Edinburgh Award – a globally acclaimed program for students aged 14 and older.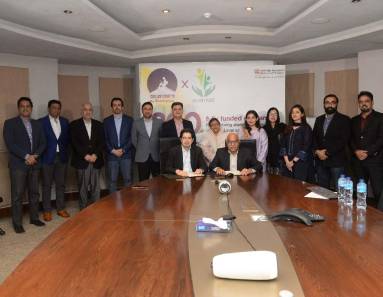 These scholarships are more than just financial aid, they are a testament to the power of collaboration between the private sector and non-profit organizations, demonstrating how together, they can create positive change in society.
In conclusion, Homebridge and Akhuwat's CSR initiative to launch 200 need and merit-based fully funded scholarships for students in Pakistan is a transformative step towards empowering the youth. As these young minds thrive and grow, they will become beacons of inspiration, uplifting their families and communities and driving the progress of Pakistan into a brighter future.