US President Joe Biden has taken at least 20 Indian Americans to key positions in his government. The Indians in Biden's team will be influencing his future decisions, we wonder, however, if Pakistan should be worried?
Meanwhile, as many as 17 of them are the Director of Management and Budget. Moreover, they are part of the Biden team in the White House, said The Print.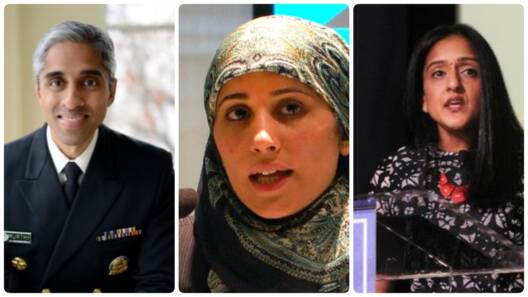 Who are the 20 Indians working for Biden?
Neera Tanden will be working as Director of the White House Office of Management and Budget in Biden's team
Dr. Vivek Murthy is now the US Surgeon General
Vanita Gupta will be working as Associate Attorney General Department of Justice
Uzra Zeya is now Under Secretary of State for Civilian Security, Democracy, and Human Rights
Mala Adiga will be working as Policy Director to the future First Lady Dr. Jill Biden.
Garima Verma is now the Digital Director of the Office of the First Lady
Sabrina Singh will be working as the White House Deputy Press Secretary
Aisha Shah is Partnership Manager at the White House Office of Digital Strategy
Sameera Fazili has the key position of Deputy Director at the US National Economic Council (NEC) in the White House
White House National Economic Council also has Bharat Ramamurti as Deputy Director
Gautam Raghavan returns to the White House as Deputy Director in Office of Presidential Personnel
Among Biden's inner circle is his top confidant for years Vinay Reddy, who will be working as Director Speechwriting
Young Vedant Patel will occupy a seat in the White House lower press, behind the briefing room, as Assistant Press Secretary to Biden
Tarun Chhabra will be Senior Director for Technology and National Security
Sumona Guha will be Senior Director for South Asia
Shanthi Kalathil will be the Coordinator for Democracy and Human Rights
Sonia Aggarwal will be working as Senior Advisor for Climate Policy and Innovation in the Office of the Domestic Climate Policy
Vidur Sharma will be working as Policy Advisor for Testing for the White House COVID-19 Response Team
Neha Gupta will be Associate Counsel to the Office of the White House Counsel
Reema Shah will be Deputy Associate Counsel to the Office of the White House Counsel
Only 2 Pakistanis in Biden's team!
Meanwhile, the Biden administration has only two Pakistanis in key positions. And, this is surely a huge difference.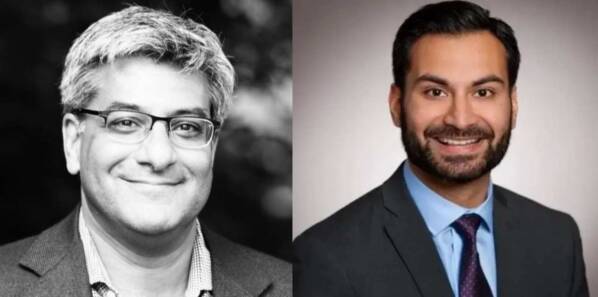 Biden has inducted a Pakistani-American, Salman Ahmed, into his foreign policy team. Ahmed has served as head of strategic planning in the Obama National Security Council. Moreover, he is joining the US State Department as director of policy planning.
Meanwhile, Biden earlier announced that Pakistani-American, Ali Zaidi, will be in his team as Deputy National Climate Adviser.
What Pakistan must expect?
Experts are watching whether Biden will restore US relations with Pakistan, or he will choose to stick with the old model of terms.
However, the White House is full of Indians now, the team will have their impact on Biden's future decision, particularly concerning Pakistan, Pakistan is worried.
Although, the Biden administration said it is keen to strengthen military-to-military ties with Pakistan. However, time will tell whether Pak-US relations will flourish in the future or not.
What do you think of this story? Let us know in the comments section below.