The year 2015 has been a make-or-break for Pakistan. One year post the most deadliest attack in the history of the country , Pakistan witnessed a series of developments to NeverForget;
1. National Action Plan
Entailing 20 points that aim to curb terrorism in totality, events of violence have drastically reduced in number. Pakistan's army has definitely stepped up military operations in the tribal areas since the APS Peshawar attack and Operation Zarb-e-Azb is a success.
In Karachi the clean-up of militants, political party-based militias and extortion gangs has also been positive with citizens reporting the first peace in the city for many years.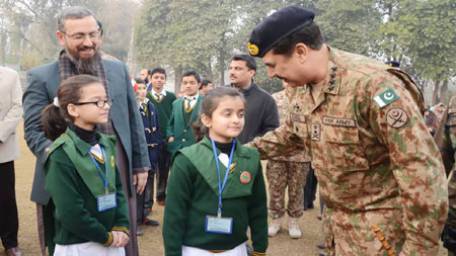 source: dailytimes
2. Death Penalty
Pakistan lifted a seven-year moratorium on executions in response to Peshawar massacre. 300 people have received capital punishment this year. Six men were hanged on account of the APS incident, just two weeks ahead of the anniversary of the attack, which shocked the nation.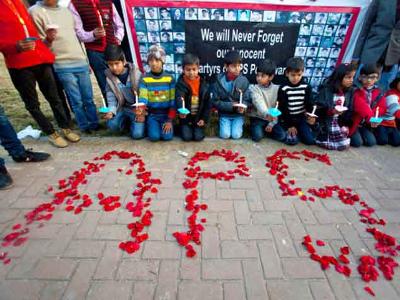 source: timesofindia
3. Military Courts
Constitutional changes established empowered military courts, which convicted some of the men said to be linked to the APS attack. However, this development has intensified the civil-military imbalance. The army, already Pakistan's most dominant institution, has become even more powerful in the wake of the APS attack.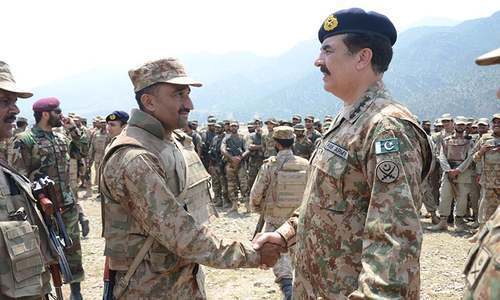 source: blogspot
4. Heightened Security Measures In Schools
After the attack all schools were ordered to rapidly build walls and have added more guards and raised protective walls, topping them with barbed wire. Security forces now conduct regular patrols near major educational institutions. Teachers in the Khyber-Pakhtunkhwa province, of which Peshawar is the capital, were given firearms training by local police.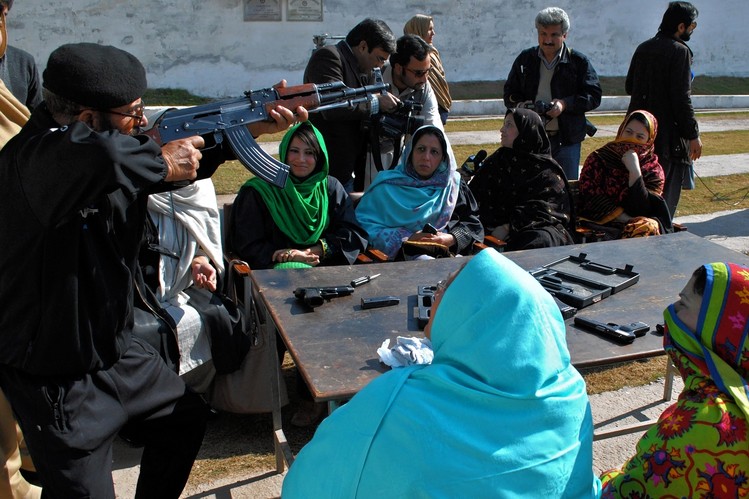 source: wsj.com
5. Increased Civil Participation
While the government and military are concerned about making an effort, the civil society is equally involved in making a difference. Jibran Nasir, a lawyer and activist, led unprecedented protests outside Islamabad's notorious Red Mosque following the school massacre to demand authorities arrest Abdul Aziz, the mullah who attempted to introduce Taliban-style moral policing in the capital in 2007.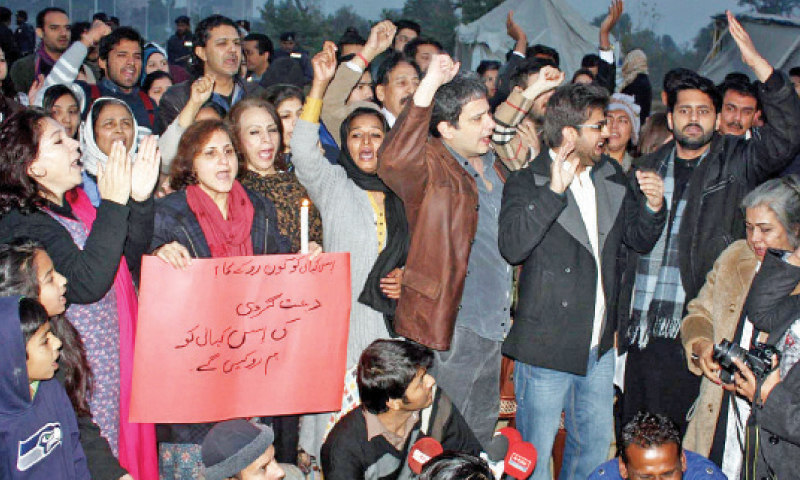 source: dawn
6. 141 Schools Under Construction
"141 Schools for Peace" is an initiative of The Citizens Foundation (TCF), in partnership with the 141Schools.org project. It is a global commitment to build 141 school-units across Pakistan, each school will display a plaque dedicated in memory of each of the innocent victims of the Peshawar school attack on December 16, 2014. They are currently constructing the 23rd school of the total 141.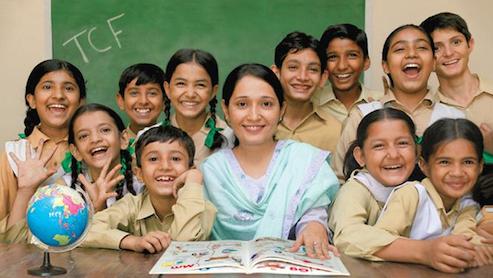 source: aworldatschool