Khadija tul Kubra, dressed as a boy, rides her motorcycle through the crowds of Quetta to pick up her siblings from school every day. Kubra, 17, lives in a region where women are traditionally prohibited from leaving their homes.
Women's mobility across Pakistan has been limited because of social obstacles and safety concerns, according to a study published by the London School of Economics in 2016. 80% of the activities are dominated by men.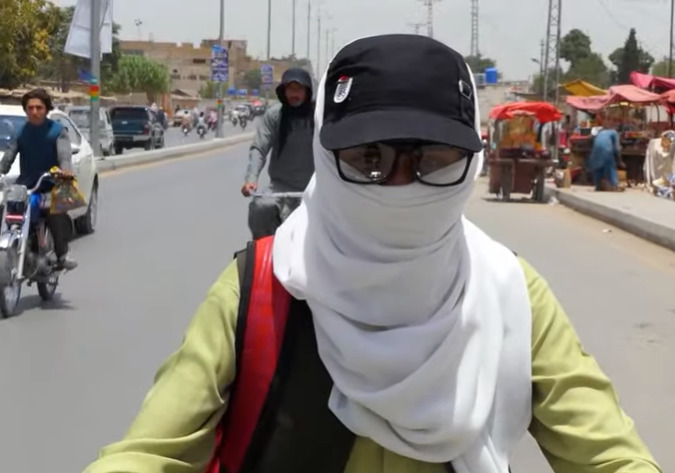 The situation is even worse for women in Balochistan, where police in Quetta registered over 28,700 motorcyclists in 2021, none of whom were women. Since the 1990s, only three motorcycle licenses have been issued to women in Quetta.
"Here, many girls have to skip their studies due to transportation problems," Kubra told Arab News. "I must disguise myself as a boy to avoid attention on roads, so I wear a male outfit with a cap, gloves, boy's shoes, glasses."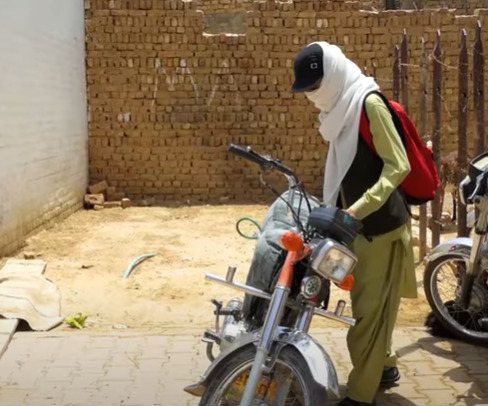 Since she passed her high school exams in 2015, Kubra has been riding. Having grown up the third of 12 children, she now drives her younger brothers and sisters to school. Afterward, she rides her bike every day to the university, covering approximately 22 kilometers.
Her father, Ghulam Qadir Bugti, a teacher at the Sariab Mill Boys High School in Quetta, taught her how to ride a bike.
"When I realized I couldn't afford school transport for my children, I decided to teach Khadija bike riding. I always wanted my children, particularly my daughters, to get educated."
Why disguise as a boy?
It was her father's idea. "I was afraid for my daughter Khadija, that she would have to bear negative comments and she might be hit by someone or chased by wandering boys," he said.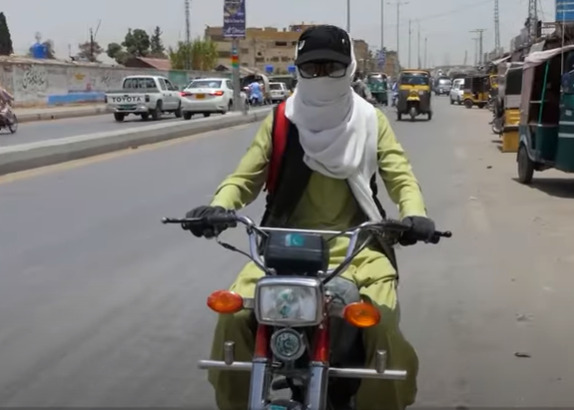 Despite the fact that girl riders remain invisible on the streets of Quetta, police say they will support them if they come forward. For that to happen, Kubra said, there must be a shift in mindset. "It empowers us. Through this easy ride we could reach everywhere we want without facing hurdles or harassment on public transportation," she said.
"I hope one day I can ride my bike in the streets of Quetta in my own girl's dress," she added. "I want to see more girls riding with me in the city in their own clothes."
Check out her interview!
The women of our country, no matter what class they belong to, are not only intelligent but also hardworking.
Another prominent example of women's empowerment in Pakistan is Dr. Sana Ehsan who introduced Pakistan's first mobile pharmacy!
Story Courtesy: Arab News
What do you think of this story? Let us know in the comments section below.