The astonishing and graphic video from a McDonald's in Brooklyn shows the moment a group of teenagers cruelly attacked a 15-year-old girl for almost three minutes. A large crowd of adults and children witnessed the incident but they decided not to intervene.
The police authorities said that McDonald's workers called 911 to report the incident but no one else watching the assault tried to contact police.
Janae Aiko uploaded the video and criticized people for not breaking up the fight. The video shows around four to six teenage girls attacking the 15-year-old, continually throwing punches to the girl's face and back. The girl was also swung around the room. The video also shows that McDonald's is packed with people watching the after-school fight, with a number of them cheering and filming the scene on their mobile phones.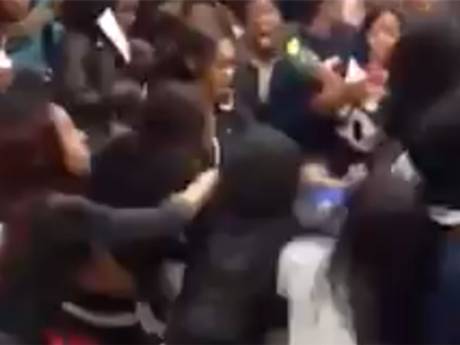 It can be seen in the video that the victim cling onto her main attacker as several others join in and deliver blows to the 15-year-old.  At one point, she rips off the hoodie of the attacker before being thrown to the floor where she receives kicks in the face repeatedly.
A person was heard yelling, "Yo, she's dead. It's a murder!" as the girl lies underneath a table after the attack.
Eventually, a bunch of students help the girl onto a bench to try and help her.
The shocking incident took place at the Flatbush Avenue branch of McDonald's. A police source reported that the teenagers set up the meeting at the restaurant to fight over "someone telling lies" about the 15-year-old who was attacked.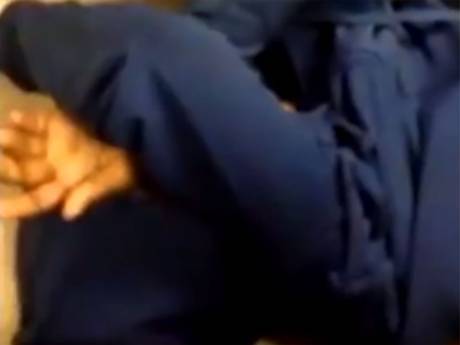 The source added: "It looks like they went there to straighten out their differences and she wound up getting the worst of it."
According to the news reports, the girl was in hospital on Monday following the fight and had suffered two black eyes and multiple bruising. On Wednesday she collapsed again at her home and was rushed to SUNY Downstate Medical Centre. It is reported that the girl is a student at Erasmus Hall High School near Prospect Park in Brooklyn.
The grandmother of the girl said:  "She can't sleep because she got kicked to the body. She fell again and they had to take her to the hospital."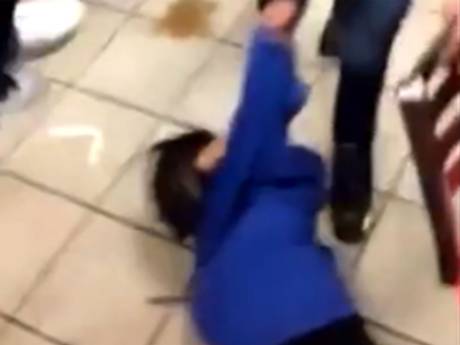 Authorities are calling for people to come forward to make sure that those responsible are punished. The victim however has refused to talk to the police as she is afraid of retaliation. Police reported that some of the attackers have links to a violent crew that operates in the Crown Heights area of Brooklyn.
Tony Herbert, a local activist said, "We are asking that young lady to not be afraid. Come forward. We will stand with her. We have names. We have pictures. We have video of all these individuals. So save the taxpayers' money and bring yourself forward."