With the inception of Pakistan Super League (PSL), cricket has finally come home! The most loved and played sport in the country is taking center-stage this February. With the Federal and Provincial capital teams taking part in the pioneer cricket league of Pakistan – the country is already buzzing about the Pakistan Super League 2016!
 Shahid Afridi's Peshawar Zalmi, Misbah-ul-Haq's Islamabad United, Shoaib Malik's Karachi Kings, Azhar Ali's Lahore Qalandars and Sarfaraz Ahmed's Quetta Gladiators will lock-horns in this insinuating and mouth-watering competition.
Parhlo has picked some of the most exciting prospects for you to look out for in the Pakistan Super League 2016!
1. Mohammad Aamir's come back to competitive cricket – in a Karachi Kings' shirt
2. Kevin Pietersen will never play for England again, but you can see him in opening for Quetta Gladiators
3. Saeed Ajmal might be on the run for an illegal bowling action, but the Teesra King will be twirling stumps for Islamabad United
4. You might have seen Shane Watson slog sixes before, but did you ever imagine him roaring in an Isb United shirt?
5. The constant and cringe-worthy "Karachi.. Karachi.. Karachi jeete ga!" title song on ARY Network
6. Some of Pakistani entertainment business's biggest names, all supporting their favorite teams
7. How can we forgot Mr.$10,000-fine Chris Gayle and his golden bat, ready to rumble for Lahore Qalandars
8. While the whole world waits for Valentine's Day, Pakistanis are waiting for Islamabad vs Karachi on 14th February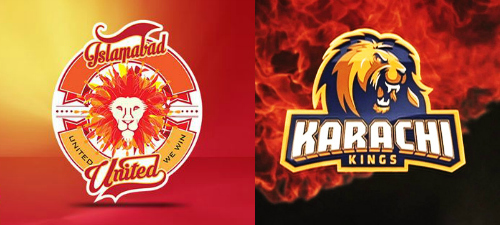 9. Bonus Point: We get to see the legend himself, Wasim Akram as Director Cricket for Islamabad United
10. What everyone's waiting for.. Mohammad Aamir vs Muhammad Hafeez and Azhar Ali
11. The slow and steady Kaptaan-ul-Haq playing in the Twenty-20 format again
12. Mr.Butter-Fingers Umar Akmal will be seen at PSL with gloves on for Lahore Qalandars, we hope he doesn't let the trophy slip for them
13. The king of sixes, Shahid Khan Afridi will be seen leading his brother's Peshawar Zalmi side, the Khpal Team
14. The league will give exposure to young talents like Ashar Zaidi, Usama Mir, Taj Wali, Bismillah Khan and Mukhtar Ahmed
So.. are you ready for Pakistan Super League 2016? #AbKhelKeDikha