Normally; a 14-year-old child is a 'school goer' and that too – on a primary level no matter which part of the world you're in but what if we tell you that there's a student 14-year-old child who teaches a subject at a world renowned university?
That's right. Say hello to Yasha Asley, a 14-year-old Muslim child, who has been accepted on special 'requests and permissions' as a visiting professor at the prestigious University of Leicester. A child prodigy? For sure, yes.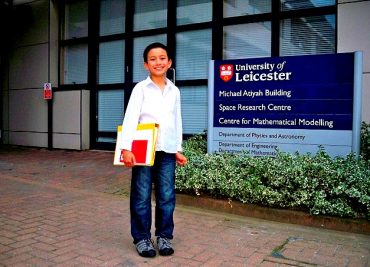 Source: DailyMail
According to reports, at the same time when he is teaching 'students' in the campus, he is also pursuing his degree from the same university making him the 'youngest student ever' to get into a university and the world's youngest employee/university professor.
But how does he do that? All thanks to his unbelievable skills of Mathematics and knowledge regarding numbers and computational science and for that; his friends and family has given him the nickname of a "human calculator".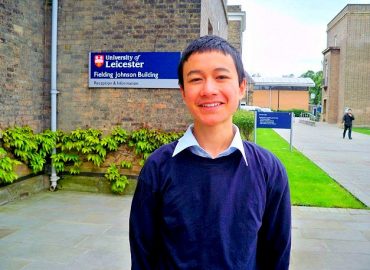 Source: DailyMail
It is also reported that Yasha was interviewed and offered the paid job when he was just 13 years old – beating adult applicants for his impressive knowledge of mathematics; and imagine that he was so good at it that he was granted a special permission to "teach" at University of Leicester as he was too young to become a part of university's visiting faculty.
According to Yasha, who has been dubbed a 'human calculator', he is having the best years of his life and feels 'great' that he doesn't wear a uniform anymore. The 14-year-old math prodigy went straight to the university after completing his primary school and was the first child to achieve an 'A' grade in Mathematics (A Level) when he was eight years old.
In short; no college or secondary schooling for Yasha. Let's just say that Yasha is someone who jumped from passing 6th grade to university to pursue a professional degree – and also; got his first job as a 'teacher' to the university students.
Incredible and hard to believe, isn't it? That's what this world is about!