Desi parents excel at passing taunting remarks… specially right before results…
1. Result Kub Hai?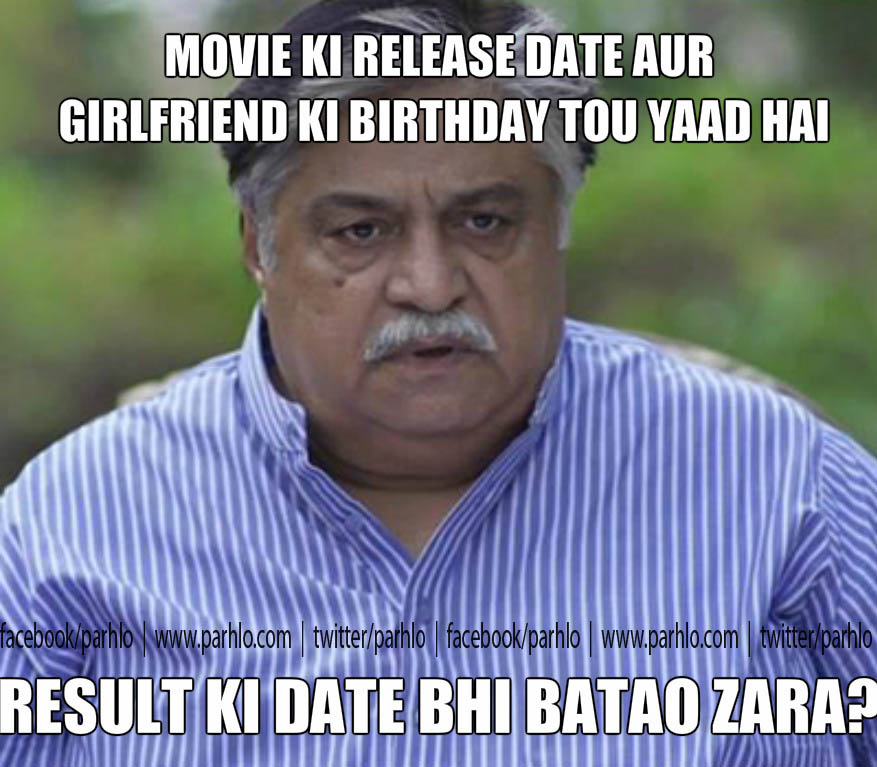 2. Kaisa Aeey Gaa?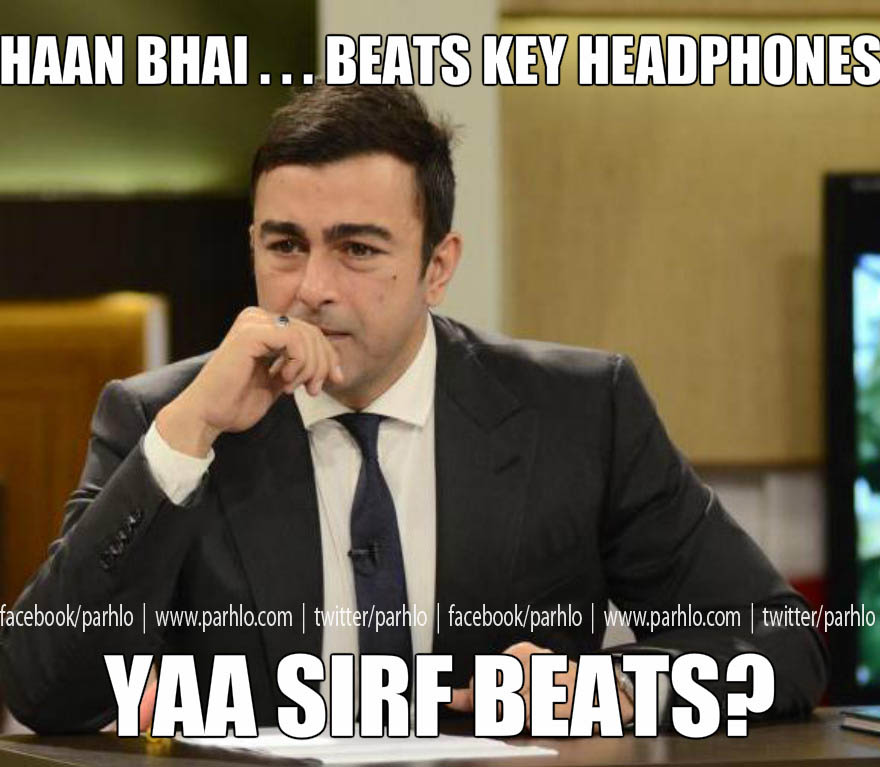 3. Kaha Bhi Tha Parh Lo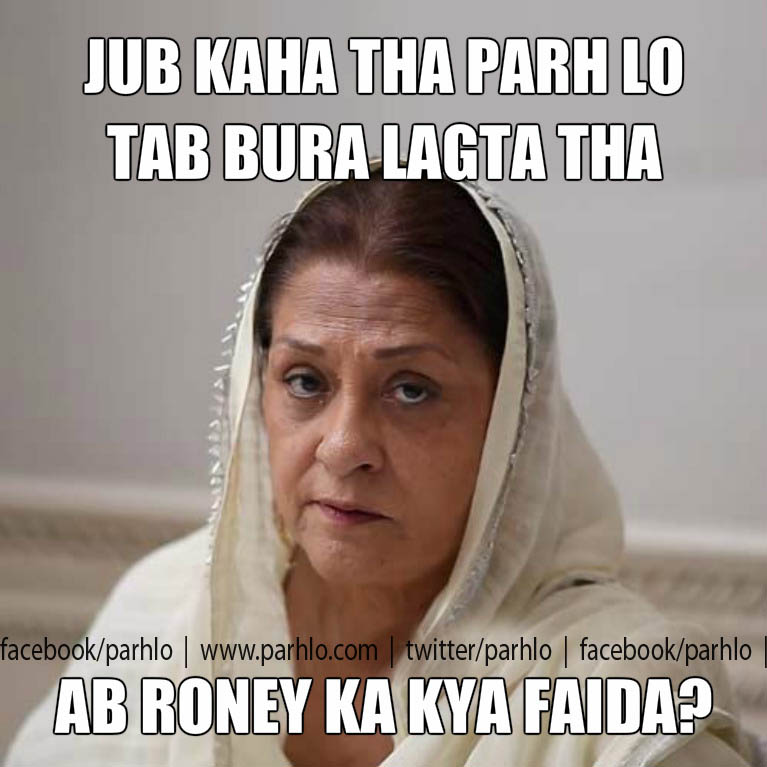 4. Kuch Yaad Bhi Hai Paper Kaisa Hua Tha?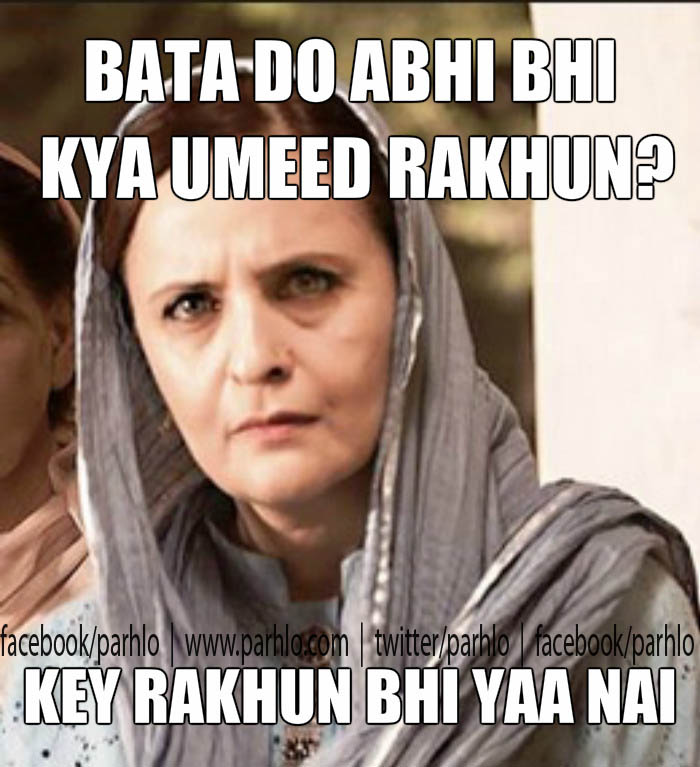 5. A Sey Neechey Laney Ka Sochna Bhi Nai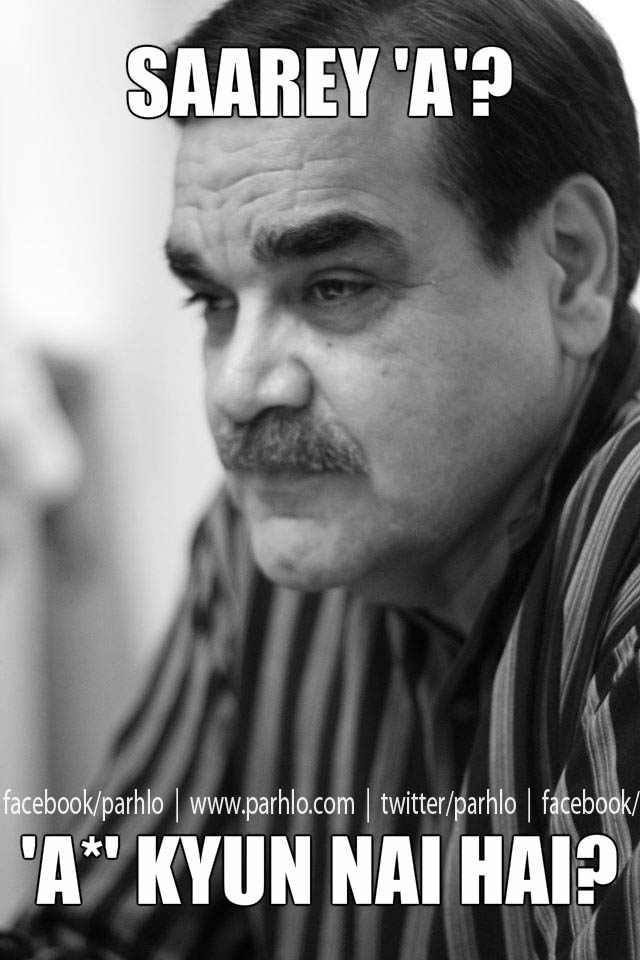 6. Tuition Pey Bhi Paisey Waste Kiye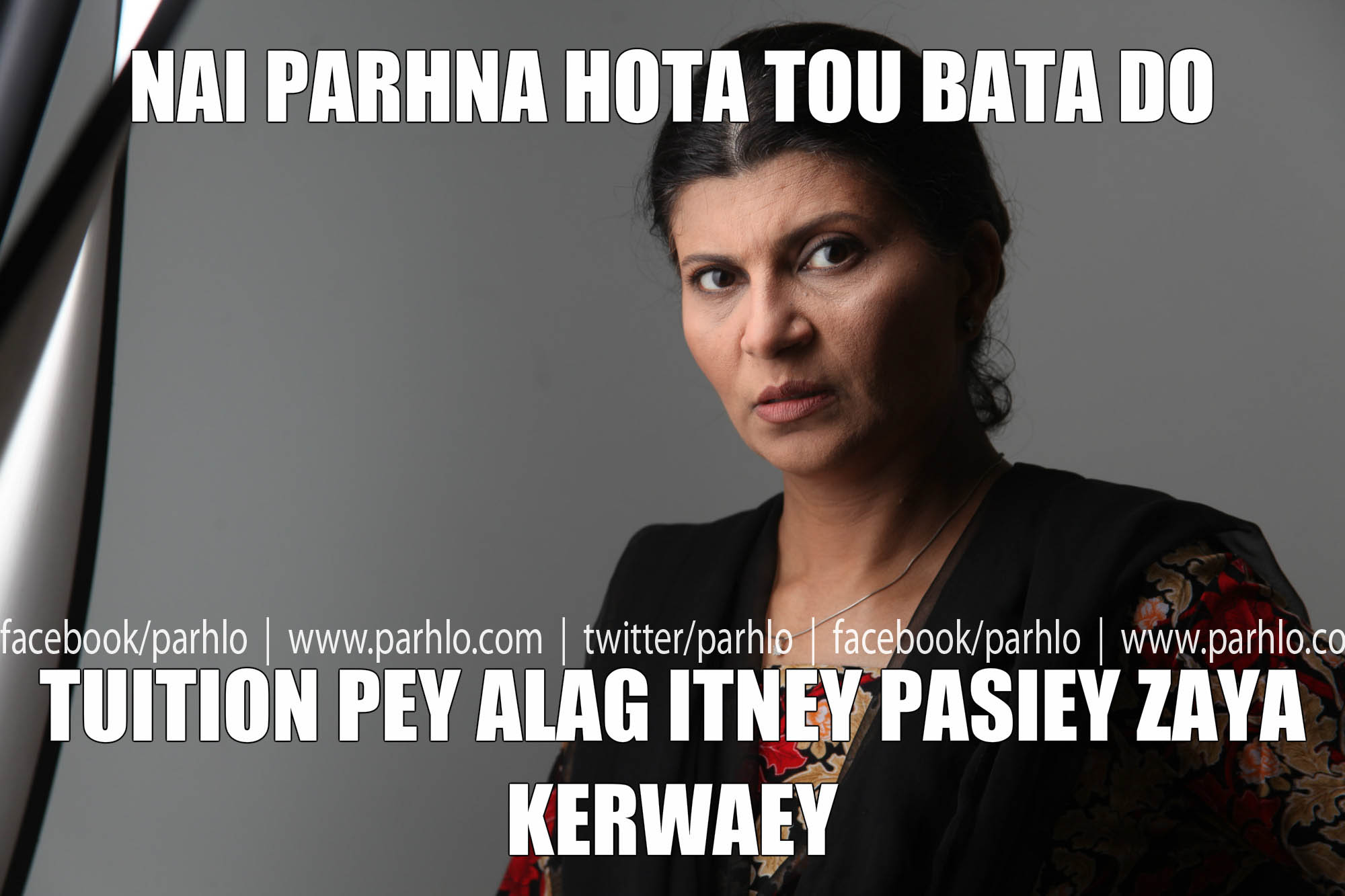 7. Dekhna Us Ney Tou Bohat Parha Tha – Us Key Better Aaein Gey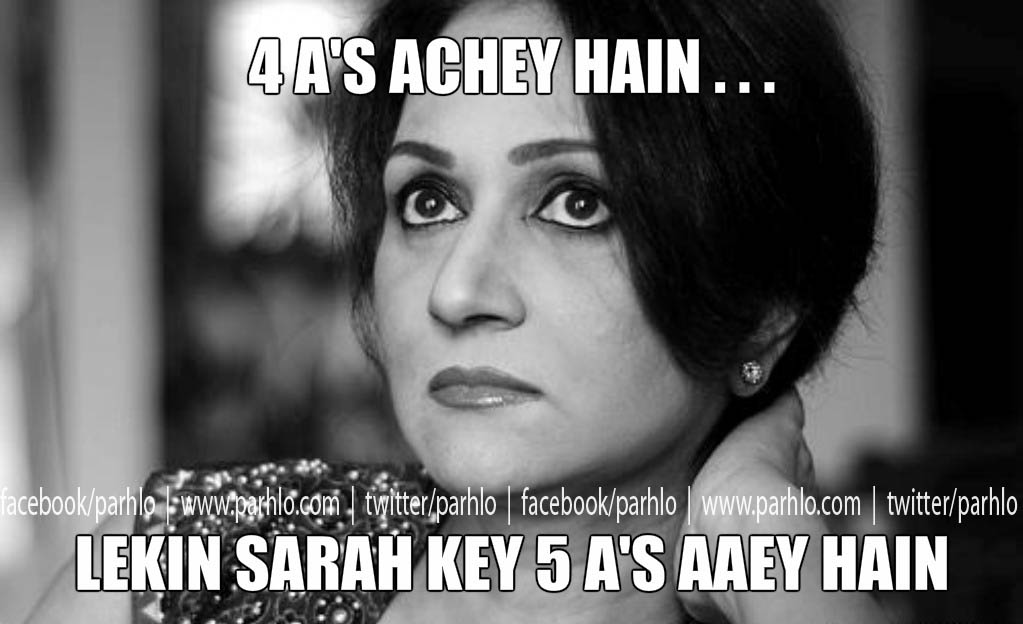 8. Ker Saktey Ho Bus Dehaan Nai Lagatey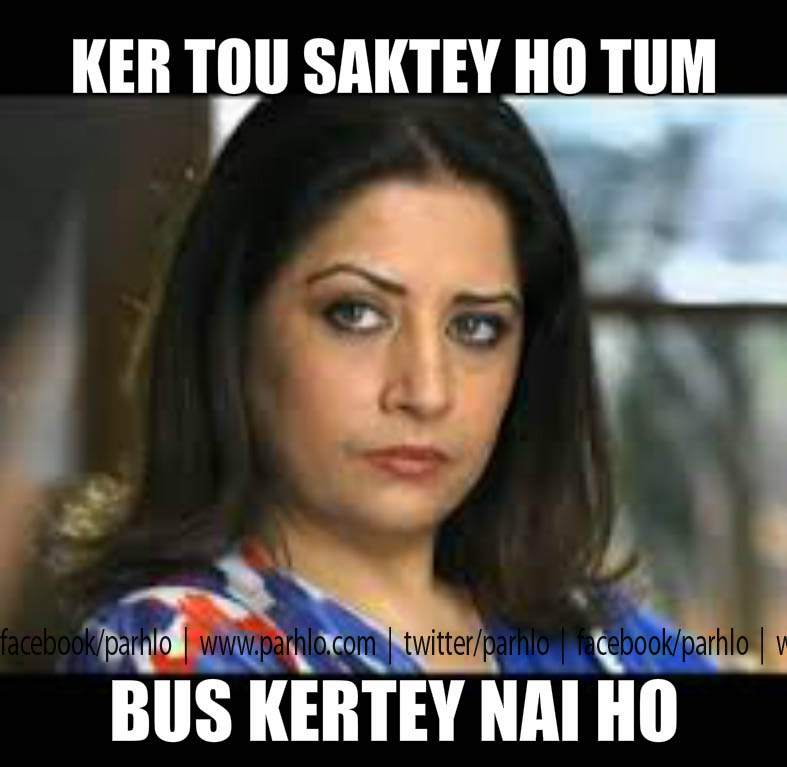 9. Admission Nai Miley Gaa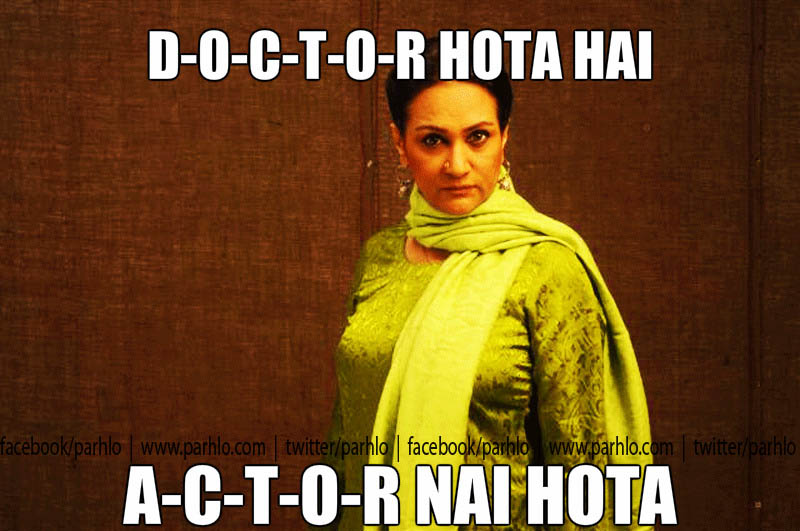 10. Tou Phir Job Nai Miley Gi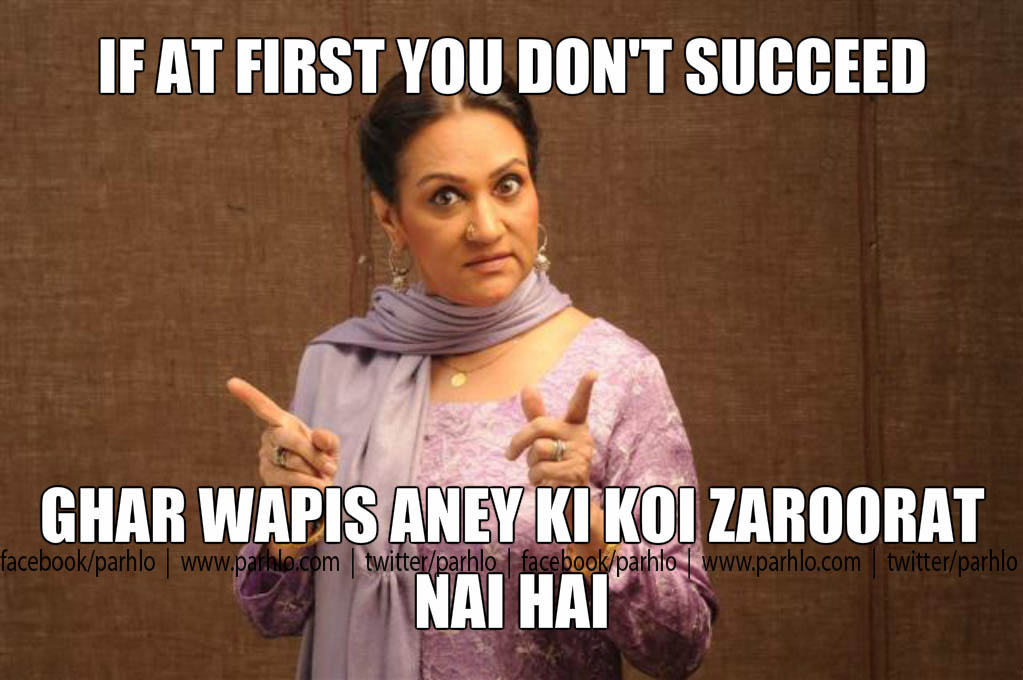 11. Saari Zindagi Badnaam Aur Tabaa-o-Barbaad Ho Jaey Gi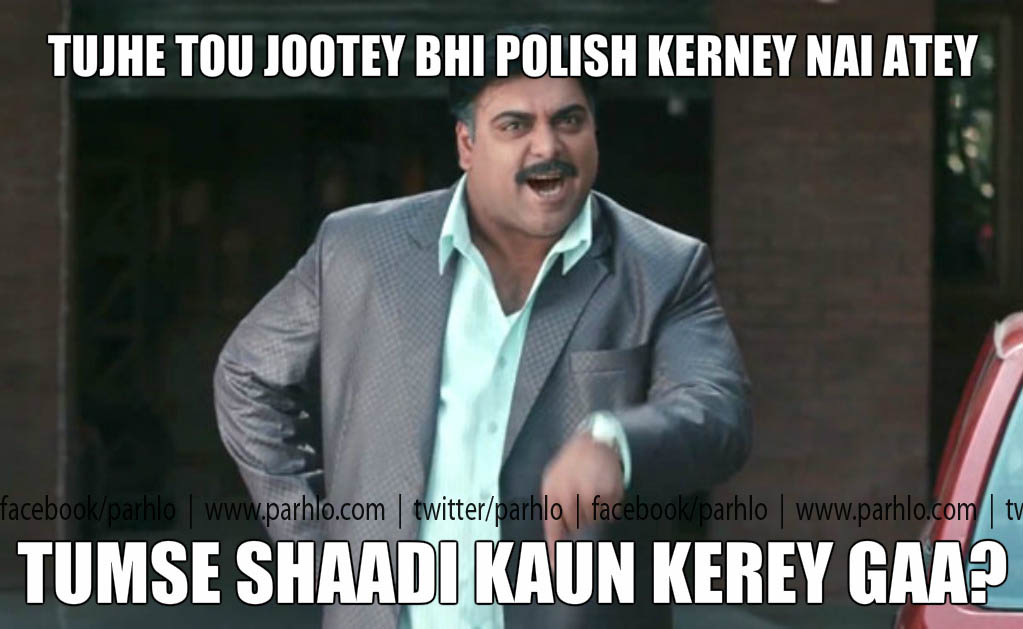 12. Itni Nakami Aulad Pata Nai Merey naseeb Mein Kyun Likhi Thi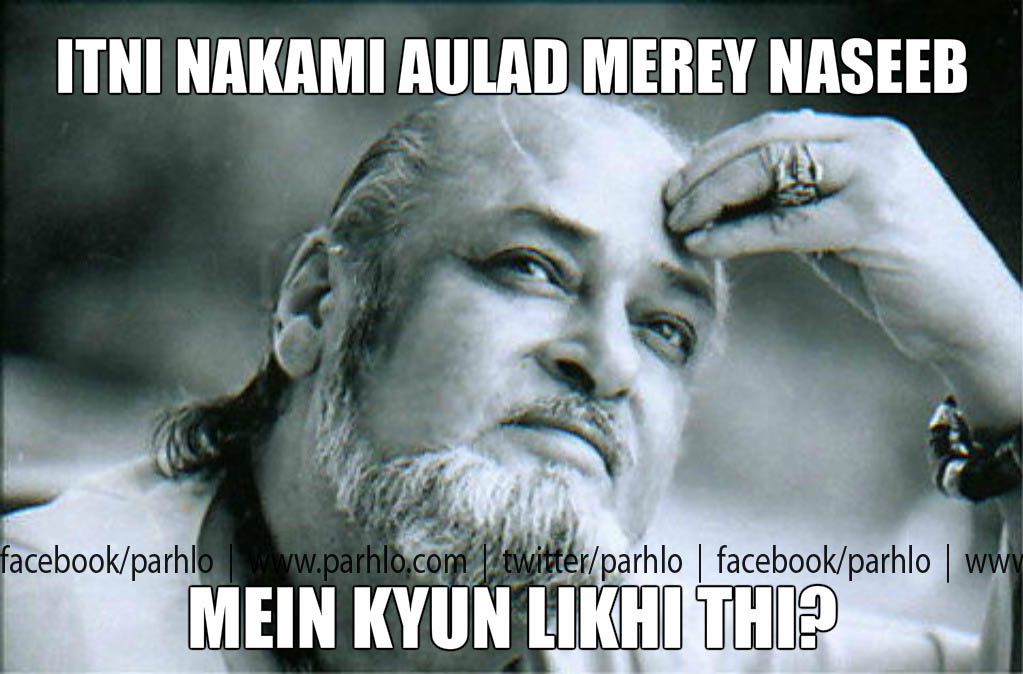 13. Tumhe Parhai Ki Qadr Hi Nai Hai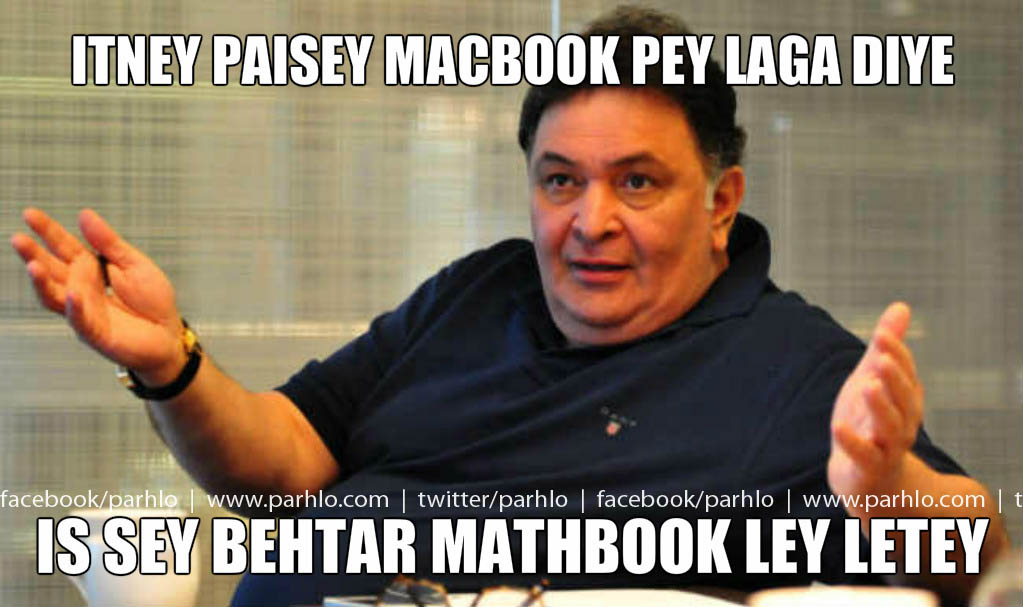 And When They Drive Us To The Ultimate End . . .
14. Khair Choro – Allah Key Hawaley