Poverty forces many children into begging to get rid of their hunger. On the other hand, there are children who try to work as hard as they can to help their parents and families. This is the story of one such boy. Remember the 13-year-old boy Abdul Waris who sells donuts and homemade food to make ends meet and help his family? He just opened his own stall in Karachi!
Waris's parents are handicapped, and can hardly walk. More so, since he is the eldest sibling, the responsibility to earn solely falls on his shoulders.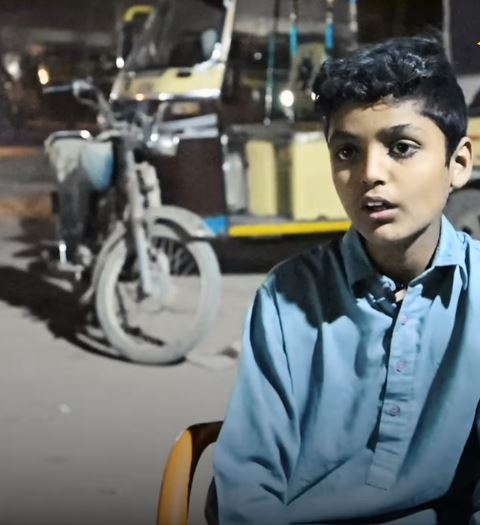 For the past 6 years, he has been working in a cloth market. He leaves for work at 11 in the morning and comes home at night around 9 pm. Two and a half months back, he started selling his mother's homemade food. In order to do so, after returning from his cloth market job, he leaves home again and sells homemade food items.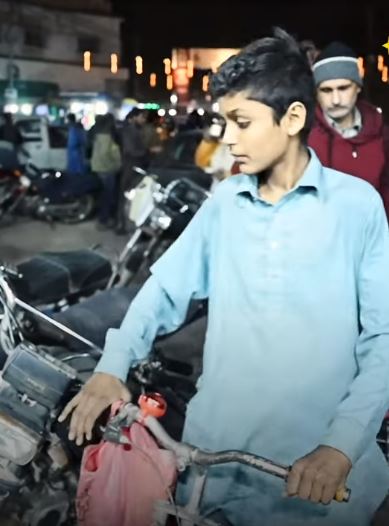 After selling the food items, this 13-year-old boy Abdul Waris who now owns a food stall returns home two hours after midnight, around 2 am. Initially, he started off by selling chai. He then sold gulab jamun, donuts, macaroni, and pizza bites.
The boy now has his own food stall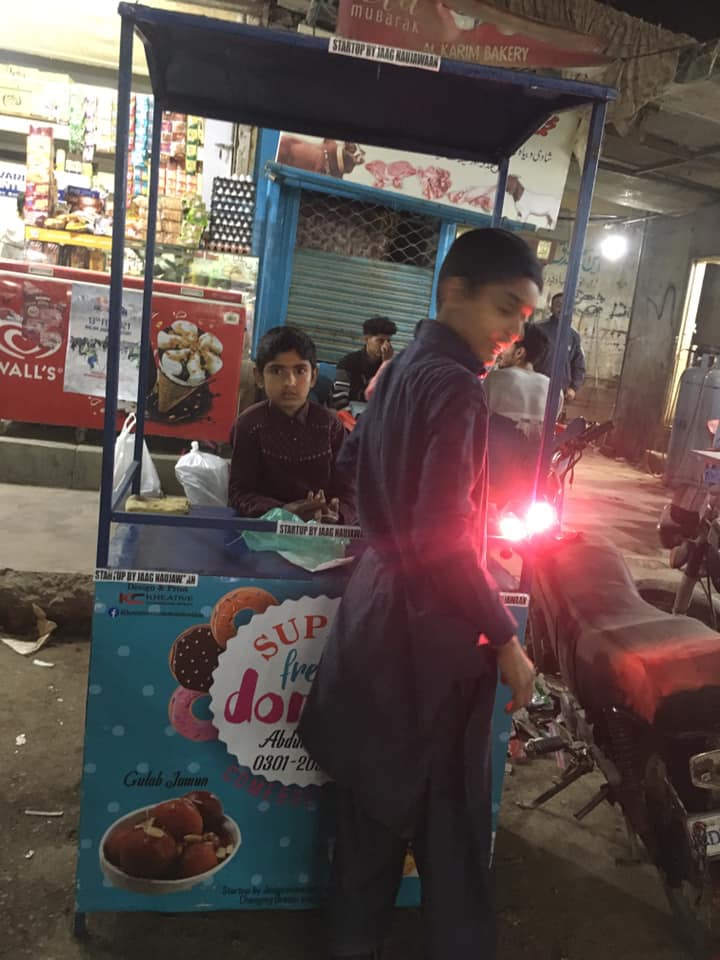 Waris can be found selling different food items in the Paposh Nagar area of Karachi, at Khilafat Roundabout.
The 13-year-old boy doing 2 jobs dreams to achieve a good life for his family, and with his hard work and help, he wishes to educate all his siblings so they have a better and brighter future ahead.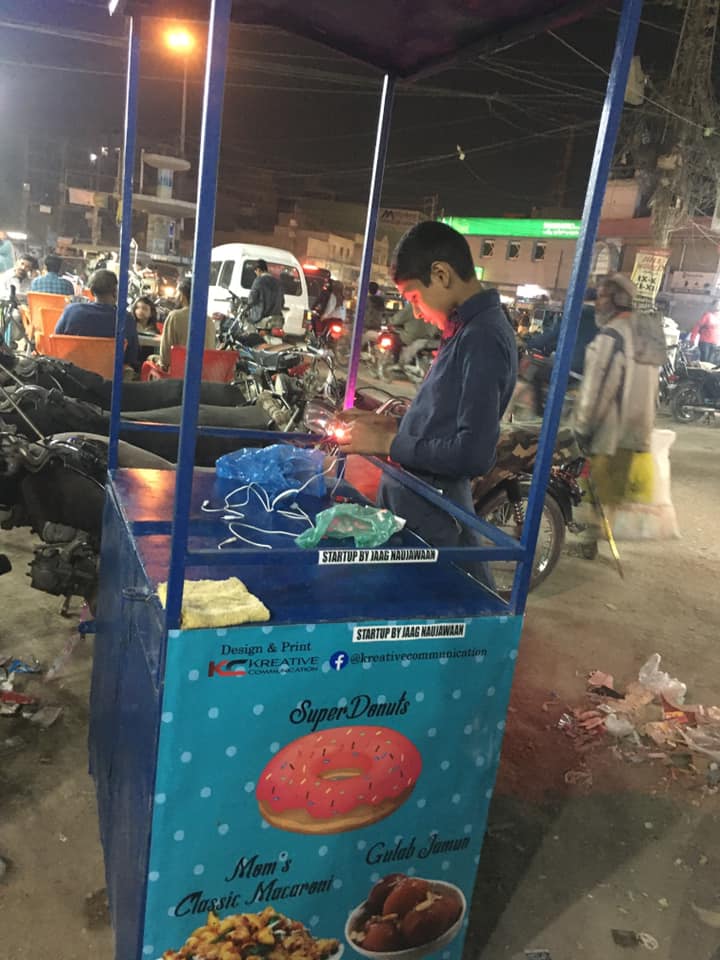 People like him, who wake up early and work towards a goal, are a true inspiration for others. We must say, hats off to him!
A video of 10-year-old Zahid selling samosas outside a local hospital in Karachi's F.B. Area went viral a few months back. The boy received a lot of appreciation and love from people on social media for his hard work and for becoming a helping hand for his family. Not only that but a school principal in Karachi also vowed to bear his educational expenses.
What do you think of this story? Let us know in the comments section below.