Disclaimer*: The articles shared under 'Your Voice' section are sent to us by contributors and we neither confirm nor deny the authenticity of any facts stated below. Parhlo will not be liable for any false, inaccurate, inappropriate or incomplete information presented on the website. Read our disclaimer.
I am a proud Gleek! (the fan of Glee, the TV series) A term that Pakistani people had not heard very often like Friends or GOT fans, but still we do exist. So, I will discuss 13 reasons why you should watch this AMAZING show and be a GLEEK too!!
1۔ Amazing Cast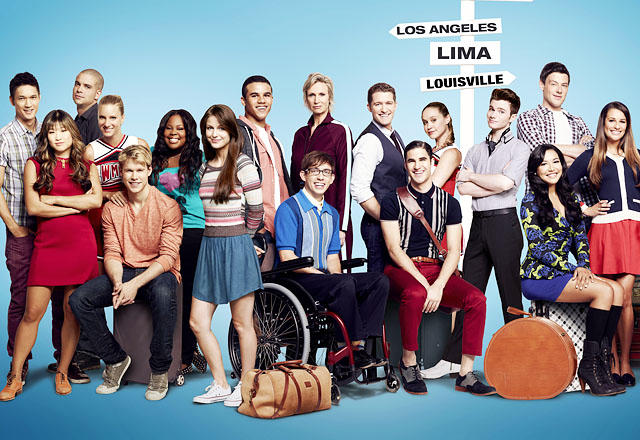 So, the cast includes *inhales* Lea Michele, Cory Montieth, Dianna Agron, Chris Colfer, Amber Riley, Mathew Morrison, Naya Rivera, Jenna Ushkowitz, Harry Shum Jr, Kevin McHale, Heather Morris, Mark Salling, Darren Criss, Chord Overstreet, *exhales sweating badly* Melissa Benoist, Blake Jenner, Becca Tobin, Jayma Mays, Jane Lynch, Iqbal Theba *exhales again* and many others… Isn't this huge cast enough for you to watch this show??
2۔ Great Musical Performances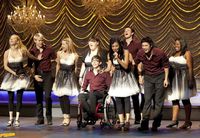 Since it is a musical show and focuses on a glee club, it is bound to have some seriously good performances be it Don't Rain Over My Parade by Lea Michele, Roses Turn by Chris Colfer, Bust Your Windows by Amber Riley, Teenage Dream by Darren Criss, Hung Up by Jenna Ushkowitz, Valerie by Naya Rivera or Never Can Say Goodbye by Dianna Agron it is loaded with amazing songs and performances so if you got musical soul then this show is a treat for you.
3۔ Accepting Differences: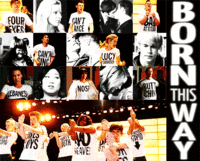 Glee teaches you how to accept difference – difference in opinion, sexuality, color, race, social status, gender. It teaches to how to accept people wholeheartedly and not to judge them but instead, Nurture them with care and affection. And most importantly, it teaches one thing that this world needs now more than ever; TOLERANCE.
4۔ Embracing Disabilities
Be it Becky's Down Syndrome, Artie being a crippler, Emma having OCD's or Lauren being overweighted, the glee club is all about embracing these disabilities. This show preaches how one can live a contented life with these disabilities.
5۔ Some Serious Ships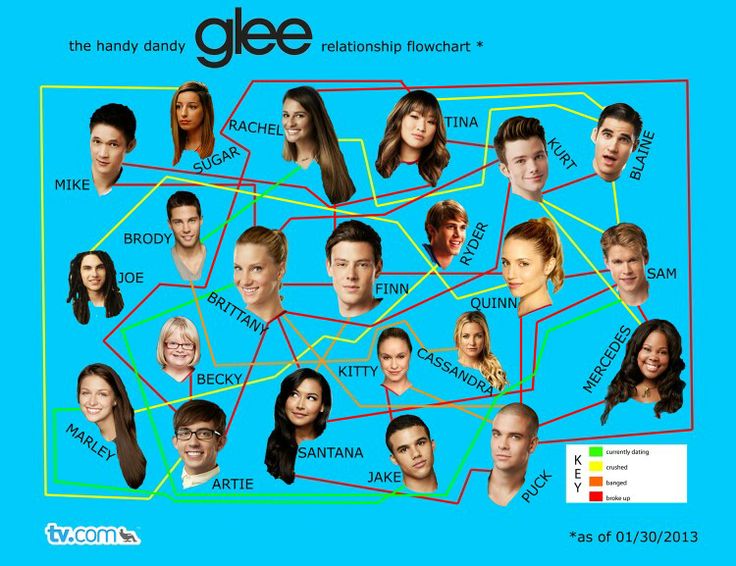 In this crazy show, almost everyone has hooked up with each other. When Finn and Rachel dated, the duo was called Finchel, then Puck and Rachel dated and were called PuckleBerry, then for Puck and Quinn it was Quick, and this goes on and on and on and on…..
6۔ Love

Glee teaches you that love has many forms. Love doesn't necessarily mean that you have to be in a relationship with someone. Committing to your profession and passion is love, being able to help someone is also love, letting go your loved ones far away from you is also love and caring about your friends is also love.
7۔ Dianna Agron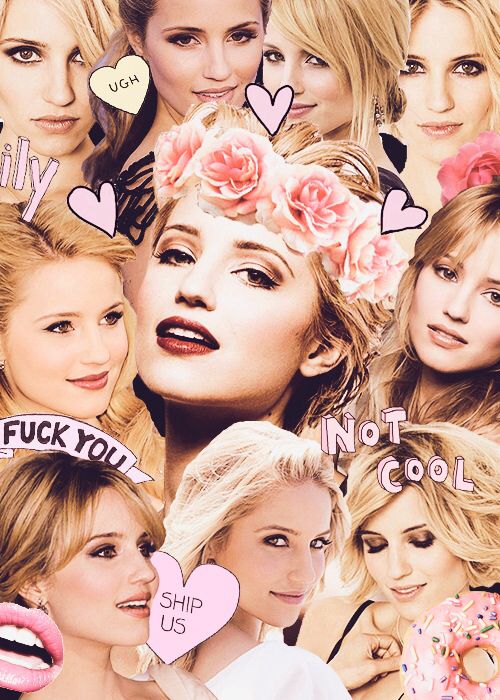 Maybe this is a little unfair, but my love for Dianna is endless…you look at her and you are just mesmerized… just for the sake of her beautifulness, watch this show!
8۔ Sue Sylvester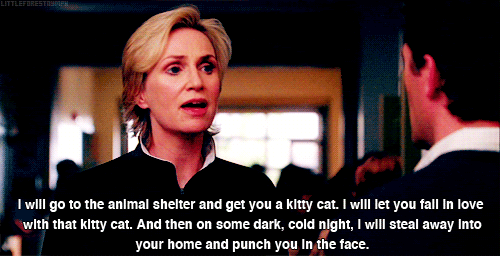 "You think this is hard, try waterboarding that's hard."
Gleek won't be Glee without Sue Sylvester aka Jane Lynch with her power-packed hilarious punches. She keeps the show from being overly sweet and makes it much more fun to watch.
9۔ Rivalry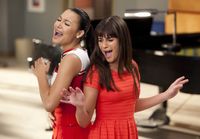 Be it between Will Schuster and Sue Sylvester, Finn and Jessie St. James and Blaine Anderson and Sam (Finn was really insecure), Rachel and Mercedes and Santana, New Directions and Vocal Adrenaline rivalry made each other better. However, rivalries should only be during a competition or on-stage; not in real life.
10۔ Don't Stop Believing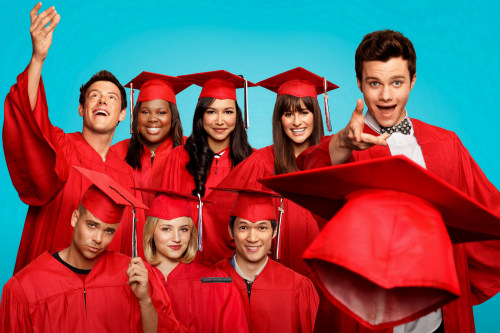 Glee teaches you to follow your dreams even if they seem impossible. It teaches you to follow your passion even if it for a moment seems to be unrealistic. Just never give up on yourself and never ever bow down to miseries of your life.
11۔ Learning From Mistakes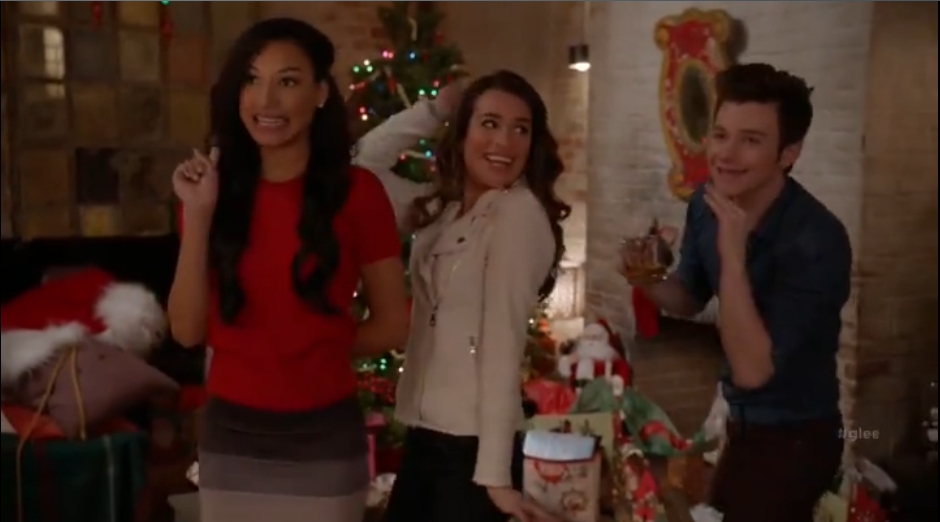 Glee teaches you to learn from your mistakes. Like Rachel going to NYADA after dropping out a year earlier or Kurt not being silent over Karofsky's harassment towards him after a year, and Santana being a good friend to Rachel before the opening night of Funny Girl after being a bitch to her.
12۔ Broadway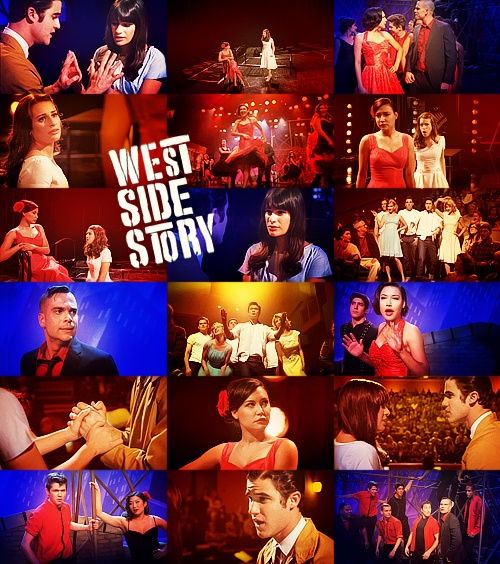 From Wicked to Funny Girl, glee covers some amazing plays including West Side Story, Grease, and Rocky Horror Show. So if you love Broadway, you gotta watch glee.
13۔ ARTS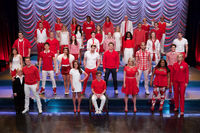 Glee is a gift to arts by artists. Glee, by its very definition, is about opening yourself to joy and arts. It is also about expressing, educating and entertaining. Emphasizing and publicizing of arts is heavily preached in this show. So, for the love of arts, please watch GLEE.