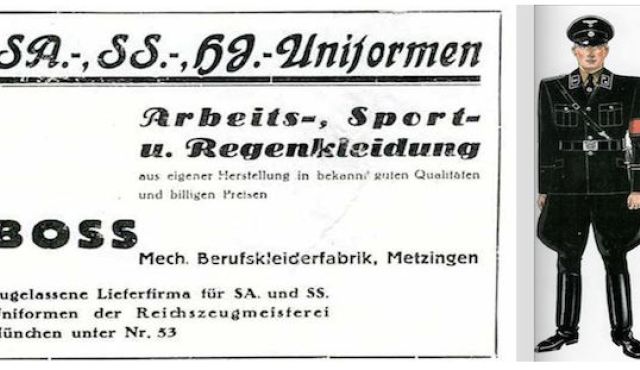 A film and culture website reveals some of the lesser known corporate collaborators with Nazi regime in the World War II, including Coca Cola, Nestle and Hugo Boss.
It is known to all that Volkswagen, BMW and Siemens cooperated with the Nazi regime before and during World War II, But Coca Cola? And Hugo Boss?
Coca Cola, Hugo Boss, Random House publishers, IBM and Nestle and others appear on the list of "12 Famous Companies Who Worked With Adolf Hitler." The list was published by 'What Culture', a film and culture website.
It turns out that Hugo Boss designed SS and Hitler youth uniforms from year 1932 onwards. It was a contract that propelled a small business into a huge international institution during the 1930s. A significant number of its work force consisted of forced labor from prisoner of war and concentration camps.
It has also been reported that Hugo Boss himself was a member of the Nazi Party. His son Siegfried said in 1997: "Of course my father belonged to the Nazi Party…But who didn't back then?"
In 2000, Nestle (Swiss based company) paid $14.5 million into a fund offering reparations to Holocaust survivors who (during World War II) had been forced into slave labor. Apparently, in 1939, Nestlé financially assisted the Nazi Party in Switzerland, a gesture of kindness that later earned it a profitable contract to provide chocolate to the Wehrmacht.
Nestlé purchased food manufacturer Maggi, immediately after the war. Maggi had profited from the use of forced laborers in Nazi Germany.
Random House is considered to be the largest general-interest trade book publisher in the world. It is owned by Bertelsmann A.G. The publication has printed millions of Nazi propaganda posters and a number of books, including "Serialization and Euthanasia: A Contribution To Applied Christian Ethics" and the works of Will Vesper, one of the most prominent officials involved in the 1933 book burning.
According to What Culture, during the war, Coca Cola created Fanta orange drink specifically for the German market – with a special sugar allocation in a country in which the product was strictly rationed.
The list of "12 Famous Companies Who Worked With Adolf Hitler" published by What Culture included other corporate giants such as Kodak, Allianz (sponsor of Bayern Munich), Ford, General Motors and IBM.