You must have been seeing Annual Recruitment hype all over your social media and universities. What is AIESEC all about and why you should join it?
Well, AIESEC is a non-political, independent and non-profit, student- run organization that provides a platform for millennials to develop and discover their leadership potential and participate in creating an impact.
Here are some of the perks of being the member of AIESEC:
1. IT'S MORE THAN JUST A DEGREE
Do you want to get stuck in your classroom for the rest of your life, or do you want to do get out of your comfort zone and see the magic?
I will definitely recommend AIESEC to every youngster out there so they can meet smart & sharp people who really want to make a difference.
2. EXCHANGE!!!!
If you have a knack for traveling and creating an impact in the world, then exchange option is the perfect opportunity for you to explore beyond your horizon. Exchange is the core product of AIESEC. It offers Volunteering, Internship & Entrepreneur opportunities to the youth.
3. GLOBAL CITIZEN
You get to experience the different culture, traditions, and perspective of the AIESECers, whether they are in your local committee, or by an international committee. Breaking stereotypes is what makes you unconventional.
4. STYLE AND SUBSTANCE
Geeks, nerds, creative maestros, scientists, artists are all working under the one roof that is AIESEC.
5. LEADERSHIP
AIESEC is a capacious global non-profitable youth organization, and one of the main targets is inculcating leadership skills. From a very young age, you experience a fast paced environment, which focuses on teamwork, independence, flexibility and corporate skills.
6. SUSTAINABLE DEVELOPMENT GOALS
AIESEC currently is linked with the United Nations in promoting and aligning its activities in the lines of the Sustainable Development Goals. AIESECers are the epitome of social empowerment.
7. NETWORKING
Most of the successful alumni of AIESEC are working for leading multi national companies and entrepreneurship ventures. Your network is likely to provide you with an outlet for discovery that you might be interested in.
8. SELF-BRANDING
You learn to present and sell yourself to the public. You will develop public and negotiation skills. A law student will have the perfect opportunity to work in Marketing and Communications portfolio. Similarly, an Art student can be the director of Finance portfolio or an engineering student can learn the dynamics of business. Sounds fun, isn't it?
9. DIVERSITY
AIESEC does not discriminate on the basis of ethnicity, gender, sexual orientation, religion or social origin. Talk about tolerance and harmony.
10. CONFERENCES
We are telling you, you don't want to miss out on our conferences. From interactive sessions to mind blowing socials, from khoobsurat vadiyaan of Nathiagali to thande hawaaein of K-Town. We have the best conferences ever, period.
11. UNWANTED ATTENTION?
Well, it could be…
12. AIESEC IS LOVE <3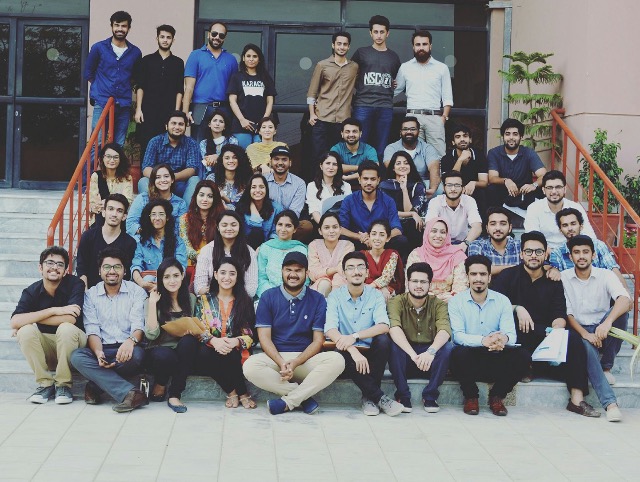 You instantly become the annoying friend who talks about AIESEC 24/7, but hey it's worth it. The memories and bonds you make will remain till lifetime. Lastly, the pride in being the world's largest run student organization is beyond words.