We all know Albert Einstein and Stephen Hawking – the gifted individuals and the smartest people in history. Who would have thought that an 11-year-old Iranian Girl would beat their score in Mensa IQ test! Well out of all the odds this was least expected.
While many of us struggle to even keep up with our A's, here's a girl who crossed the levels of genius.
This Iranian Girl Is Above A Regular Genius According To Mensa
Although Albert Einstein never sat for the test himself his projected IQ was marked at 160, with Stephen Hawking also at the same level.
We are as shook as anyone else in the world to find out that this girl has just set a new record with 162 points. This is way above being a simple genius.
The 11-year-old has crossed the so-called benchmark of genius which had been set to 140 points. She is undoubtedly an extraordinary little girl. It is a blessing to the world that her intelligence has been recognized at such a small age. Oh, what wonders would she do when she grows up!
What Do Tara's parents Think Of Her Achievement
Origin of Tara Sharif is from Borazjan county in the Southern Iranian Bushehr Province. However, she is currently a resident of the UK and studying at Aylesbury High School.
Taking the Mensa IQ test was a joint decision by Tara and her parents as she quotes.
The father of the genius Iranian girl, Hossein Sharifi, expresses surprise on how well Tara has scored in the test however is extremely proud of her. And why wouldn't he be,
Further adding he said that he was aware of Tara's intelligence. But he didn't expect her to be such a great success. He first figured it through TV shows that they used to watch. When math questions were asked Tara used to get them before any of the contestants. Although, Hossein was positive about Tara but didn't consider her IQ to be so high.
;
The 11-Year-Old Herself Was Surprised Of The Result
She explained to The Bucks Herald that when she received the results of the test, even she herself was surprised by her score. Her expectations to get such a good score were nowhere close.
Iranian Girl Tara took the non-verbal test at Oxford. In the test, she had to understand the meaning of words and answer a set of questions within the given time frame.
Also Read: See The Extraordinary Within The Ordinary – Logical vs Creative Thinking
With this achievement, this little Iranian girl has earned herself a member of Mensa which is referred to as 'high IQ society'. At Mensa, she would get to meet other alumni of the society. She will also join ranks of high profile women like US writer Joyce Carol Oates and actress Geena Davis.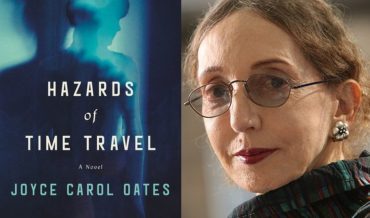 No age restrictions limit the membership of Mensa. Geniuses of all ages are welcomed. Even one-third of Mensa's members in Australia are children.
Tara is excited to experience the wonderful opportunity that she would get via this membership – to meet other people within the Mensa system. She says her friends at school were really impressed when she told them about it.
People All Around The World Are Congratulating Tara
Everyone is more than glad to hear the surprising news – resharing her achievement and congratulating her with enthusiasm. Tara is receiving love from all around the world.
The young person who out preformed Einstein and Hawking! Congratulations, what a gift…can't wait to see what amazing contributions this lovely lady will discover, and bless the ??? #LoveYourNeighbor
https://t.co/aQ5SHeI79R

— Elisabeth Robledo (@esroble) June 13, 2019
She's still in school but beats Einstein and Stephen Hawking in IG test. Scoring 162 points ahead of genius benchmark of 140. Tara Sharif, just 11 years young, is a proud Mensa member.

Congrats, young lady. #Iran #Oxford

— Zufa Ali زوفہ علی (@zufa32) June 19, 2019
While some continue to add a negative perspective to such a piece of wonderful news.
Wonderful. But some say a higher IQ level is a curse .#Mensa https://t.co/3hmNITISry

— zoia tariq (@zoiatariq) June 18, 2019
After showing great success in the Mensa IQ Test, the 11-year-old Iranian girl has her future plans sorted. She shares her plans saying that when she's older, she would like doing something in the field of mathematics.
This is a mind-blowing achievement for a girl her age. And we can only think of what platforms would this Iranian Girl reach with her level of intelligence. Also, as she has shown interest in becoming a mathematician, our minds are wandering around the possibility of her becoming the next Maryam Mirzakhani the genius Iranian mathematician.
Maryam was the first woman to be winning the coveted Fields Medal.
Our hope is that Tara's IQ would make yet another contribution to the world of science by a Muslims genius as having been made in the past. Maybe she'll become someone even bigger than the others.
Let us know what you think about Tara's achievement in the comments.