There is nothing like a warm cup of hot cocoa on a cold winter evening. But don't be basic. Get creative and try a few things you have never tried before with hot chocolate!
Nutella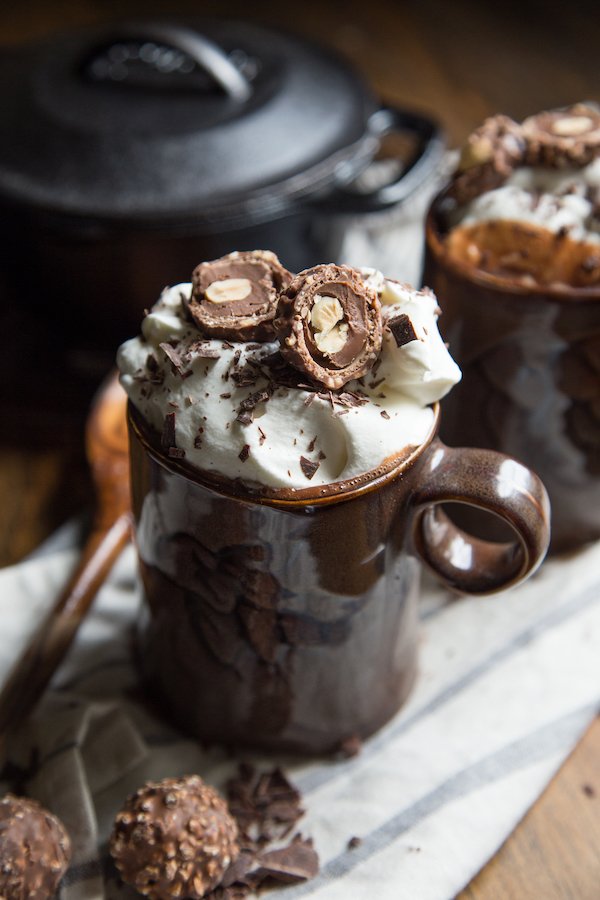 We know how Nutella fans can never get enough of the spread. Add a touch of Nutella to your hot cocoa as it heats. If you want to go a little further, add Fererro Rocher to your cup! You can also check out our mouth-watering Nutella cake recipes.
Vanilla or Almond Extract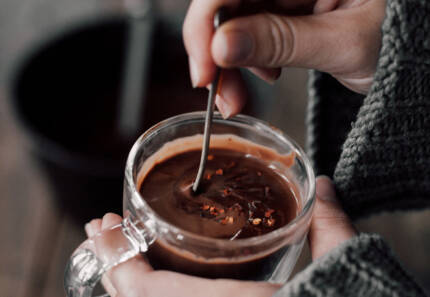 Yes, your favorite extracts for baked goods can also add sweet magic to homey drinks. Try vanilla almond hot chocolate for a taste that is totally out-of-this-world good!
Spice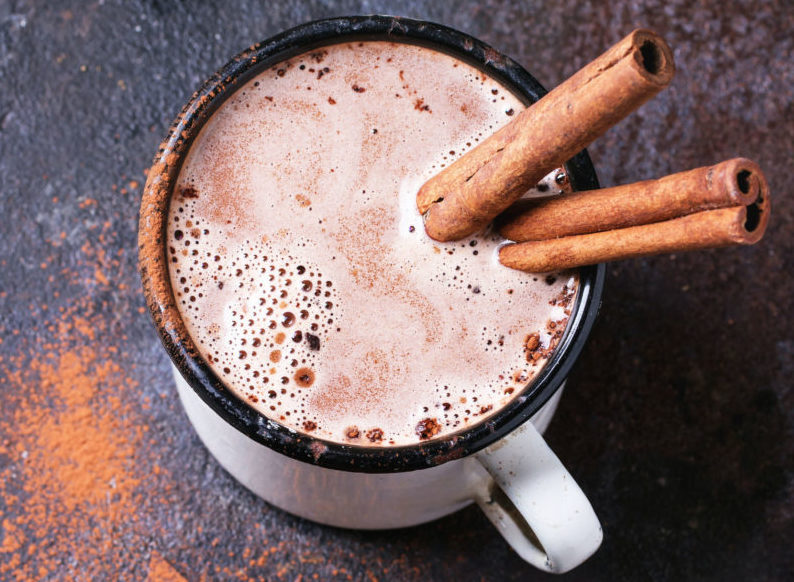 An easy and quick way to add extra flavor to any cup of cocoa — be it out of the box or homemade — is to add a touch of your favorite spices. A sprinkle of cinnamon, cardamom, ginger, nutmeg, or even cayenne can all be welcome warming additions.
Chai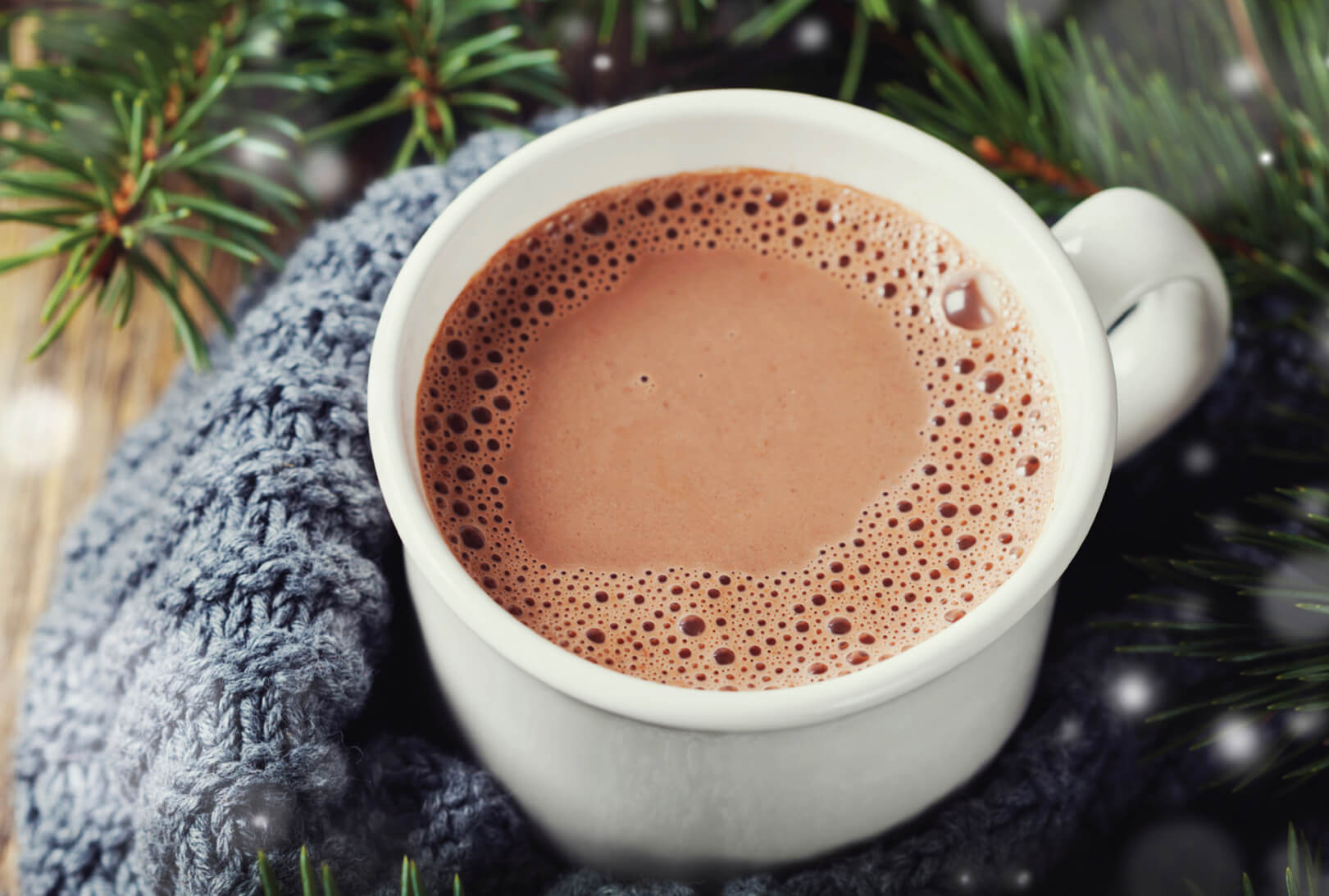 Combine one favorite cozy drink with another. Steep a bag of chai tea in your hot chocolate for added spice and flavor. You can top it with a little extra cinnamon for more of a kick!
Chili and Orange Zest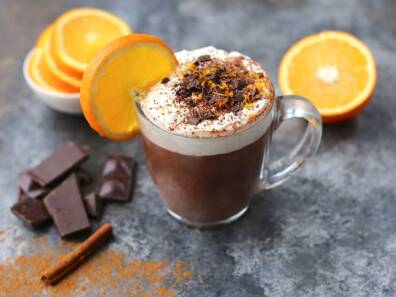 This is likely something you have never heard of, but you can wake up your senses with chili-orange hot cocoa. Add a pinch of chili powder, cayenne, and orange zest to your favorite packaged hot cocoa.
Flavored Marshmallows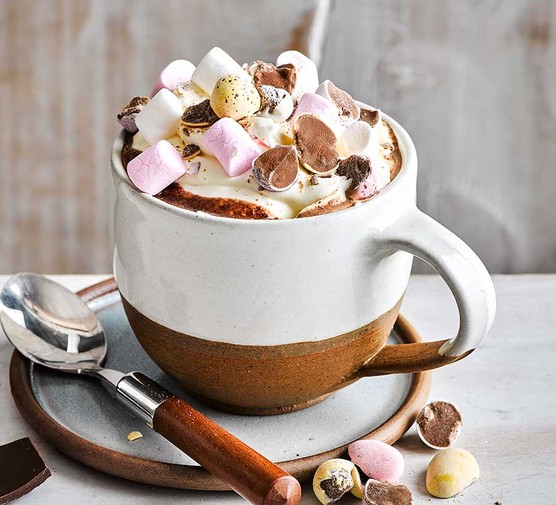 Yum! We know you keep a bag of the basic mallows on hand, but hot chocolate is an excellent excuse to snatch a few bags of the flavored ones.
White Chocolate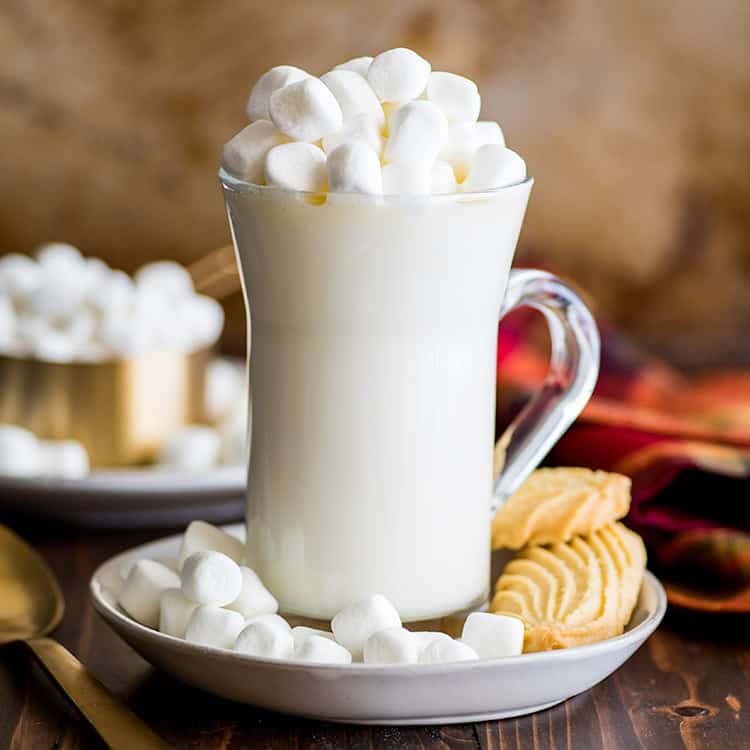 If you are a white chocolate fan, skip the cocoa in your go-to hot chocolate recipe. Instead, use white baking chips and a splash of vanilla extract. Bonus points if you coat the rim in more chocolate and pretty sprinkles!
Coffee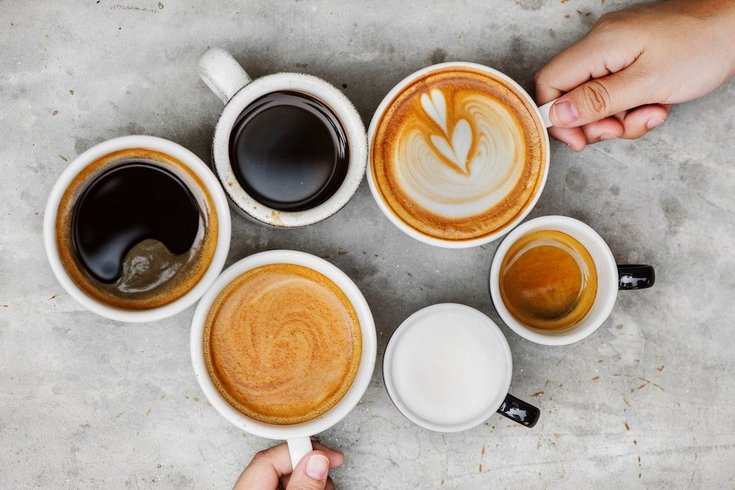 Like we said before, you can simply combine one favorite cozy drink with another. Turn your hot chocolate into a mocha-like drink by adding coffee or espresso. Want an easy way to get that cocoa-coffee fix? Substitute coffee for hot water or milk with your powdered cocoa mix.
Caramel, Butterscotch or Dulce de Leche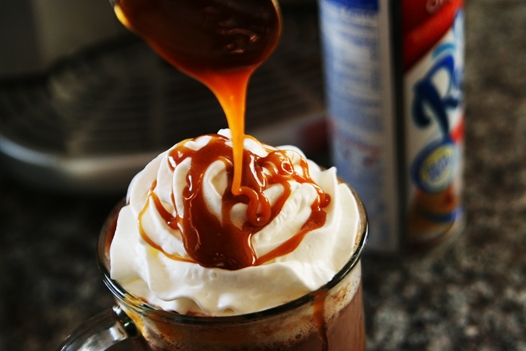 We are all for these sticky-sweet toppings. You can add their sweetness and flavor to your favorite cocoa. Just stir in a spoonful into your favorite mix or homemade cocoa recipe.
Peppermint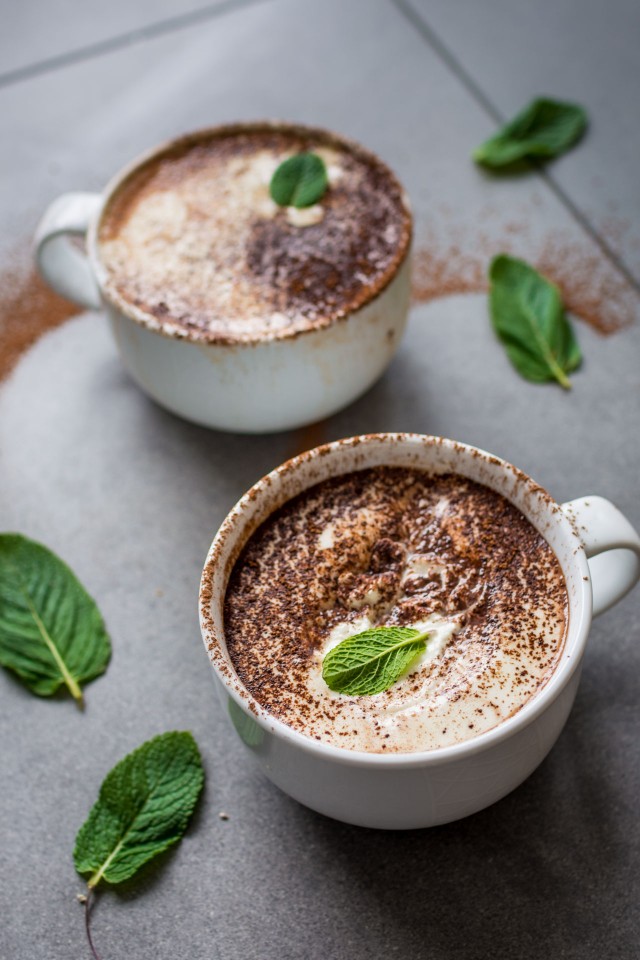 A hallmark of every season, the refreshing, delicious taste of peppermint never goes out of style, no matter how frigid the temperature might be. Stir in crushed candy canes or peppermint candies, mint chocolate chips, a drop of mint or peppermint extract, or fresh mint leaves.
Biscoff Cookie Spread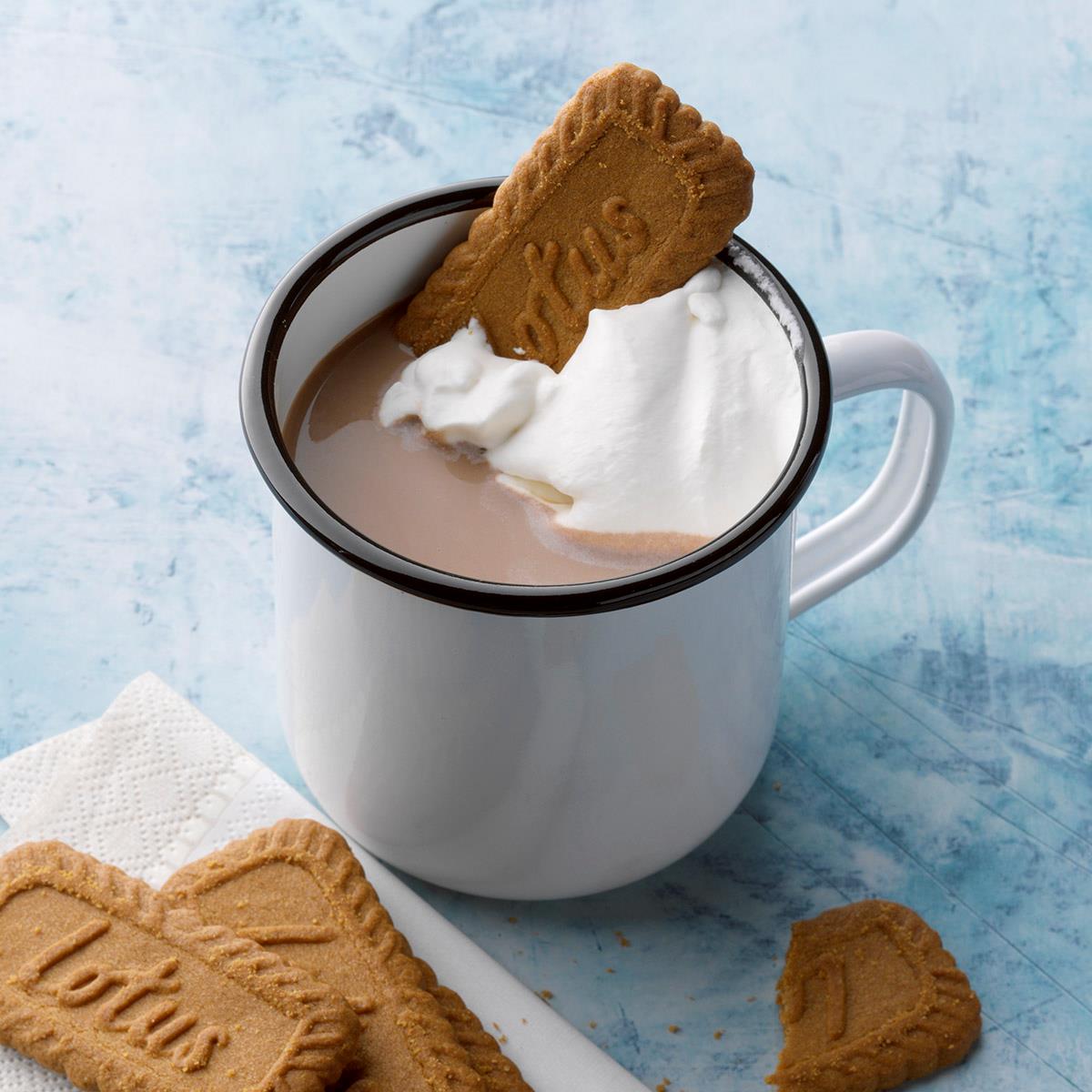 Get your hot cocoa and cookie fix all in one cup. Whisk in Biscoff creamy cookie spread until smooth. Pour into mugs; top with sweetened whipped cream and a Biscoff cookie.
Enjoy!
Read More: 5 Must-Have Smoothies You Need To Try This Winter!
What do you think of this story? Let us know in the comments section below.