Calling out all Karachiites, we have some questions for you that only you can answer.
Life in Karachi is a fascinating experience amid all its imperfections. We understand, no city in the world is perfect.
We are getting personal, going beyond the norm and asking you to attend your deepest emotions and opinions as Karachiites.
We are pulling the strings, so let's begin…
1. How do you survive traffic jams?
If you commute in Karachi daily, you well resonate with the fact of being stuck in traffic jams. Forget about doing something after driving a long distance, you will be caught up in infuriating exhaustion that leaves you no good. Shahra-e-Faisal, I.I. Chundrigar road, M.A. Jinnah, Karsaz, Drigh road, Metropole, Hasan Square, you name it! An evening journey through these routes will suck the life out of you.
One of the reasons why you develop impatience is Karachi's traffic. You just want your vehicle's bumper to be in the closest proximity to that of the vehicle in front of you. You get the bumper to bumper maneuver. You just wanna get home already and not waste 2 hours in traffic! How do you survive this insane traffic, Karachiites?
2. How does it feel to have the breathtaking sea?
An argue between Karachiites and Lahoris where Lahoris apparently lose because the Karachiites start to talk about the Arabian sea. This breathtaking wonder of nature is simply another reason what makes Karachi beautiful. Talk about standing before the approaching tides and waves and how its appeal entices you. How do you feel about your beaches, guys?
3. What's your say on Karachi's winter?
Winter, huh? How do you feel about a non-existent winter? If you begin to picture a day in Karachi during winter, it begins with early morning sakht sardi, then mild sardi, then sakht garmi, then garmi, then mild sardi and then sakht sardi again.
4. How much do you adore Karachi's food, its cultural heritage, events and everyday life?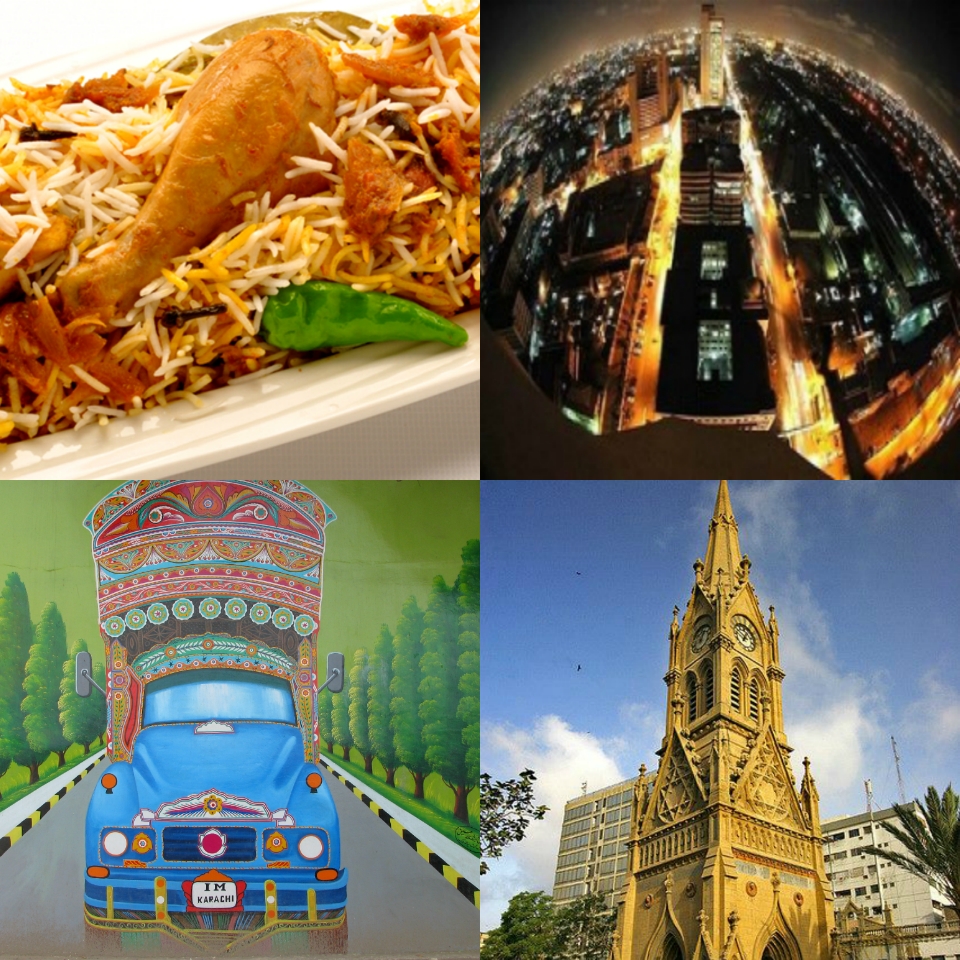 Karachi is prominently known for its delicious food. You cannot find a better biryani in Pakistan other than Karachi. People here live for food rather than have food to live. Talk about the contemporary art and culture of Karachi, it's the city's identity.
5. How do you catch up with the pace of life in Karachi?
A minute of life here is inundated by things happening, forcing everyone here to catch up its pace. In a given minute, anything could happen anywhere and you are called to action. This city moves very fast. Not a single hour anyone can easily spare to a thing besides priorities. External factors of life move you along and do not allow you much space. So, how do Karachiites tame their nerves to this speed of life in the city?
6. How many times had you to return from the airport because ASF doesn't allow more than 2 people entering in a single vehicle?
Your beloved friend or relative is finally coming to Pakistan and you wish to welcome them at the airport or you are going abroad while your family and friends decide to bid you a farewell at the airport. Not happening in Karachi. Just be prepared when the Airport Security Force (ASF) officer walks by your car and have a glance inside to see how many passengers you have. What do Karachiites do in such situations provided that they are running short of time?
7. How much do you fear a CG 125?
Cometh the 125, cometh the snatchers. Walking down that alley and you a hear a bike accelerating behind you, you cannot help the adrenaline rush that overwhelms you and you just begin to recite Ayatul Kursi. It is routine for snatchers and robbers to whizz around in the particular motorbike. The CG 125 bike is a prevailing threat itself that Karachiites are familiar of.
8. How much convenience have you had in scaling opportunities, finding solutions in Karachi?
As a city known to have something for everyone, Karachi is swamping of opportunities. You have the utmost convenience, matchless opportunities, great solutions here. A major link in providing it all is Karachi's people.
Karachi is simply the Godfather of Pakistan.
9. How mad are you at Karachi's waning infrastructure?
Seriously, are the economic hub and largest city of Pakistan deserving of all that? It's a shame and all Karachiites are mad about it. Many protests have been carried but no one bats an eye. We have had enough, it has to change now!
10. How many cups of Chai do you have on a single day?
Mornings don't start until you have that cup of chai. It's your jab to wake up and relive your senses. Karachi being tropical city forces you to get addicted or partly addicted to caffeine. Your day doesn't begin until you sip from your cup. Karachiites love chai, it's a special part of this city, so how much cups do you have on average?
 11. What's your role in making Karachi truly Karachi?
Karachi is the most diverse city in Pakistan. Every citizen's individual role defines this city. It's charisma, appeal and life are propelled by its people. Karachiites are who make this city wonderful after its intrinsic features and its imperfections. How far do you go in making this city amazing and the best in Pakistan?
As a Karachiite myself, I cannot begin to love life elsewhere at least in Pakistan as much I do here. Karachi is ours and it's liable to us to make it better every day.