Haseen Bibi, who is aged 106 and lives in Karachi, may be the oldest person in Pakistan to recover from the COVID-19 Delta variant.
Pakistan engulfs in rapidly increasing cases of coronavirus as the fourth wave of the pandemic hit the country. The coronavirus Delta variant has caused havoc in Karachi. Reportedly, the spread of the highly contagious Delta variant is reaching alarming levels in the city.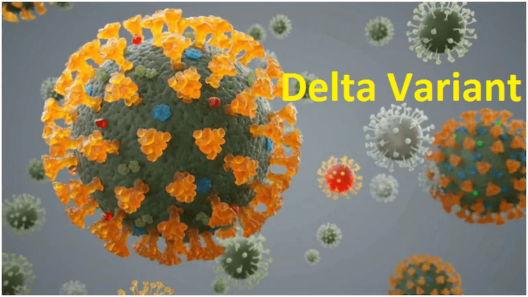 According to Chinese experts, the Delta variant is a thousand times more hazardous than the other genres of novel coronaviruses. It provides very little time for the detection of symptoms among affected individuals and is more contagious. The Delta variant, first detected in India, is believed to be responsible for Pakistan's fourth coronavirus wave.
In Pakistan, a woman 106 years old has survived the Delta variant. As it appears, she has become one of the oldest survivors of the virus to date in the country. After contracting the virus, she received her treatment in the COVID-19 treatment center at Lyari General Hospital in Karachi.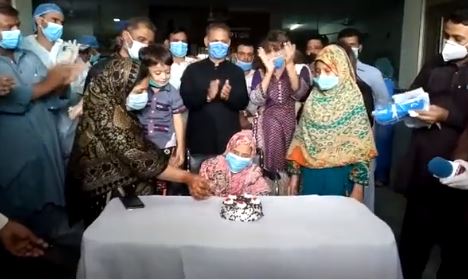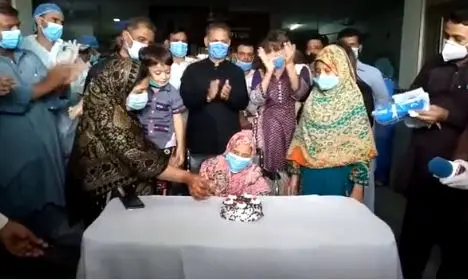 Despite a deteriorating healthcare system, centenarian Bibi recovered from the Delta variant of coronavirus. Hospital staff members and the elderly survivor's family cut a cake together at the medical center. They commemorated the elderly patient's recovery from the deadly Delta variant.
Take a look at this!
As COVID-19 cases rise, the Sindh government decided to impose a lockdown in the province from June 31 until August 8. Sindh Chief Minister Syed Murad Ali Shah said that the officials would check the vaccination cards of citizens roaming the streets during the lockdown.
In addition to this, the CM also warned that unvaccinated government employees would not receive a salary after August 31. The Sindh government approached the Pakistan Telecommunication Authority (PTA) last month for the purpose of blocking SIM cards. The government warned to block SIM cards if individuals fail to vaccination within a week after receiving the message.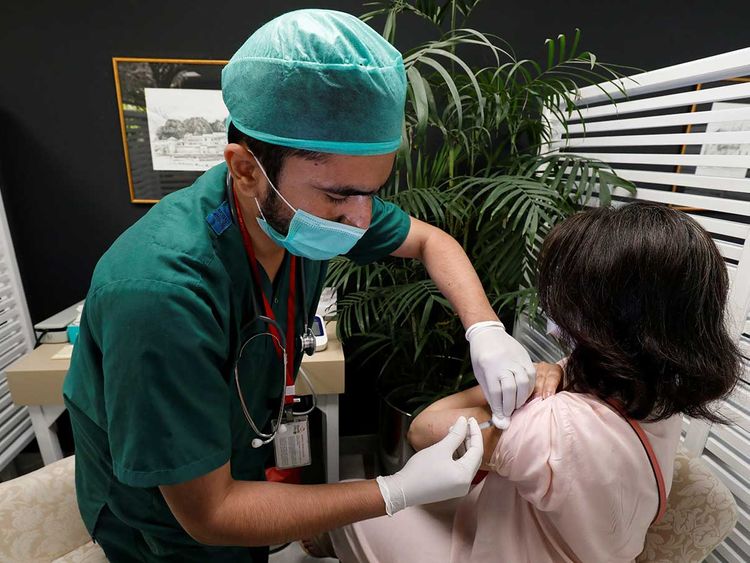 NCOC chief also announced August 31 as the deadline for employees to receive the vaccination. This includes hotel and restaurant employees, train workers, public transport employees, government workers, and those working in shops and markets. "After this deadline, the un-vaccinated people will not be allowed to work," he announced.
In the previous year, a 5-month-old baby girl, hailing from Gilgit Baltistan recovered from the novel virus. Moreover, she became the youngest patient to fully recover from the novel coronavirus.
What do you think of this story? Let us know in the comments section below.