Elections 2018 are fast approaching. The political atmosphere is buzzing with campaigns of major political parties as well as drama and controversies. It's not the calm before the storm, it's the storm before the real storm engulfs the country.
During this time, you do not have to keep a keen interest in politics to be on top of the news. Every registered voter in Pakistan has the right to vote, which equally calls for our major concern towards what's happening. Especially when it is the question of who to vote…
There's one unusual candidate out there, we have not heard much about before…
You must have heard about a 100-year-old woman contesting elections. She has drawn much attention towards her since yesterday and now people have so many questions. So, here's everything you need to know about her:
1. She goes by the name, Hazrat Bibi and she is 100 years of age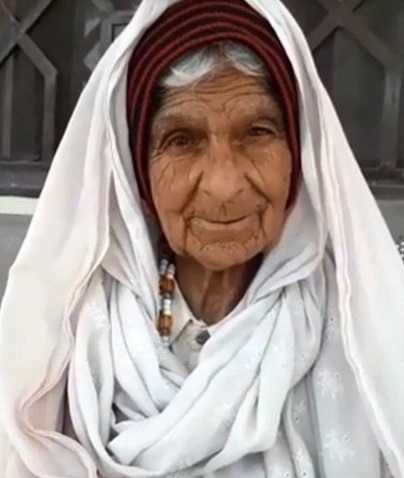 2. Hazrat Bibi has challenged PTI Chairman Imran Khan in the constituency of Bannu, KPK
3. Hazrat Bibi is contesting for NA-35 as well as PK-89 in Bannu
4. She stands in the elections as an independent candidate
5. Surprisingly, this is not the first time she's contesting – she has contested in elections 5 times in the past!
6. However, success has not knocked her door in the past
7. Her quote continues to grow popular:
"I will pay extra attention to education for girls if I end up succeeding." – Hazrat Bibi
It's very interesting how this woman has come forward to contest in the elections. In fact, for the past five terms, she has been diligently competing and even if she has not embraced any success, it did not stop her. Being an independent candidate, she has a complete sense of how she would bring change in her constituency and what active role she has to play.
Women are actively participating and competing for high positions and this is a glimpse of just that. Well, if would you vote for Hazrat Bibi if she lies in your constituency?