After producing some exceptionally classic romance-dramas, Hum TV has brought us stupidity.  Yes, we're talking about Mann Mayal; the weird and twisted love story of Salahuddin (Hamza Ali Abbasi) and Manahil (Maya Ali),  and of course the antagonizing gambler, Mikaeel and a load of other unimportant characters.
We think Mann Mayal is an absolutely unrealistic, cynically stupid show, and here's why!
1. The show promotes the deadly taboo of hooking up with your sister's best friend (Wonder where we've seen that before) 😉
Salahuddin and Mannu fall for each other, through who? Hamza Ali Abbasi's sister. Hooking up with your sister's best friend just got a whole new Pakistani twist to it.
2. Mann Mayal shows that guys are more scared of girls when it comes to fighting for your love
When Salahuddin and Mannu face the music, Salahuddin runs scared shitless, telling her to marry the ugly rich guy and well, the rest is history.
3. According to Mann Mayal, if you don't get married to the one you love, you can resort for any walking-talking piece of shit like Mikaeel
If you let go of your love too easily, you won't find a better person, or even a normal one, and you'll probably end up with a psycho case such as Mikaeel.
4. Also, you can insult your parents, be extremely ruthless and mean to your wife, and still expect to win at poker – Mikaeel, you stupid shit
Mikaeel, the sucker on the poker table expects luck will favor him after he acts like Hitler in a Pakistani guise.
5. Next, after your love story doesn't work out, you can go live in your friend's house and act like an absolute pussy
When your best friend's pretty wife with an ugly heart says shit to you, you take it, and carry on with the chaap-loosi, cause free-stay yo.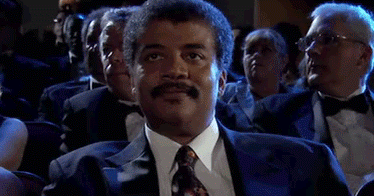 source: tumblr
6. Mann Mayal also teaches us if we wash a dying uncle's potty and bring him pampers – we will get at least 24 Crore rupees
Funny how all he did was read stories to the old uncle and wash him up; though to be very honest, I wouldn't mind doing that for 24 crore rupees either… you go Salahuddin!
7. And once we get the free money, we can just buy a factory and a house and act like we've always been this rich
So as soon as Salahuddin gets the cash, he turns into this rude grouch, always moody and pissed off, acting like he has worked his life away to achieve all this… Mufta sala!
8. Hiring a beautiful girl, and while she stands in front of you, saying that the office needs a beautiful girl is soo normal (while you're totally ignoring her)
That awkward moment when Ayesha Khan stands in front of the two men and one of them says, we need a beautiful girl in the office, like what the absolute fahk bro?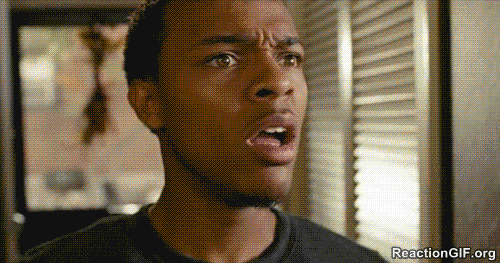 source: reactiongif
9. You can also take a servant, making him a proper secretary, and once he's settled in… make him a servant AGAIN
Poor little Jamil, sucked up to Salahuddin, got him the money, became a white-collar secretary and bang! Back to being a servant. Bro.
10. And of course, while your ex's husband loathes her, you can always ruin your life just for her sake!
To be very honest, aisa pyaar aj kal ke zamane mein nahi hota, which is why it is a very unrelatable concept. You should be getting trashed and laid every night Salahuddin! YOU GOT FREE MONEY!
That's about it up until now, let's see where this Mann Mayal story ends up, you can surely expect a follow-up part-2!