Our achievements, as a nation, are never highlighted enough. For this reason, here is a list of ten world records held by Pakistanis you probably didn't know about:
1. Edhi; 'Largest Volunteer Ambulance Organization'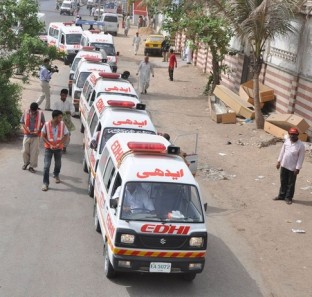 Source: quora.com
2. 'Largest Human Flag' at the National Hockey Stadium, Lahore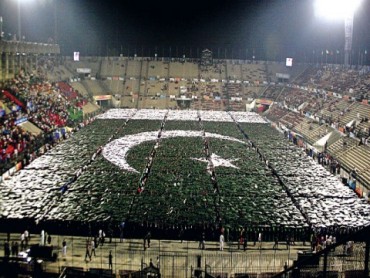 Source: pmln.us
3. Zafar Gill; Heaviest Weight Lifted With Ear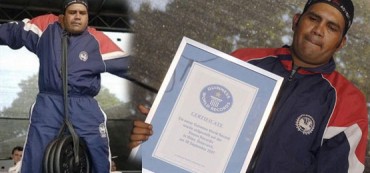 Source: christiansinpakistan.com
4. Jahangir Khan; Most Number Of Titles Won In Squash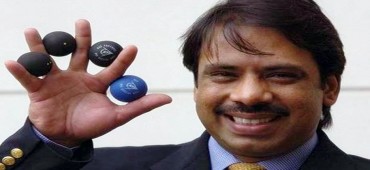 Source: thinktwicepakistan.com
5. Most Girls In A Car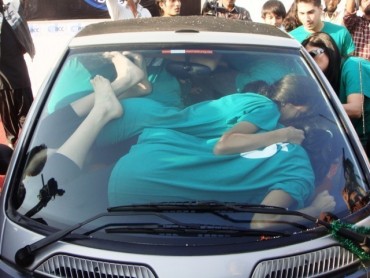 Source: tribune.com.pk
6. Muhammad Ilyas; Youngest Civil Judge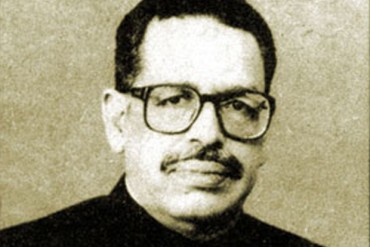 Source: blog.pk.jovago.com
7. Largest Irrigation System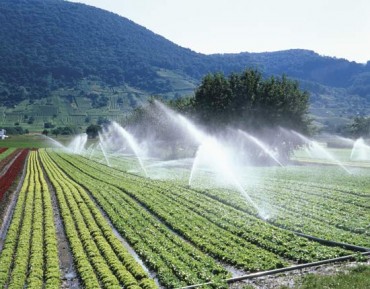 Source: wordpress.com
8. Hasan Raza; Youngest International Cricketer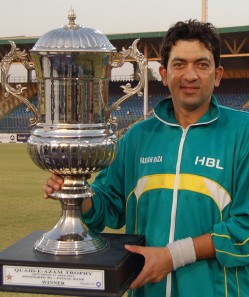 Source: espncricinfo.com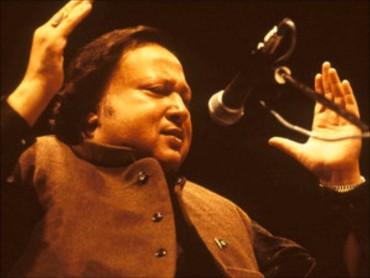 Source: en.dailypakistan.com.pk
10. Dr. Naeem Taj; Operating On The Oldest Patient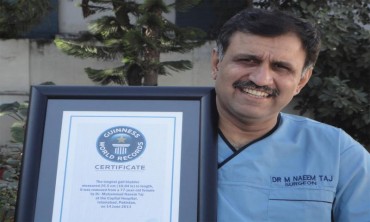 Source: thenewstribe.com
This is Pakistan. This is who we are.