1. Fahad Mirza and Sarwat Gillani
These two charming people got married in August 13 2014.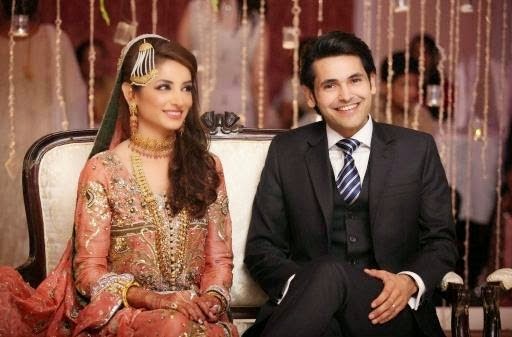 Source: showbizpak.com
2. Aiza Khan and Danish Taimoor
This couple tied the knot on August 8, 2014.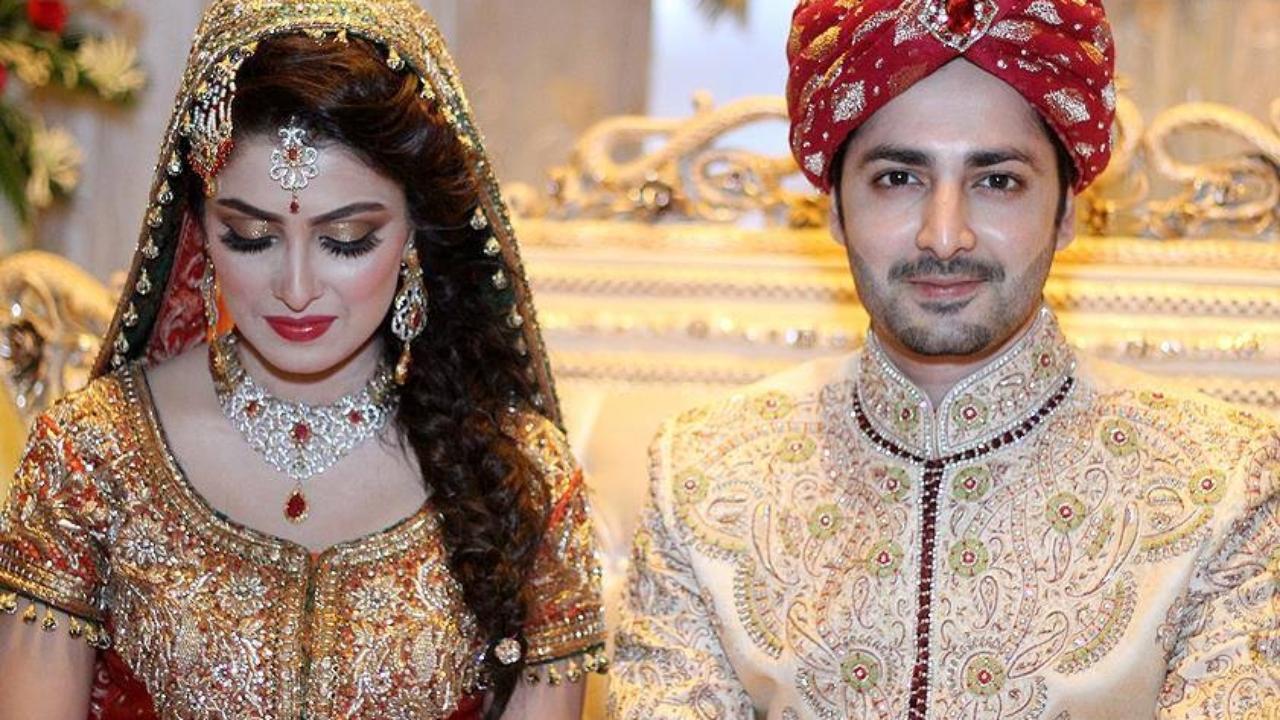 Source: www.dailymotion.com
3. Yasir Nawaz and Nida Yasir
This couple got married in 2002 and are proving that happily ever after does exist.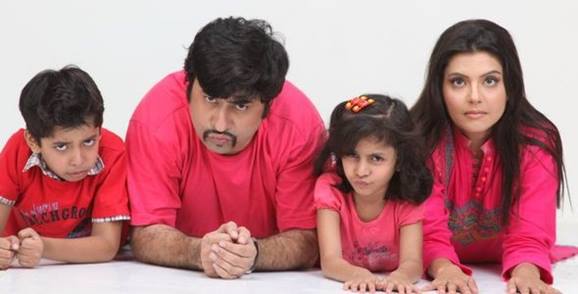 Source: stylee.pk
4. Shehroz Subzwari and Syra Yousuf
On 21 October 2012, these two talented young artists got married.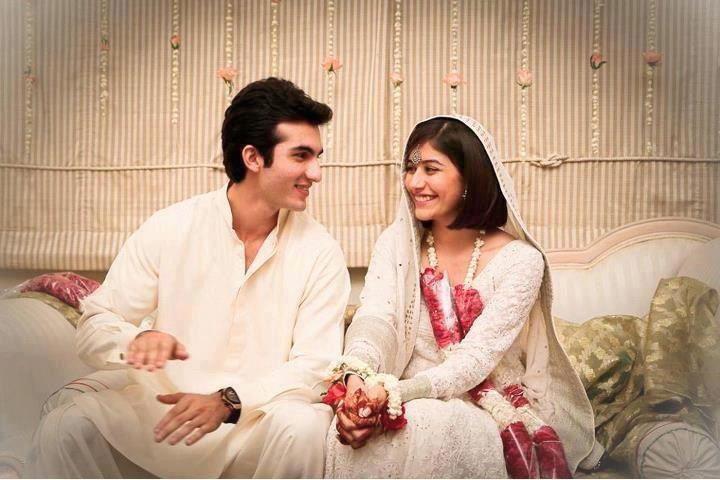 Source: trendymods.com
5. Abdullah Farhatullah and Sanam Baloch
The amazing anchor and actress, Sanam got married to the talented writer Abdullah on, October 24, 2013.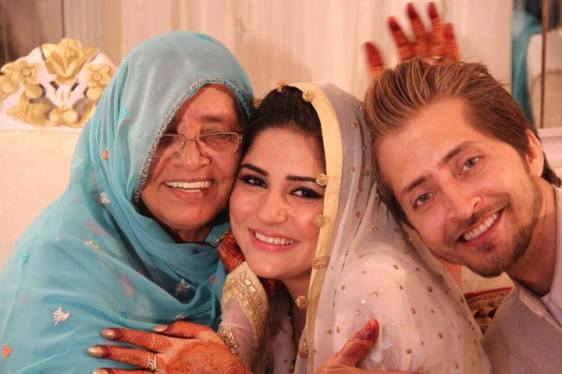 Source: www.fashionstown.com
6. Amina Sheikh and Mohib Mirza
They tied the knot on April 30, 2005.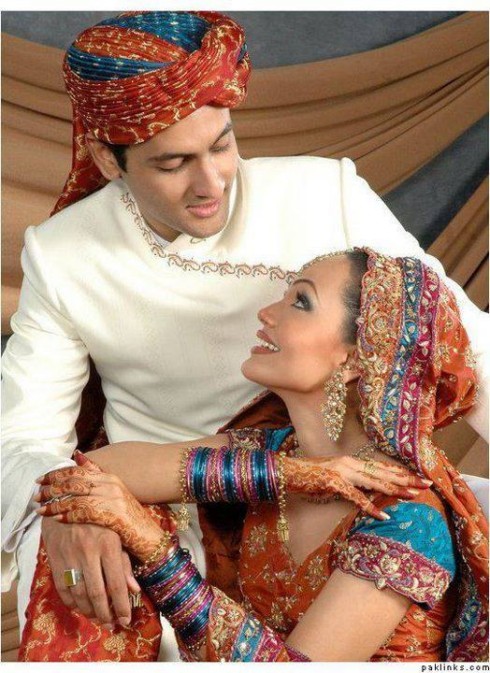 Source: www.stylentips.com
7. Hira and Mani
Hira and Mani got married in 2008.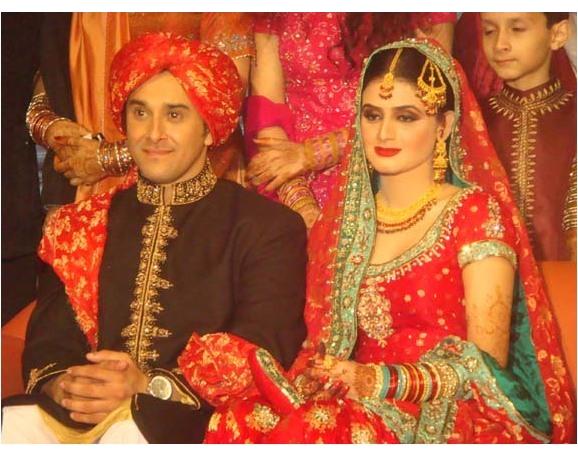 Source:dulhaz-dulhanz.blogspot.com
8. Fatima Effendi and Kanwar Arsalan
They got hitched on  17th November, 2012.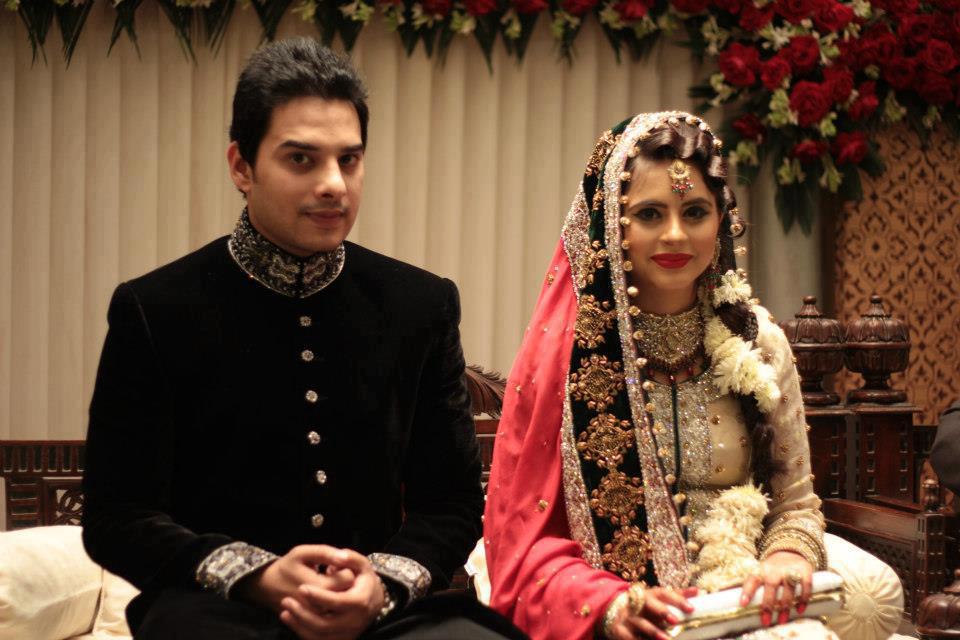 Source: pics.urduwire.com
9. Javeria Jalil and Saud
Saud and Javeria became life partners in the year 2006.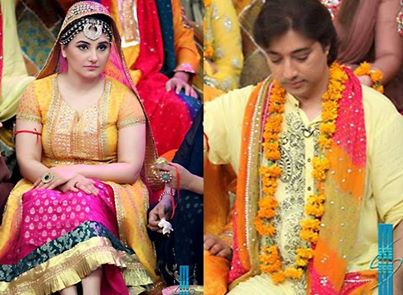 Source: www.fashionuniverse.net
10. Khushboo and Arbaz Khan
Pashto film star Arbaz Khan got married to actress Khushboo on June 26, 2004.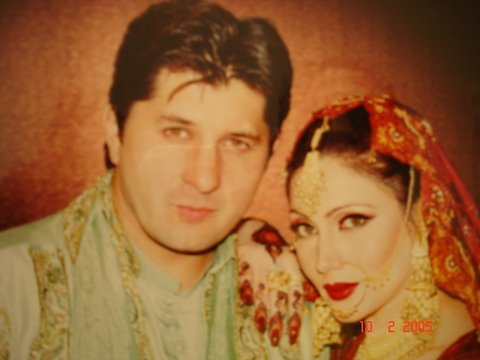 Source:okarafun-okarafun.blogspot.com