Shit happens every now and then. You just cannot escape it. 24 hours of a day would not pass without things going down the hill and you just scrambling to ruminate gloomily over it.
We all have the best reaction to certain things that happen in our lives. We all are prone to say just the things that have the perfect ring to it. You can say many things abruptly in reaction, but there can't be anything better than:
YEH BIK GAYI HAI GORMINT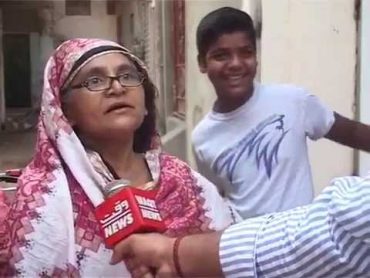 I am sure you all know what I am talking about and all of your pretty selves have watched the video repeatedly.
Yes! Any mayhem can just be reflected upon with, "Yeh bik gayi hai gormint".
This is 2017… we have even outsourced our reactions. Things go down, we just like to say, "yeh bik gayi hai gormint".
So, here are those particular moments in our lives that make us want to simply say, "yeh bik gayi hai gormint":
1. When hot water doesn't come in the faucet early morning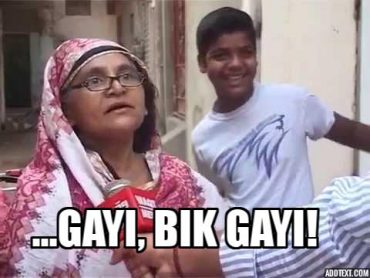 2. When your mom calls you for dinner at the table and you find out "chawal dam honay mein time hai"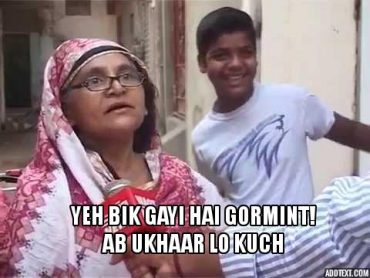 3. When someone else farts in the room and people suspect it's you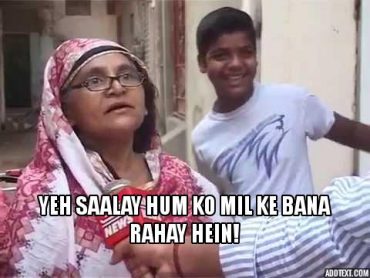 4. When you step out in Karachi and see main roads are under construction from the ground up; EVERY SINGLE AT THE SAME TIME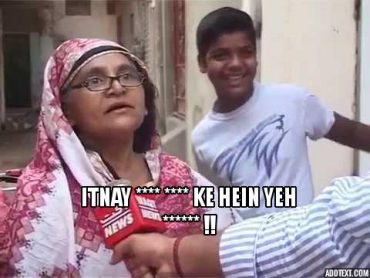 5. When your boss calls you for a meeting right when it's time to leave for home in the evening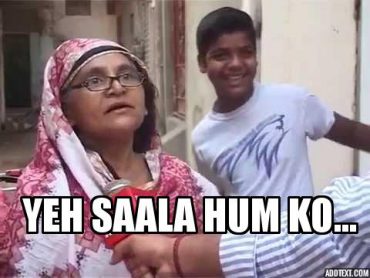 6. When you're halfway through your bathroom activity and realize there's absolutely not a single drop of water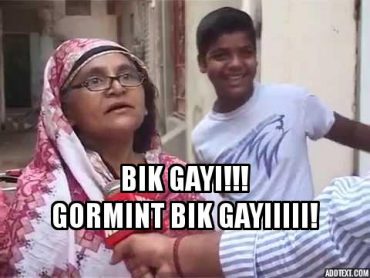 7. When the teacher's pet reminds the teacher about taking the assignment on deadline day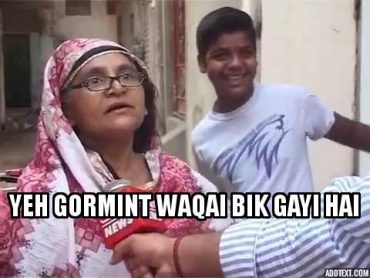 8. When you're 5 minutes into the blanket and realize it's bloody hot and when you push it away, you feel cold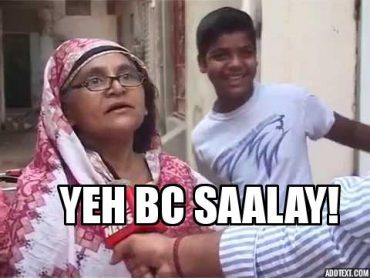 9. When PTV promises to broadcast Manchester United's match LIVE and you get excited only to find out they clashed it with some Bangladeshi cricket league match nobody gives a damn about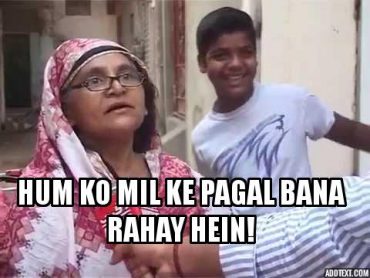 10. When you spend a tiring day at work on Saturday and relieve the stress on the whole day of Sunday until it's 8 pm and you realize tomorrow is Monday!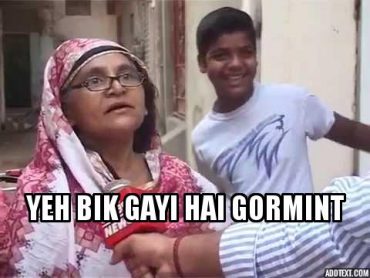 Ah, the cringe! Thanks to the aunty in red who found us with the perfect reaction. It's like, we simply got the best thing to say.
It is always great to relieve your frustration and anger towards something that bothers you greatly. You have the perfect thing to say now. Thanks to the Internet for reminding of the aunty in red!
Read Also: Our "Bik Gayi Gormint" Aunty Is Facing A Social Boycott That Will Leave You Speechless