When it comes to picturesque beaches, Karachi may not be the first destination that comes to mind. However, this bustling Pakistani city is home to some hidden gems along its coastline that are sure to take your breath away. From turtle nesting grounds to a French-inspired paradise, Karachi's beaches offer a unique blend of natural beauty and cultural diversity. In this article, we'll explore 10 beautiful beaches in Karachi that you absolutely must visit.
Top 10 Beaches in Karachi
1. Clifton Beach Karachi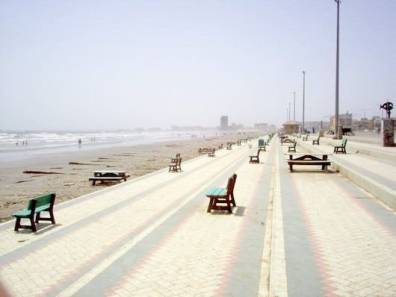 Clifton Beach is Karachi's most well-known coastal location for good reason. This beach along the Arabian Sea is great for strolls, picnics, and horseback riding. While weekends can be congested, the colorful environment and variety of street food stalls make it an ideal family trip.
During nesting season, keep a look out for endangered green sea turtles.
2. French Beach Karachi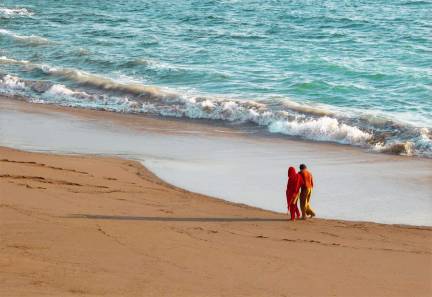 For a touch of European charm right in Karachi, head to French Beach.This quiet location is a tranquil retreat away from the hustle and bustle of the metropolis. The beach is named for the French people who used to frequent and features crystal-clear waters, palm palms, and rocky outcrops. It's ideal for a day of relaxation and a picnic with friends.
3. Sandspit Beach Karachi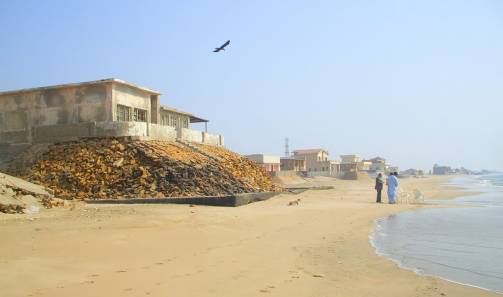 Just a short drive from Karachi's center, Sandspit Beach is a must-visit for its serene ambiance and golden sands. The calm waters here are perfect for swimming, and the nearby Sandspit Turtle Beach Sanctuary is where you can witness the nesting process of green and olive ridley turtles. Remember to visit during the turtle nesting season (usually between August and December) for a chance to witness this remarkable natural phenomenon.
4. Paradise Point Karachi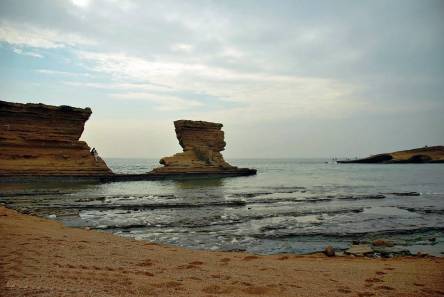 Paradise Point, as the name suggests, is a beautiful beach with panoramic views of the Arabian Sea. This beach in Karachi is a real coastal beauty that lives up to its reputation as a beachgoers' paradise. This beach, located along the Arabian Sea, offers panoramic views of the ocean and is a popular location for both visitors and locals. With its golden sands, camel and horse rides, and a variety of food vendors, Paradise Point is more than simply a beach; it is a whole recreational experience.
5. Manora Beach Karachi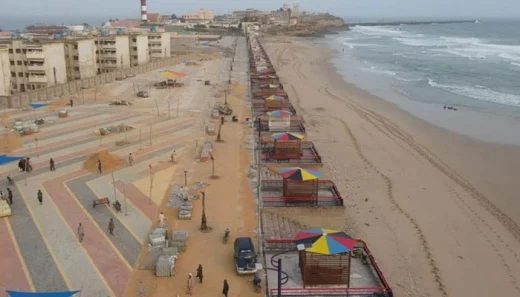 Manora Beach is located on Manora Island, at the entrance to Karachi's harbor. This historic beach is notable for its colonial-style architecture, which includes St. Paul's Church and a lighthouse. Visitors can explore the ruins, enjoy the sea breeze, and spend the day away from the city. Manora Beach is also a popular fishing and picnic location.
6. Hawksbay Beach Karachi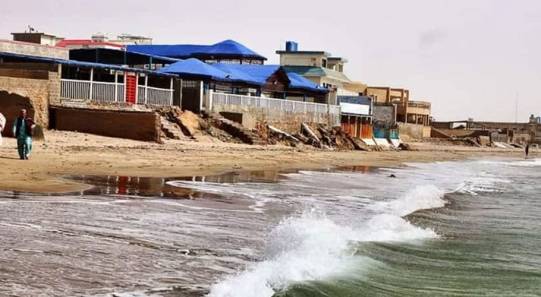 Hawksbay Beach, located on Karachi's southwestern outskirts, has a quieter and more relaxed vibe than some of the city's other beaches. The broad, sandy beach is ideal for beachcombing and swimming.It's an ideal place to escape the urban chaos and unwind with the sound of the waves.
7. Turtle Beach Karachi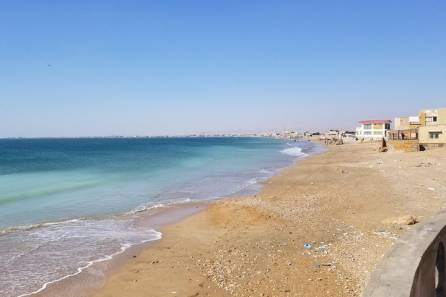 Turtle Beach, officially known as Hawke's Bay Beach, is another crucial nesting site for green and olive ridley turtles. During the nesting season, you can witness the incredible sight of turtles laying their eggs in the sand. Conservation efforts are ongoing here to protect these endangered species, making it a beach with both natural beauty and ecological significance.
8. Churna Island Karachi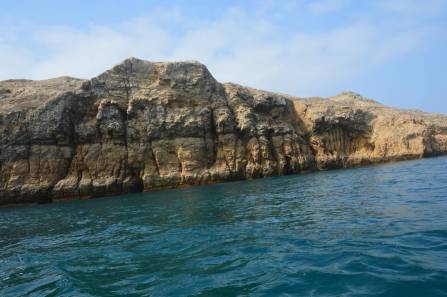 Churna Island, although not technically a beach, is a stunning spot for snorkeling and scuba diving. Located a boat ride away from Karachi, this underwater paradise is teeming with vibrant coral reefs and diverse marine life. Dive enthusiasts can explore the depths and come face-to-face with sharks, rays, and schools of tropical fish.
9. Oyster Rocks Beach Karachi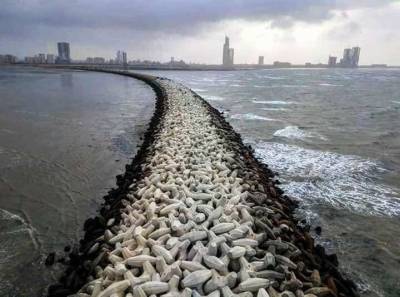 Oyster Rocks Beach is a hidden gem that's relatively less crowded than other Karachi beaches. It's a tranquil spot for a day of relaxation and offers some excellent opportunities for birdwatching. As the tides recede, the beach reveals fascinating rock formations and tidal pools that are perfect for exploration.
10. Cape Monze Karachi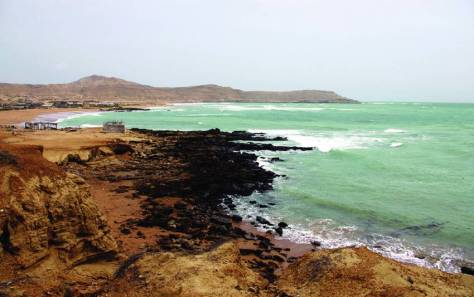 Cape Monze, also known as Ras Muari, is a wild and rugged beach located about 50 kilometers from Karachi. It's a favorite among adventure seekers and nature enthusiasts. The dramatic cliffs, rocky coves, and crashing waves create a mesmerizing coastal landscape. Be prepared for a bumpy ride to get there, but the breathtaking views are worth the journey.
Read Also: List Of 10 Top Restaurants In Karachi
Karachi's coastline conceals a treasure trove of magnificent beaches, each with its own distinct appeal. Whether you're looking for a relaxing getaway, a taste of Europe, a view of nesting turtles, or an undersea adventure, these ten beaches provide something for everyone. As you explore these hidden treasures, remember to protect the natural beauty and biological relevance of these coastal areas so that future generations can enjoy them. Plan a trip to Karachi's beautiful beaches, and you'll find a side of the city that is as compelling as it is surprising.