Cartoons were one of the favorite things in our childhood. Even as adults, we cannot get enough of some cartoons because they are so entertaining and surely, we have developed a special connection with them over the years.
As children, we have such innocent minds that are swept away from the adult conditioning. It is like our minds are not spoiled or we simply are too young to keep knowledge of certain things in life. Those were days when we believed obnoxious things about how babies were made and my word, what an epic contrast in the kind of minds we have today than we had back then.
Would you believe if I told you that the cartoons you watched as children contained some of the highly inappropriate things that would send a chill down your spine?
You would have never thought your favorite cartoons openly showed adult jokes and you were not expected to understand anything. Now, as we look back and reflect upon certain references in particular cartoons, everything makes sense. Thanks to our dirty minds!
So, here are the 10 adult jokes in some of your most favorite cartoons that you never ever had an idea of:
1. HOLY CRAP! RUGRATS! HOW COULD YOU?
To think as 7-8-year-old kids we watched this, it is absolutely creepy.
2. ……….
I will never look at The Fairy OddParents the same way ever!
3. OKAY
4. DAMN
That doesn't affect me, at least. I would still watch Dexter's Laboratory but it's a staggering realization they got away with it.
5. HAHAHAHAHA THIS IS TOO MUCH!
Do anyone's parents behave like that even? What in the world was going through the minds of these people when they were creating this episode… Well, in case you still don't get which cartoon is it, then let me tell you that it's the legendary Ed, Edd n Eddy!
6. Apparently, SpongeBob was caught watching Sea-porn here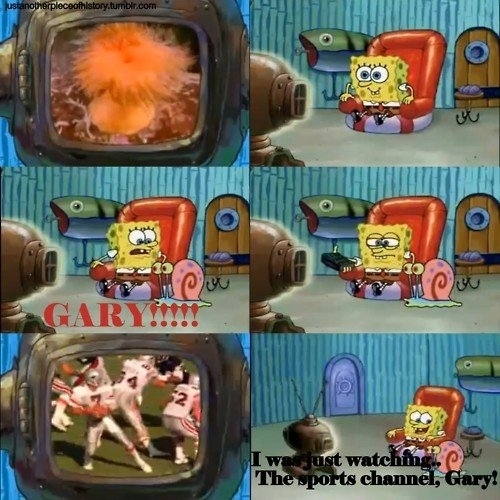 Damn, you, SpongeBob naughty pants
7. POWER PUFF GIRLS TOOOO?
Too much information for kids.
8. SongeBob strikes again!
9. THERE GOES MY CHILDHOOD
10. You might not have gotten this one…
I am pretty sure you know what it means now.
Okay, so, if your childhood has been ruined then we are very disappointed and sorry for it. We feel the same, unfortunately. But damn, there were some bold references in these cartoons.
Were you able to spot some adult references in the cartoons you used to watch or still do?
Read Also: 10 Perks of Being A Kid You Can't Appreciate Until Adulthood